SOLD EQUIPMENT
Notably, this page displays vintage lapidary equipment that we place in new households.
Indeed, you may want to purchase equipment on our "equipment for sale" page, so you are not missing out on these classic exceptional machines!
In other words, you can always purchase (expensive) current equipment, such as from Highland Park Lapidary, but these are new lapidary machines, often from overseas. Consequently, there is nothing like vintage American Made lapidary machines of the golden age of lapidary.
Most importantly, our prices for solid vintage American lapidary machines are considerably less than the price of new machines. Most interestingly, in many instances vintage machines are of better quality! Of course, these machines are before "product obsolescence" becomes the goal of manufacturers.
Of course, we are always looking to buy lapidary equipment to supply to everybody from rock collectors to jewelry makers!
First of all, there is this very unique combo machine with water cooled saw. Beacon Star Combination Machine $395.00 –

SOLD
---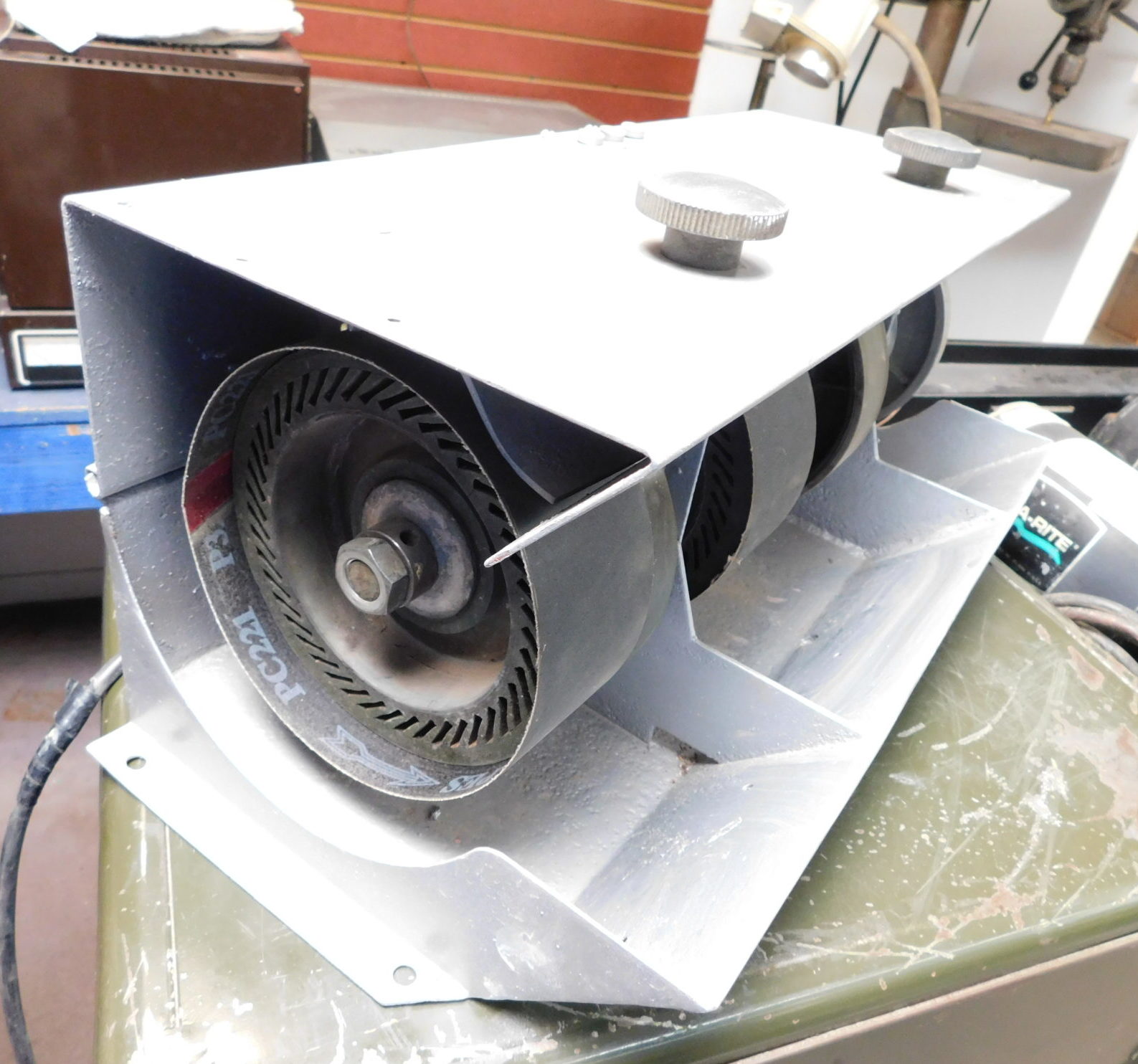 Secondly, here is a Beacon Star Model GB-6 with 6″ wheels. Most notably, this model features one hard wheel, 2 expandable drum wheels, and an end buffer.  Grinder, Sander Polisher… this unit has it all! Consequently, it is easy to disassemble with 2 hand screws to change wheels or belts. $380.00. Repainted and ready to use. Motor sold (here) separately.

SOLD
---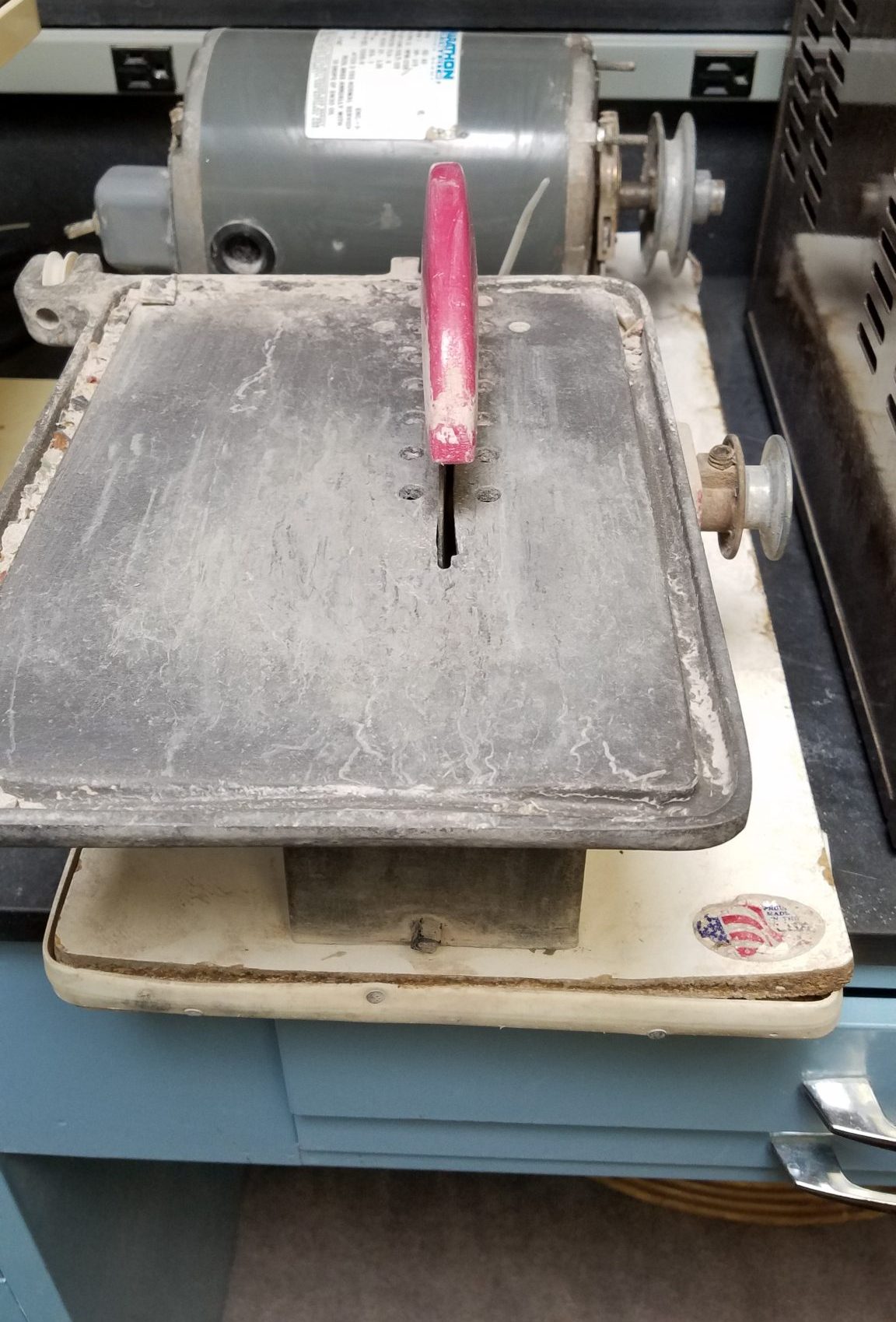 ---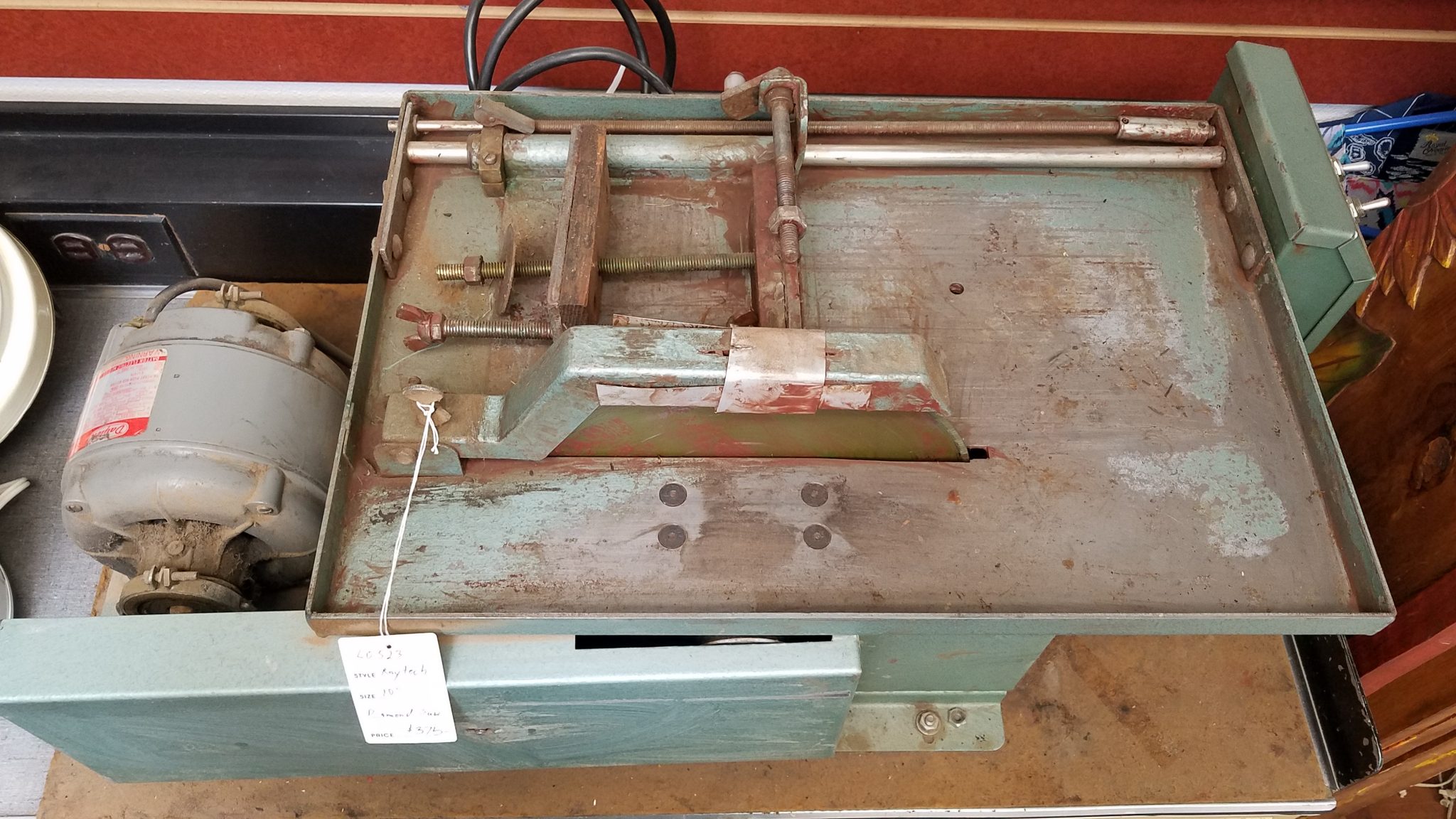 ---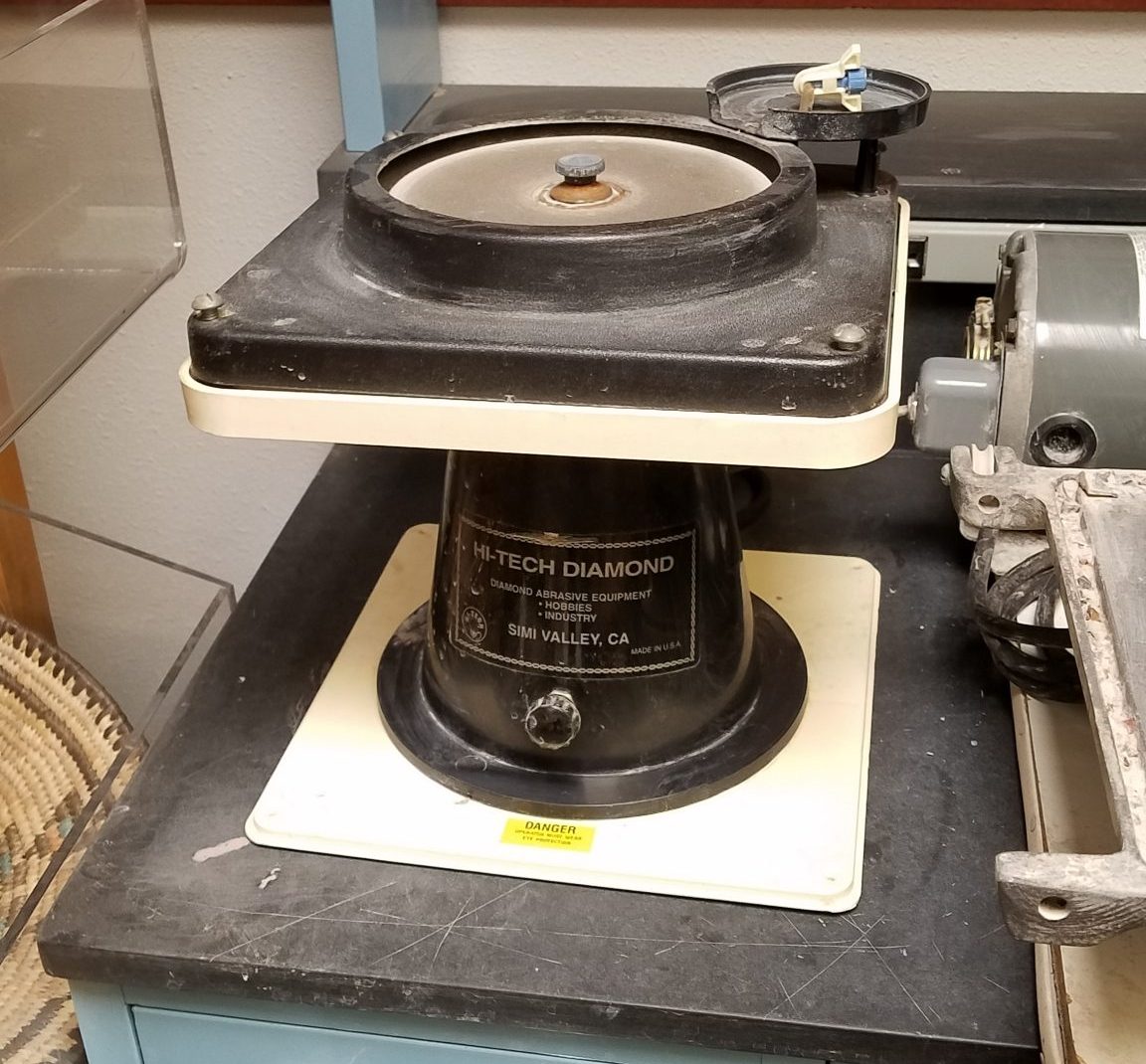 Indeed, this is a quality Hi-Tech Diamond Flat Lap with variable speed dial- $269.00. SOLD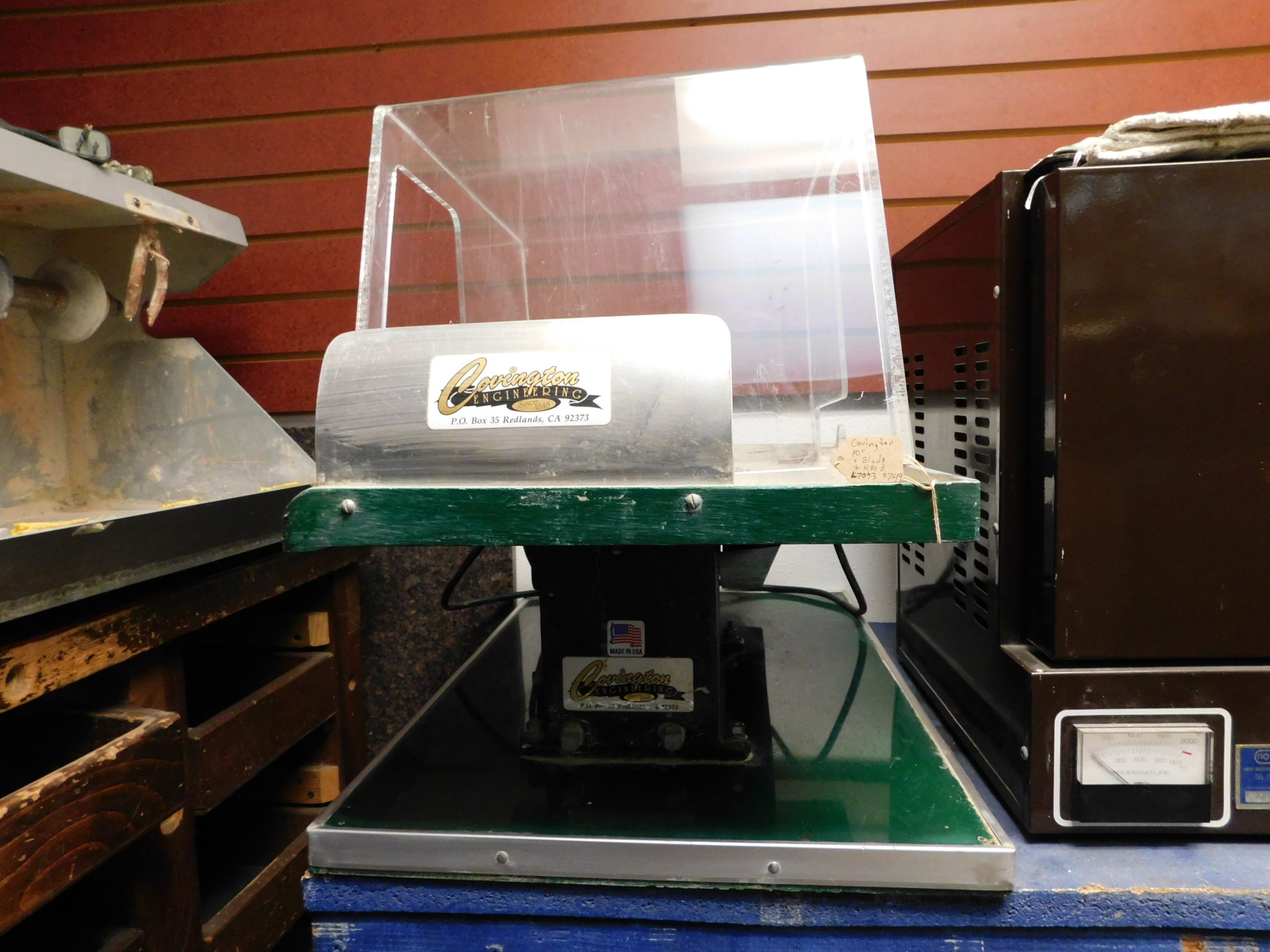 Additionally, here is a like new Covington Lapidary 10″ Rock Saw with clear lid. Most notably, it looks like it has very light use. Coincidentally, these new saws do not include the blade or the clear cover, as they are an extra cost. Consequently, why invest over $1,100.00 when this like-new one is only $700.00 (L7093) –

SOLD 
---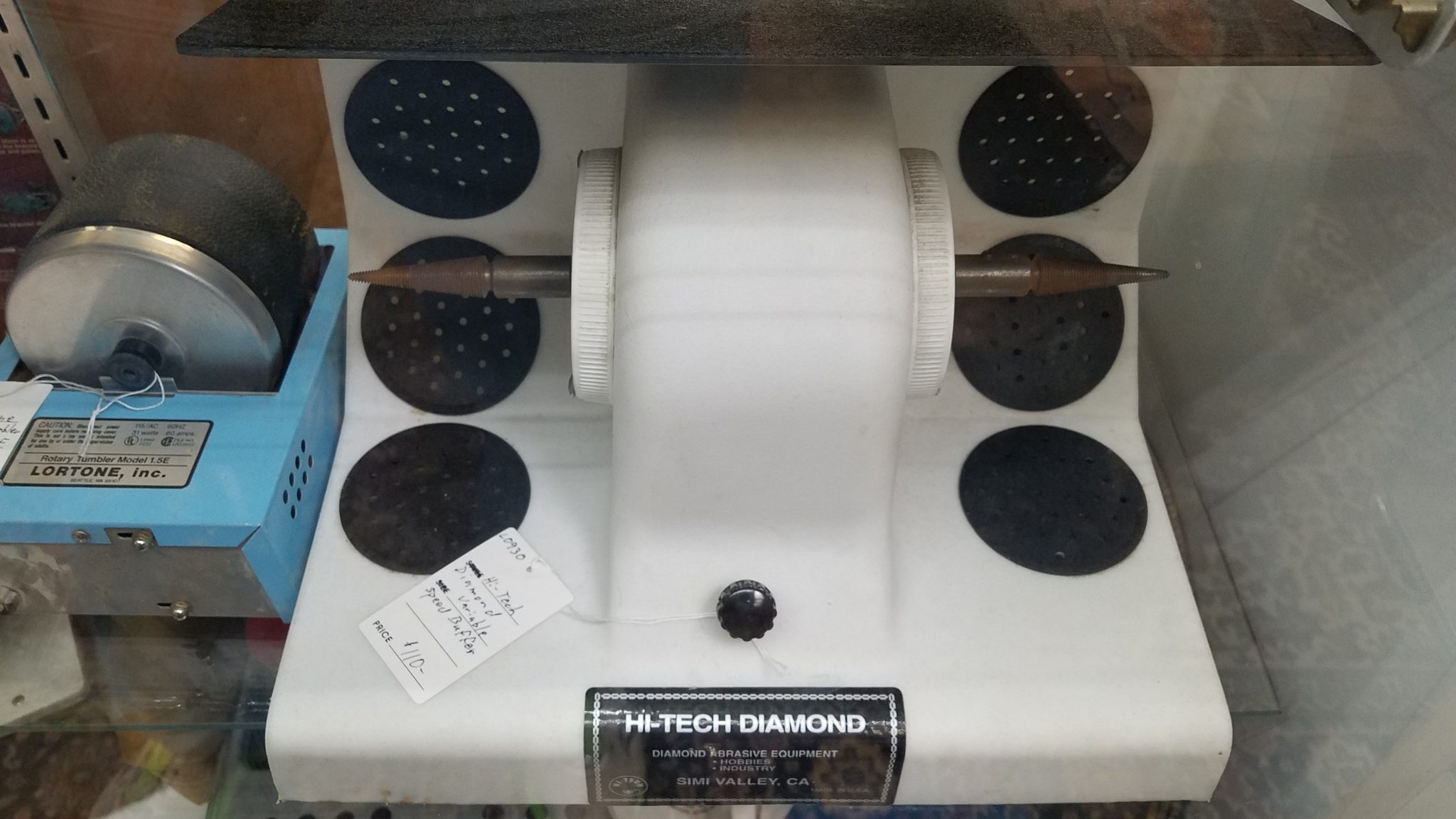 ---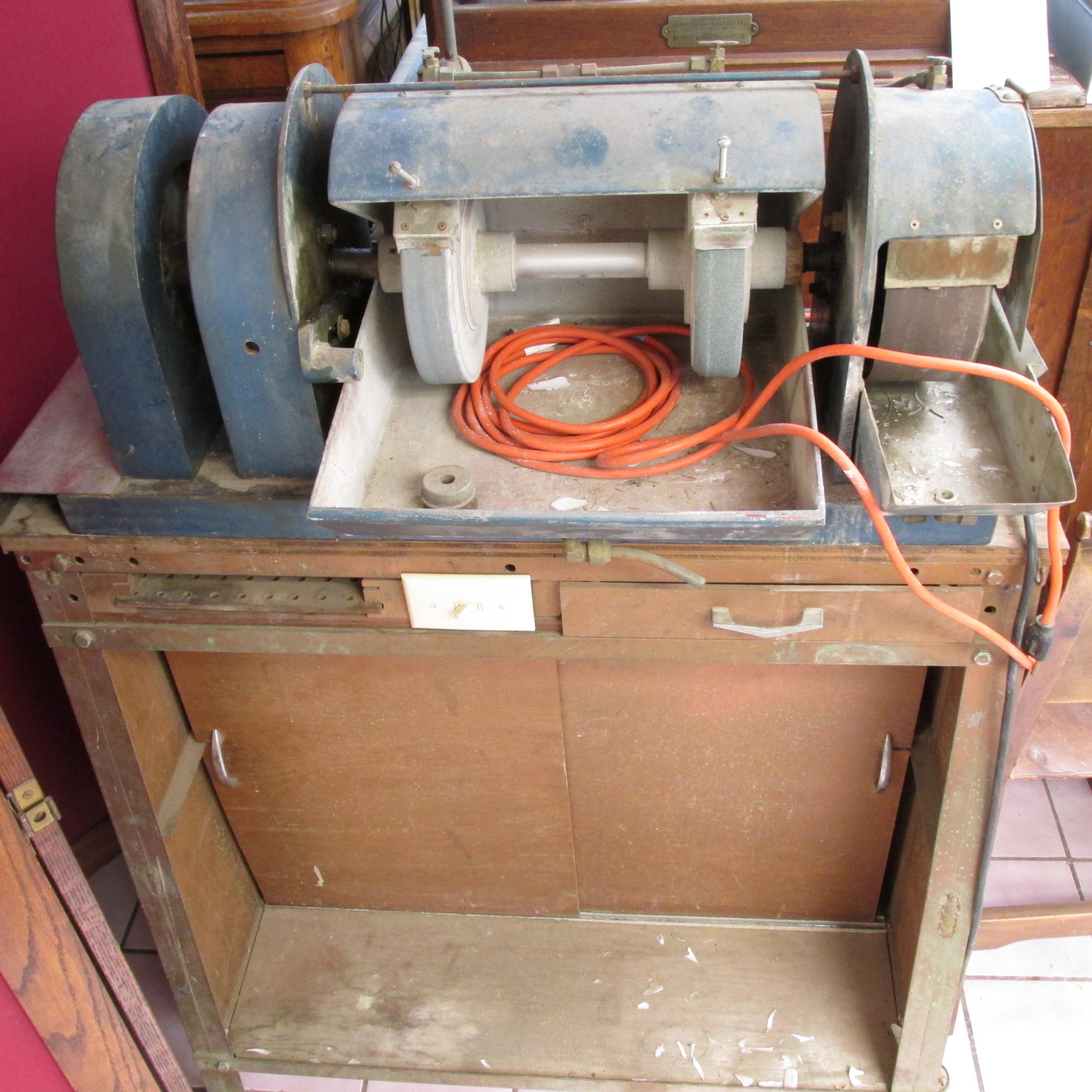 ---
---
---
---
---
---
---
---
---
---
---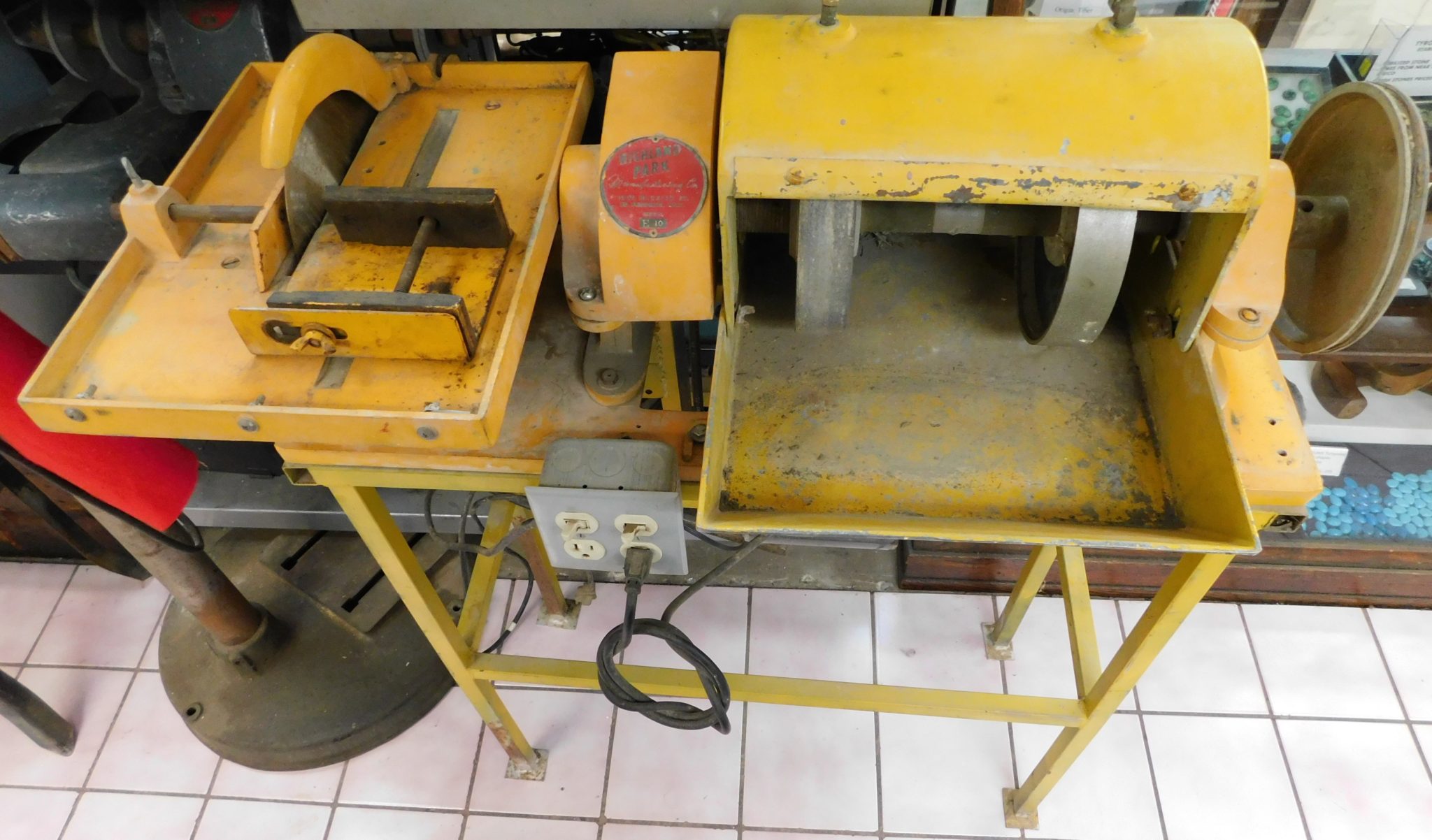 ---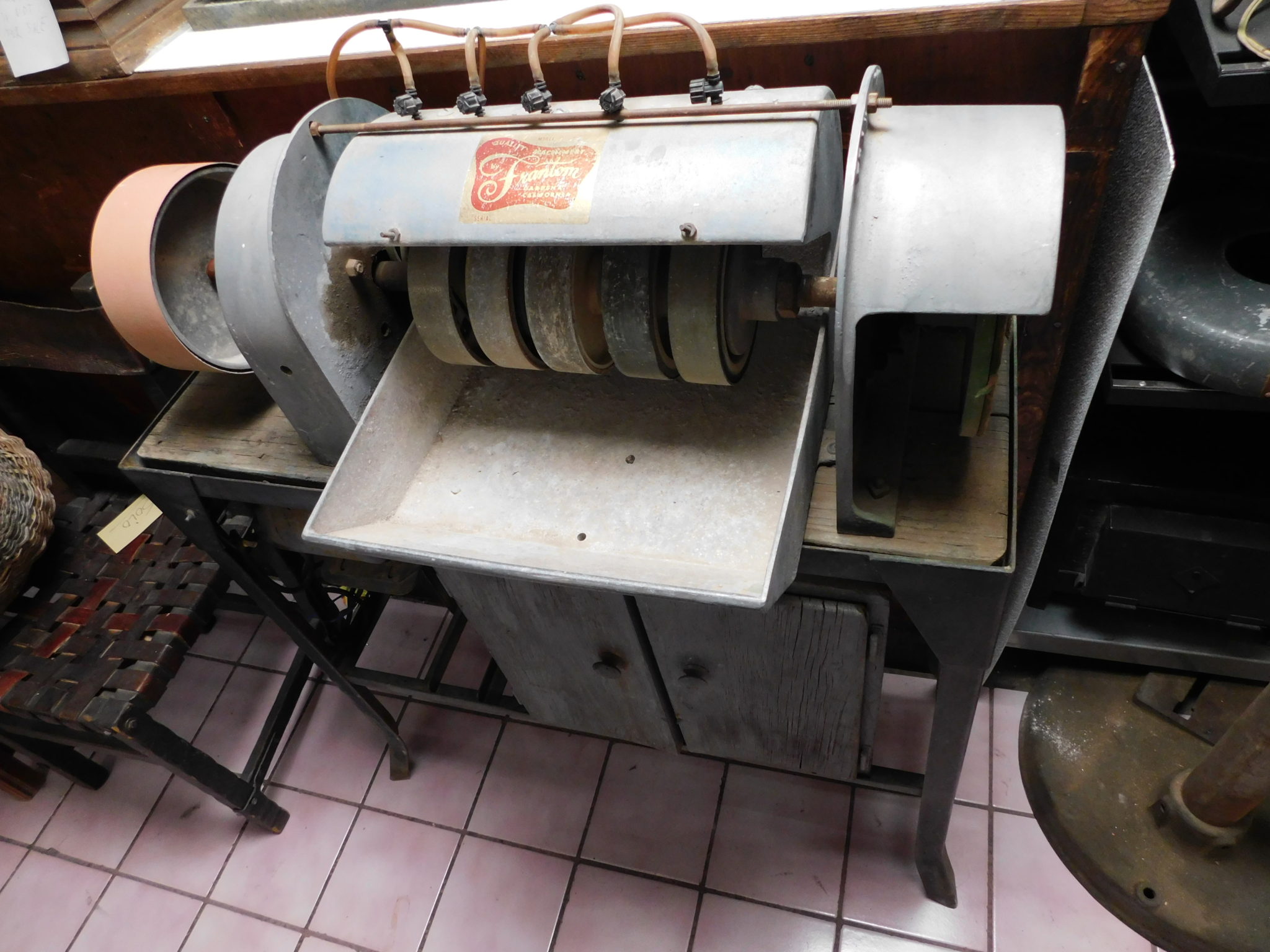 In addition, here is a Frantom 5 Wheel combo unit.  Consequently, the original trim saw is gone, and has been replaced with an additional wheel. Most interestingly, Fran and Tom (Frantom) are a husband and wife team from Gardena, Cal. – $475.00. SOLD
---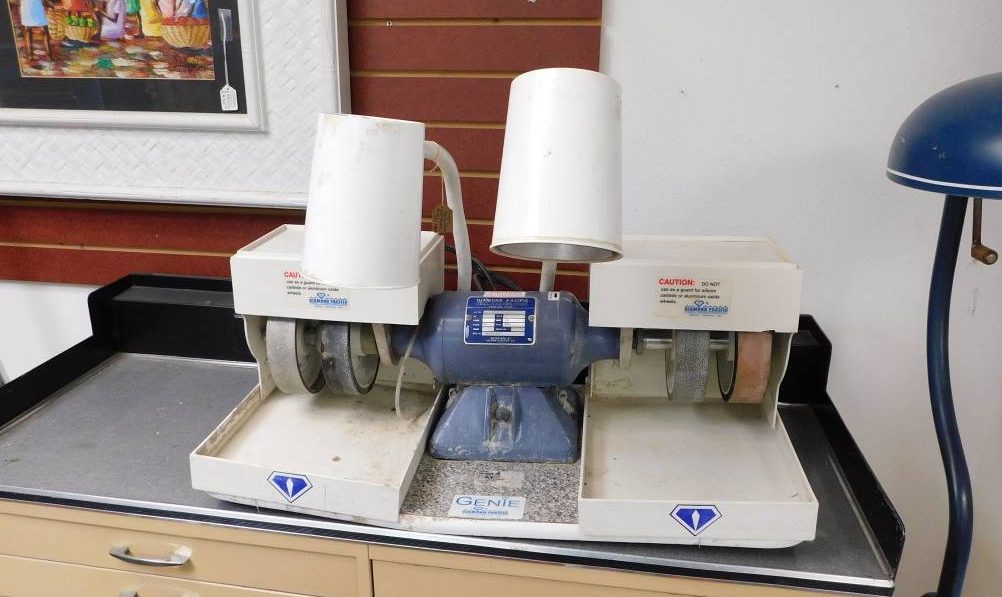 As a matter of fact, this Highland Park Genie comes with a strong smooth Baldor motor. Also, it includes 2 lights and several Nova wheels. Most notably, it needs spacers, "geysers" and a new base, as the original is warped (as seen in photo). Consequently, the wheels are in used condition. Only $750.00 . . . not a $2,100 new one with a waiting list!

SOLD

                                                                                       
---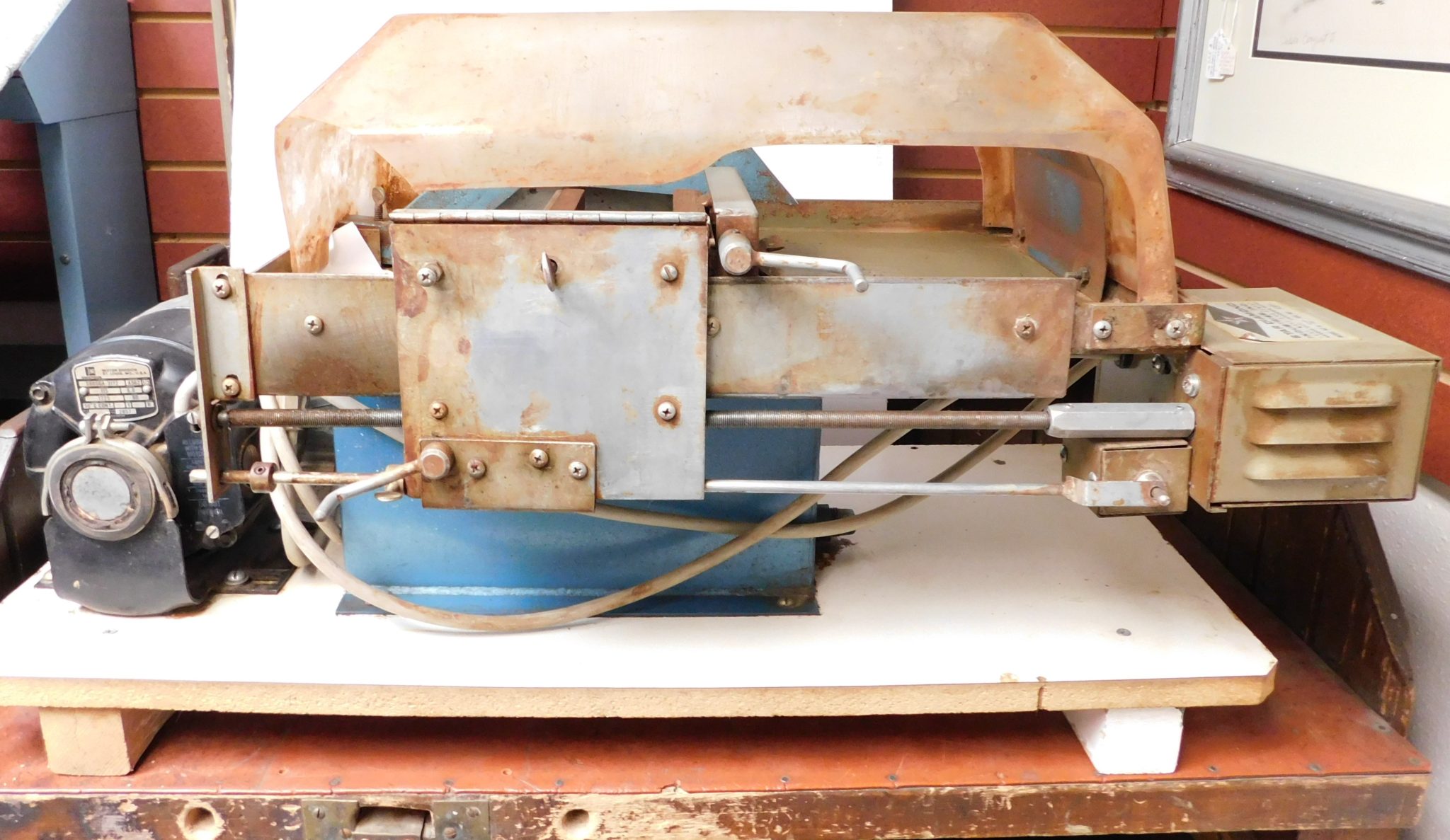 ---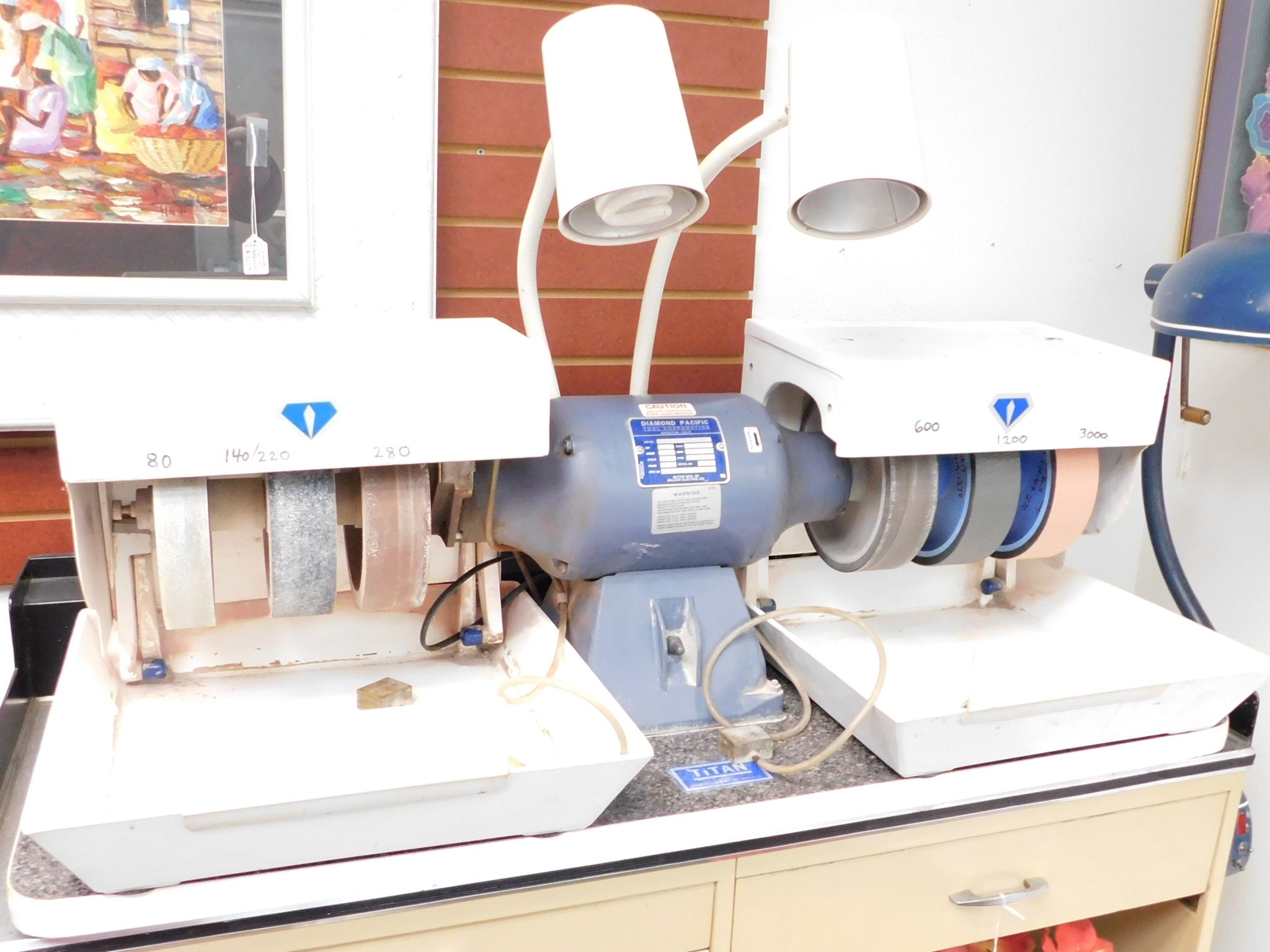 ---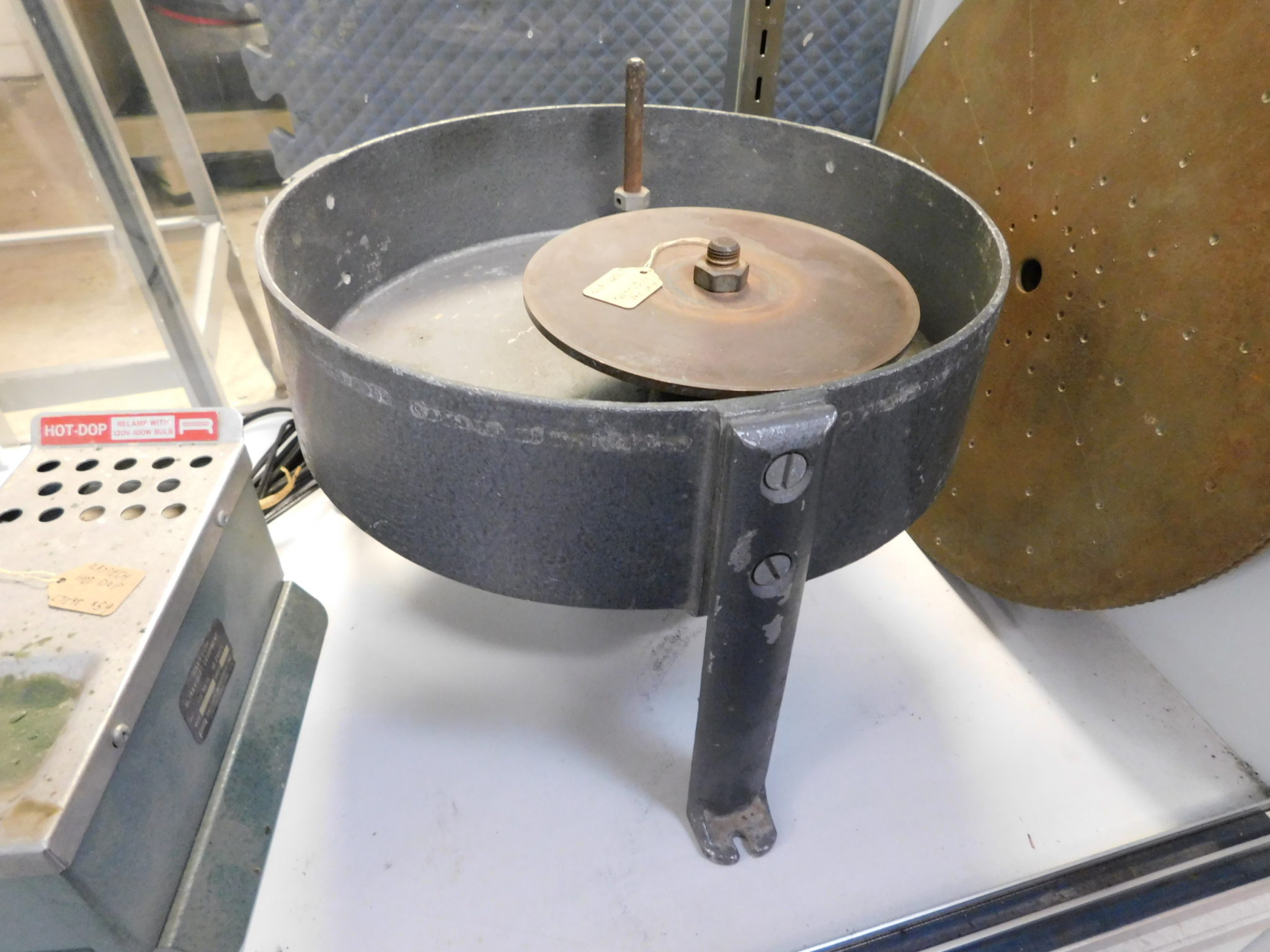 Also, we sell flat laps fairly regularly. As a matter of fact, here is a 6″ flat lap with variable 3 speed pulley for only $99.00.

SOLD

                                                         
---
          

                                                                                       
First of all, we offer this restored

(Frantom?) lapidary combination machine with aluminum base, two expandable drums, end buffer, motor, and 6″ saw. For example, we sand down rough spots and repaint the entire unit . . . ready to use $600.00

SOLD 

                   
---
                       

                                 
In addition, here we have a Raytech Lapidary variable speed buffer and polisher Model BF-1 $149.00. Most noteworthy, through all our research, we cannot find another one!

SOLD

             
---
                                                                                                         Also, we offer this vintage Rock Tumbler with motor and rubber tumbler $49.00 (L0609).

SOLD

                                              
---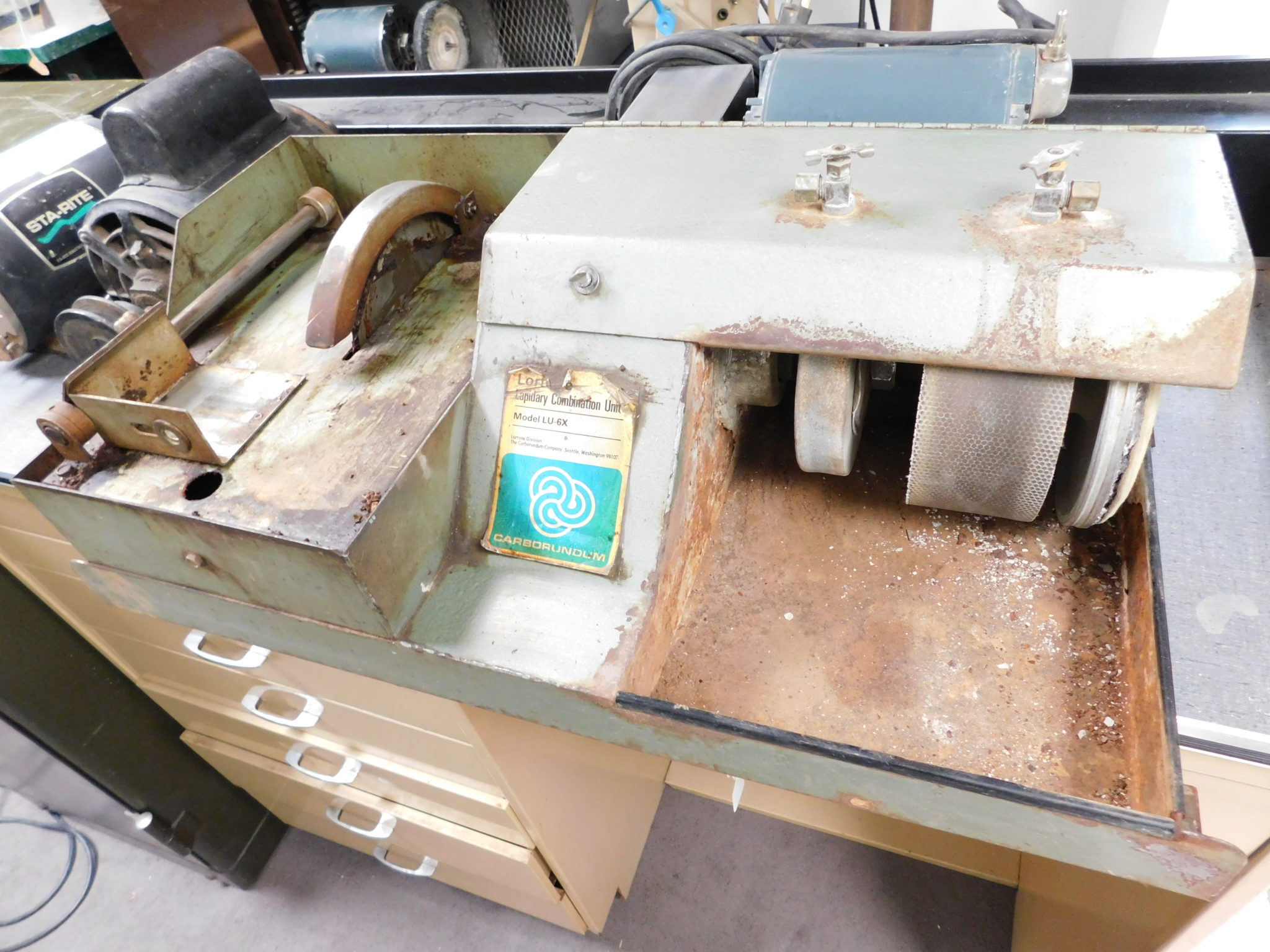 Also, here is a Loritone model LU-6X Combination Lapidary Machine. Here you have a saw, sander and polisher all-in-one. Runs great . . . a fresh coat of paint, and you are ready to go! $395.00 (L0608).

SOLD

   

                                  
---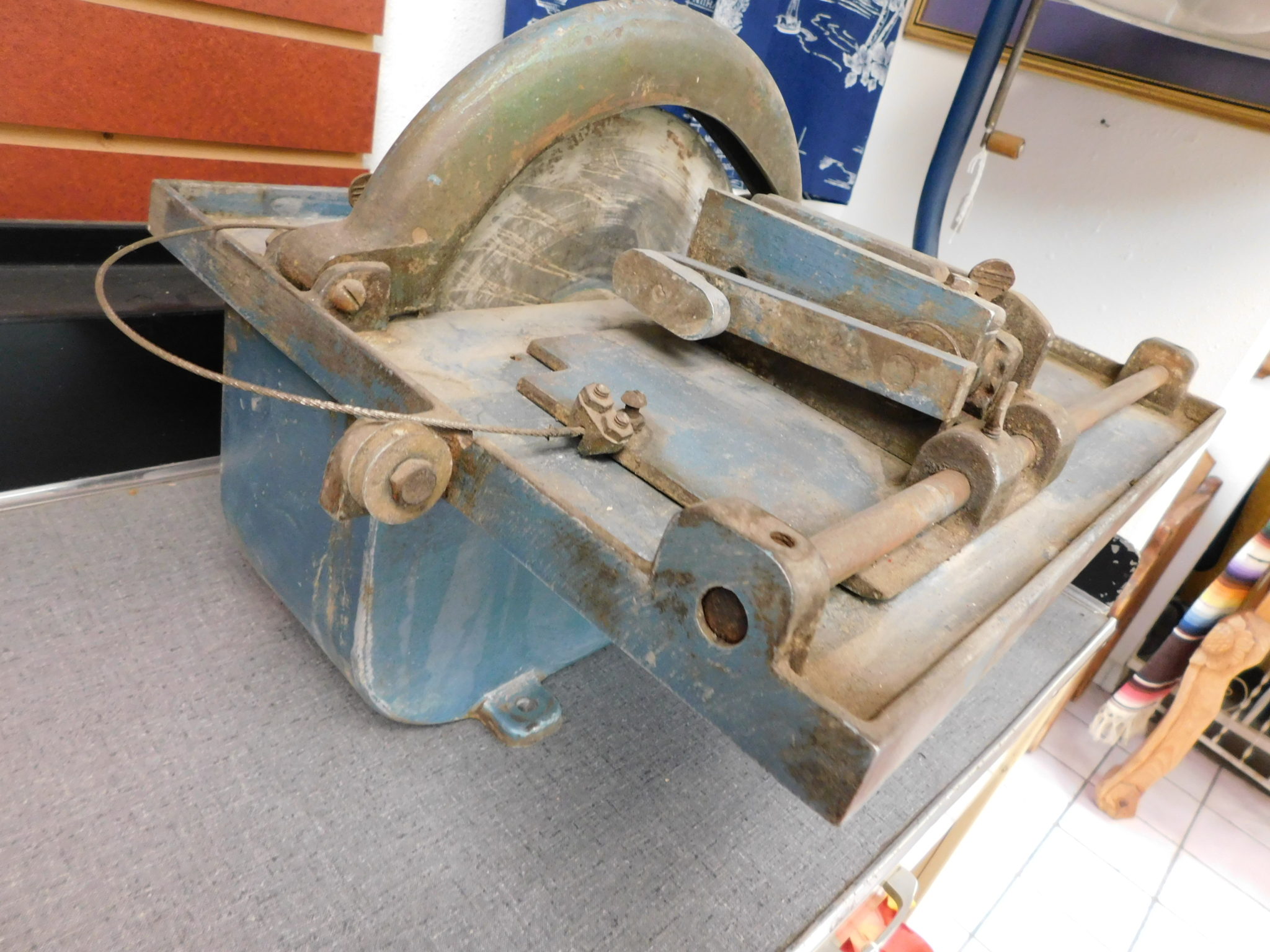 FRANTOM 810 Model 10″ Rock Saw  Indeed, this unit includes a heavy duty rock vise, blade guard, and rock feed pulley. Most notably, this unit is for sale as in photo – just add a motor (for sale here separately) $249.00! (L0604)

SOLD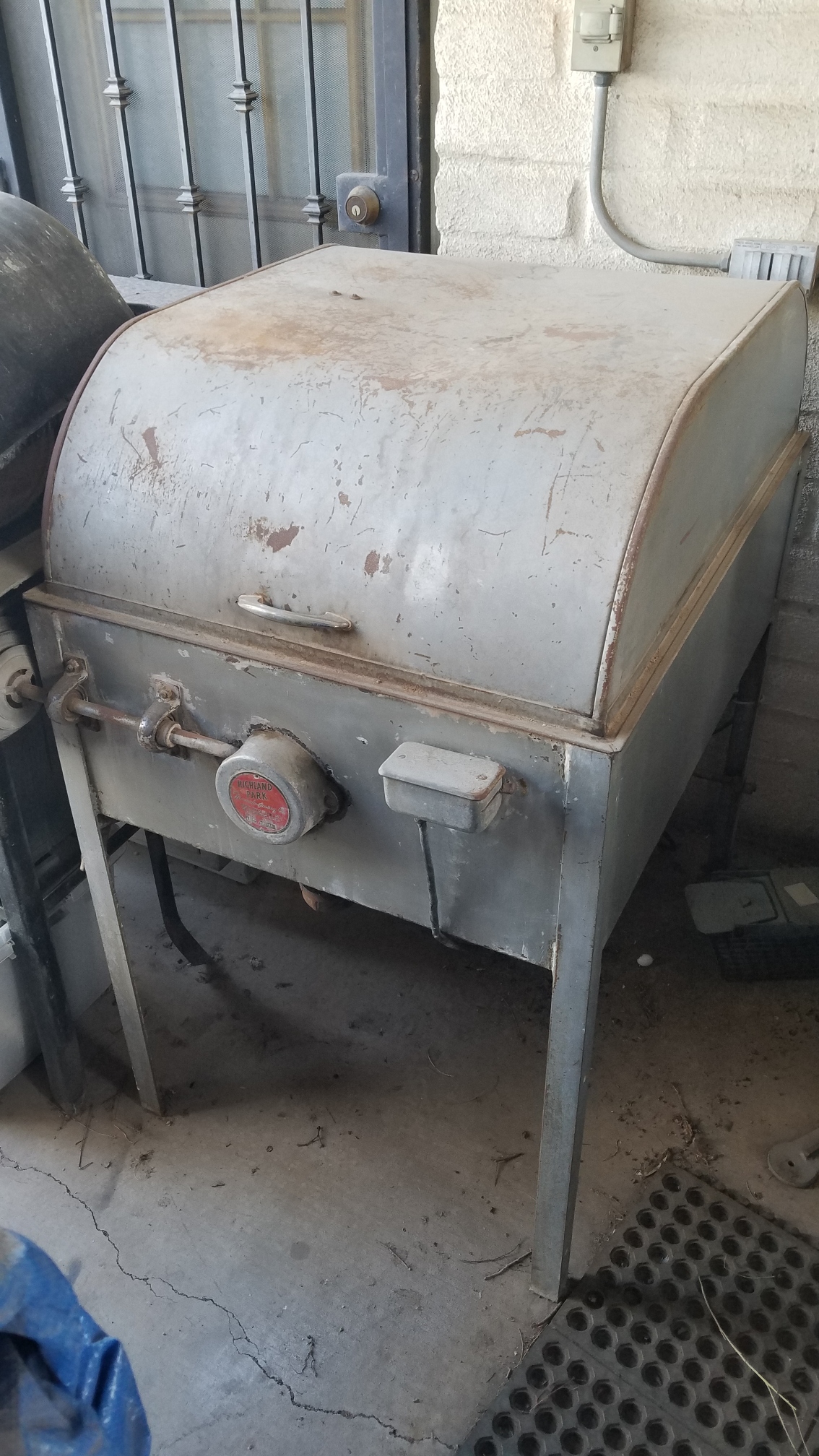 Highland Park Lapidary Model J2 Rock Saw 18″ $1,000 SOLD
Tucson Lapidary 1990 – 2022 © Schannep Ventures L.L.C. ALL RIGHTS RESERVED