Tucson Lapidary has turquoise cabochons for jewelry. 
Equally important, we sell all grades of turquoise:
From:
First of all, we sell economically priced cabochons from miscellaneous American mines: 75 ¢ / carat!
To:                                        
Secondly, we sell authentic Bisbee Turquoise cabochons typically: $3.00 to 10.00 / carat.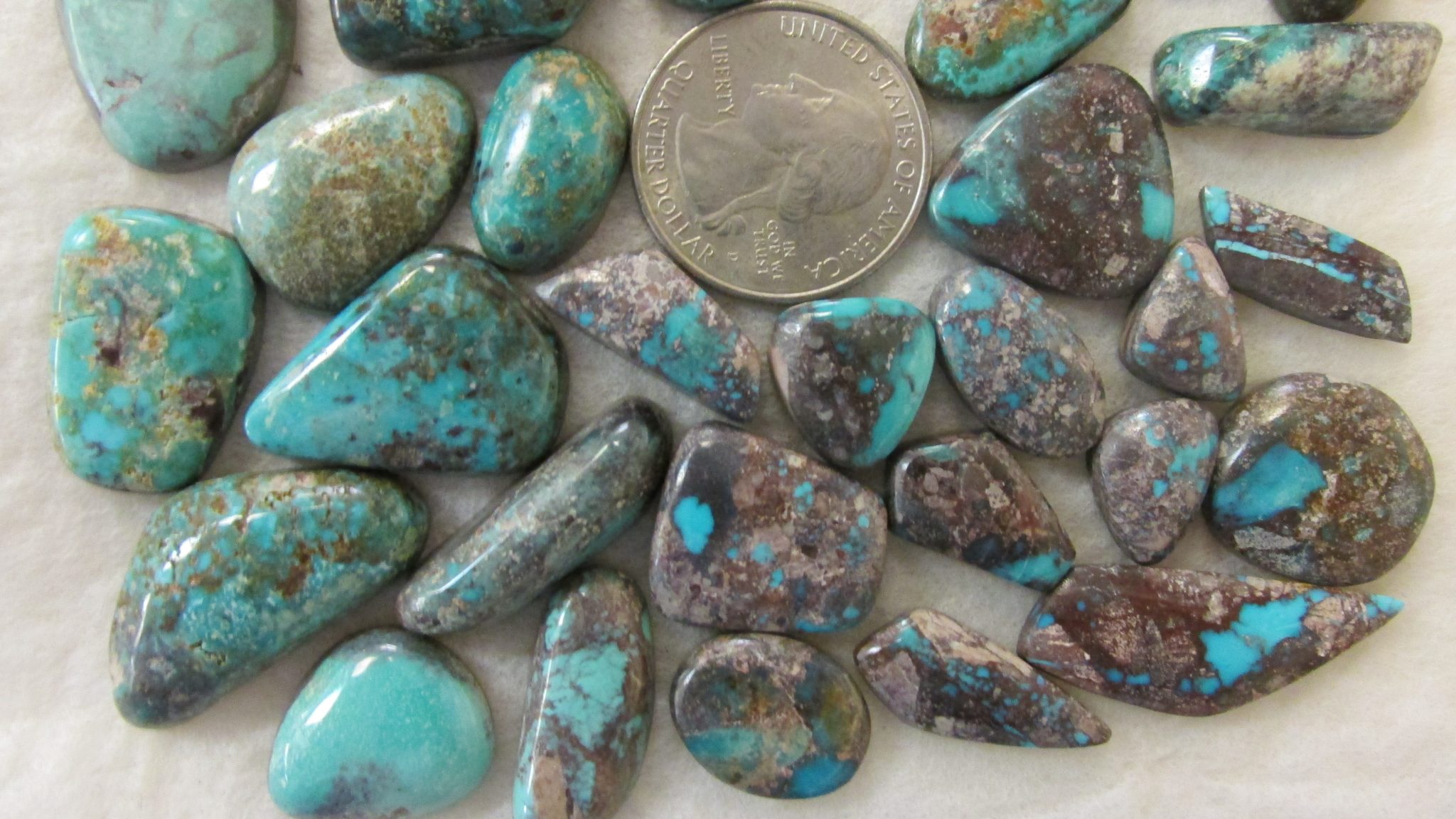 Also, Tucson Lapidary also sells turquoise nuggets for art projects.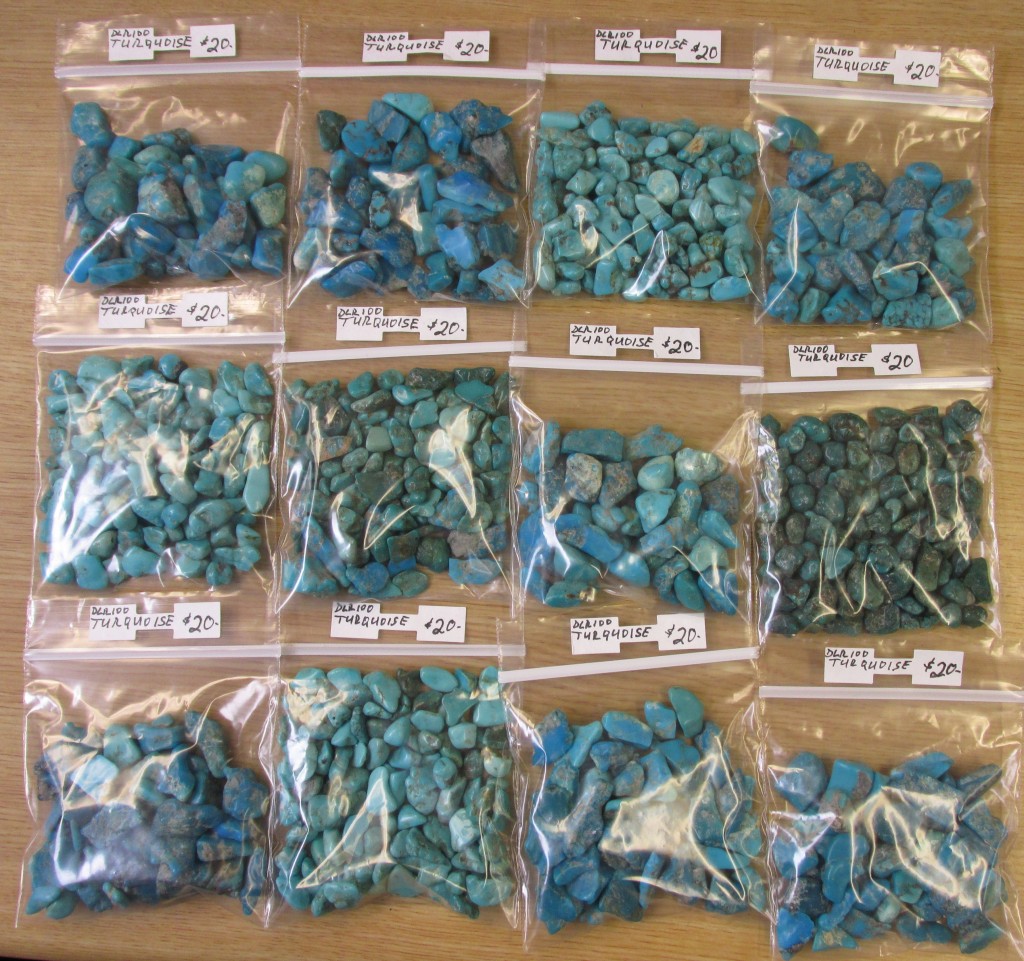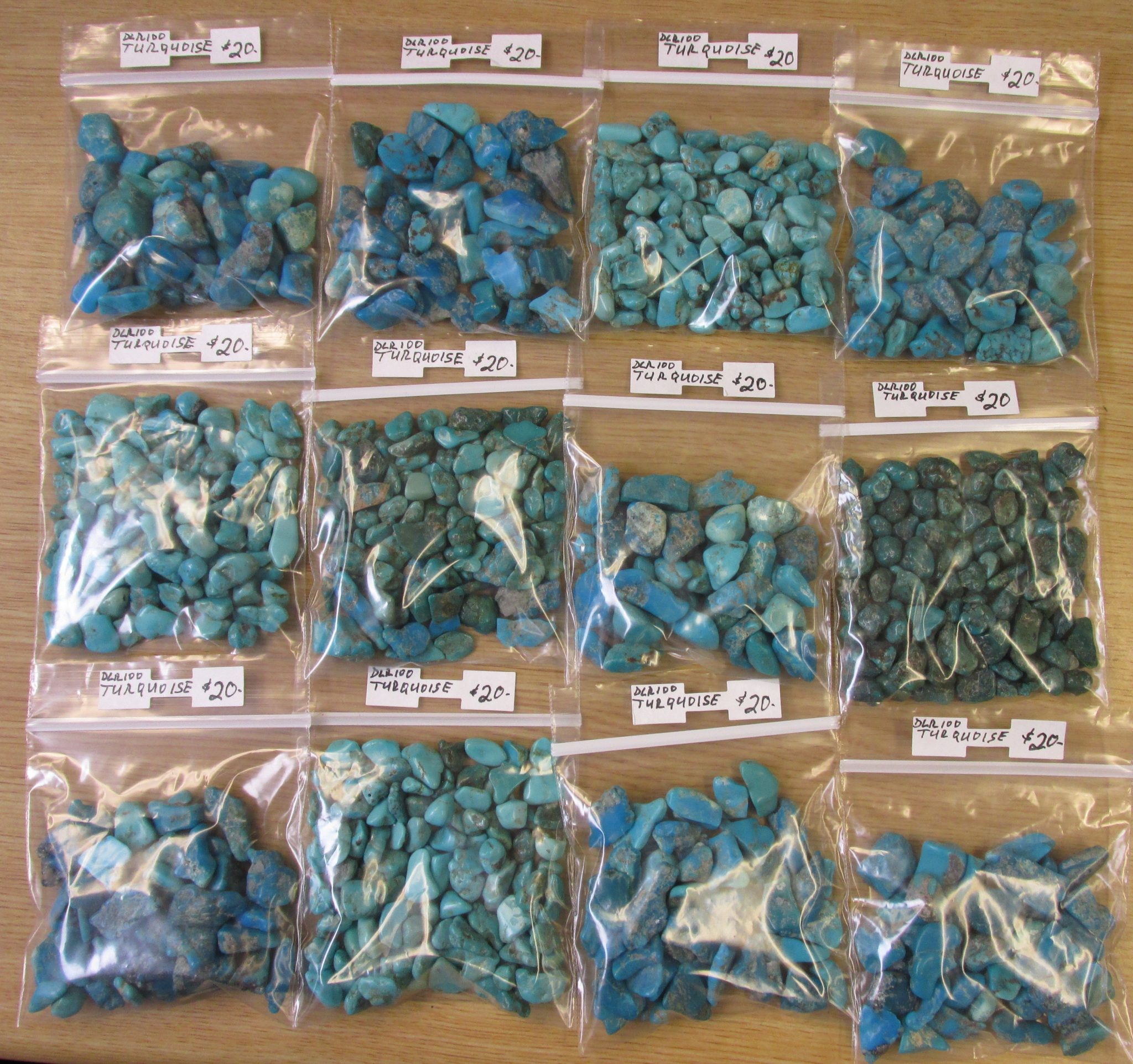 These bags are representative of the turquoise that we constantly have in stock.
Notably, some turquoise that we carry and offer in these bags are stabilized and some are not. We have both blue and green turquoise in stock.
Most importantly, this turquoise color is consistent throughout and is ideal for crushing for a variety of lapidary projects.
Tucson Lapidary also sells turquoise rough for amateur and professional jewelry makers.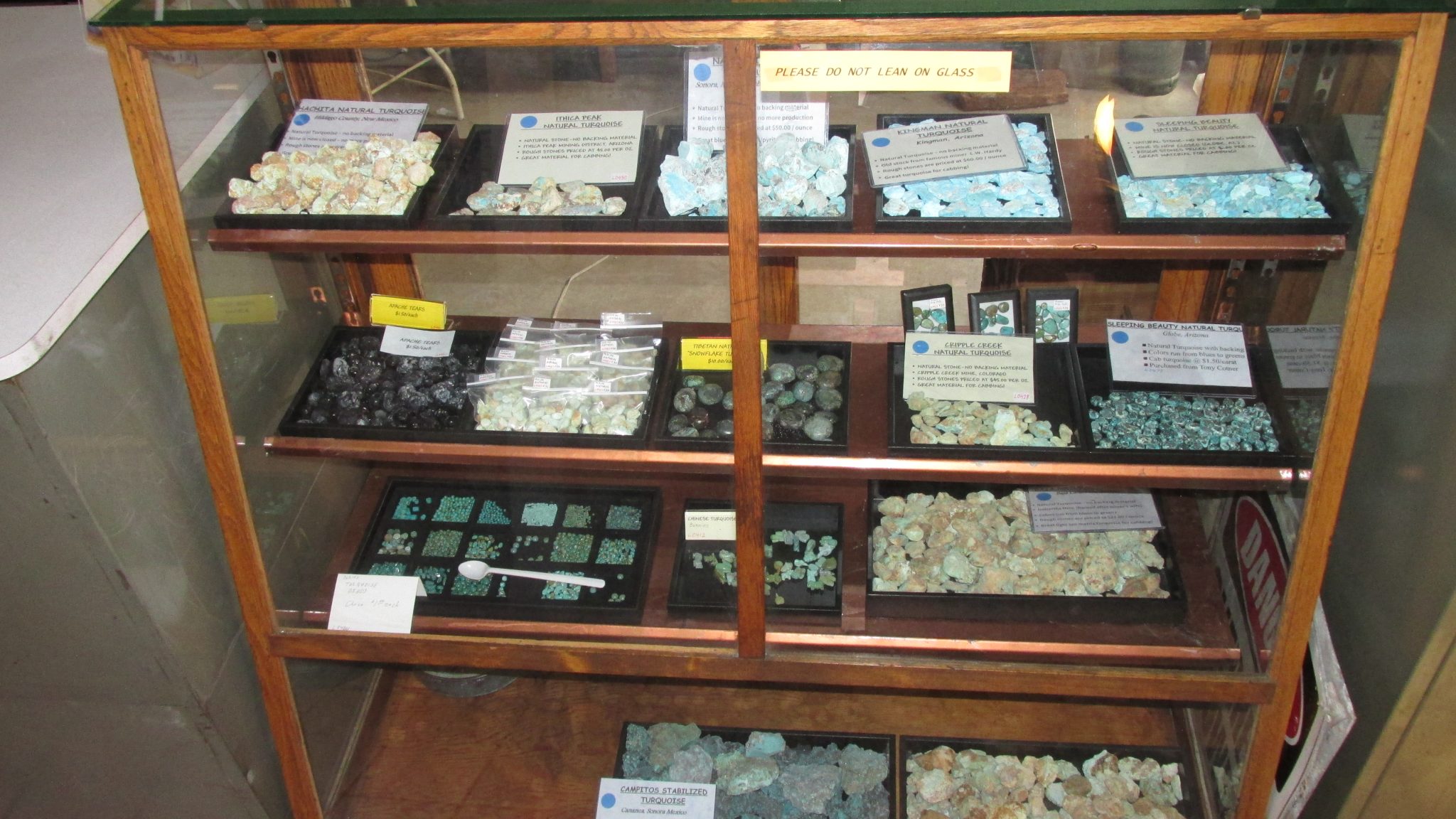 Lastly, Tucson Lapidary is inside the American Antique Mall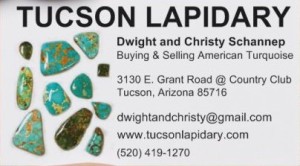 Tucson Lapidary 1990-2023 © Schannep Ventures L.L.C. ALL RIGHTS RESERVED