First of all, this is a scan of an original September 15, 1965 issue of Rock's Lapidary Catalog #9. As a matter of fact, this catalog is from Tucson Lapidary's personal archives. Consequently, "Rock's Wishbook #9" has the accompanying price list.
Equally important, this booklet includes all the accessories you would need to shape stones. Moreover, these include such products as: grinding wheels, belts, blades, grit, faceting discs, trim saws, templates, drum sanders, etc.
Secondly, Rock's is a lapidary equipment and supply company in San Antonio, Texas. Most interestingly, Rock's Lapidary establishes a reputation for well built, quality lapidary machines and accessories. Comparatively, to see a Highland Park Lapidary Catalog from 1969, please click HERE!
---
Correspondingly, underneath the catalog's pages, I have the highlights of the page. Also, I highlight some of the funny comments, direct from this company's classic literature!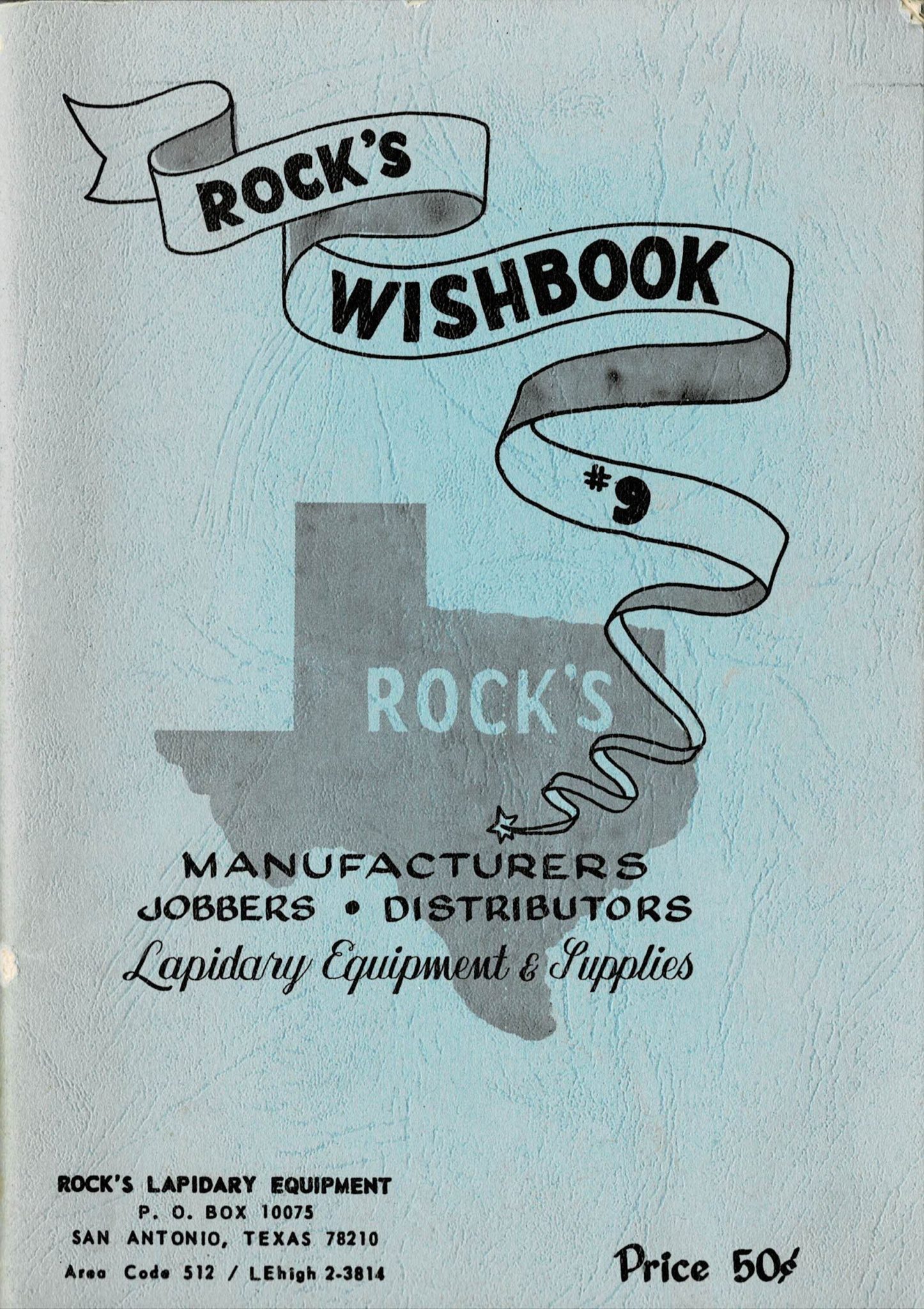 In this case, we offer a scan of 1965 Rock's Lapidary Equipment Catalog "Wishbook #9"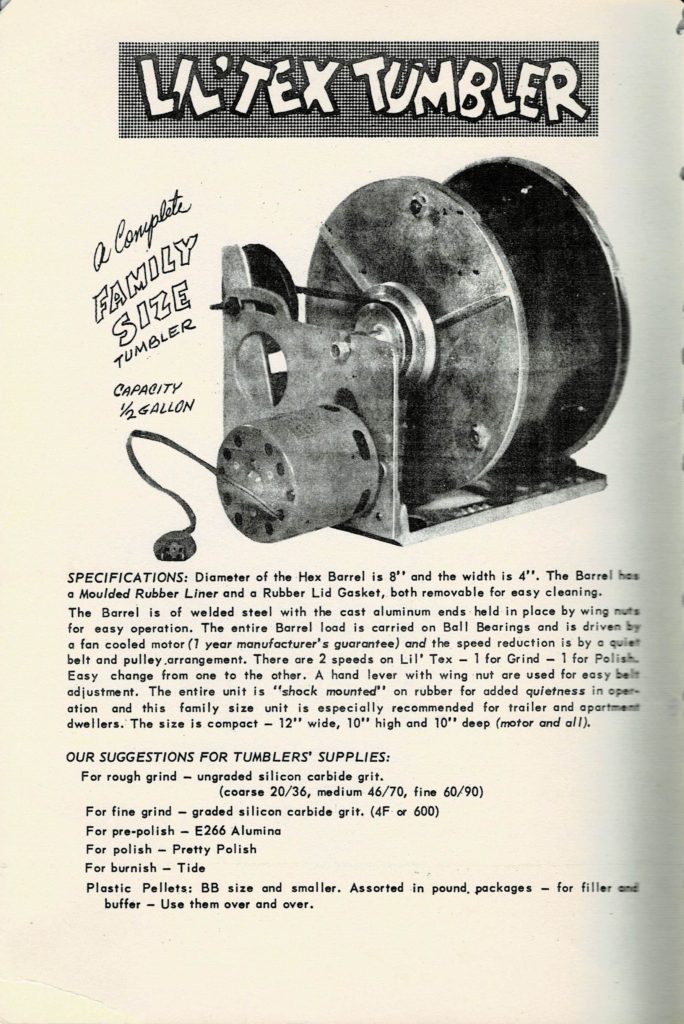 By all means, you need to buy Lil Tex Tumbler 1/2 Gallon "Family Size"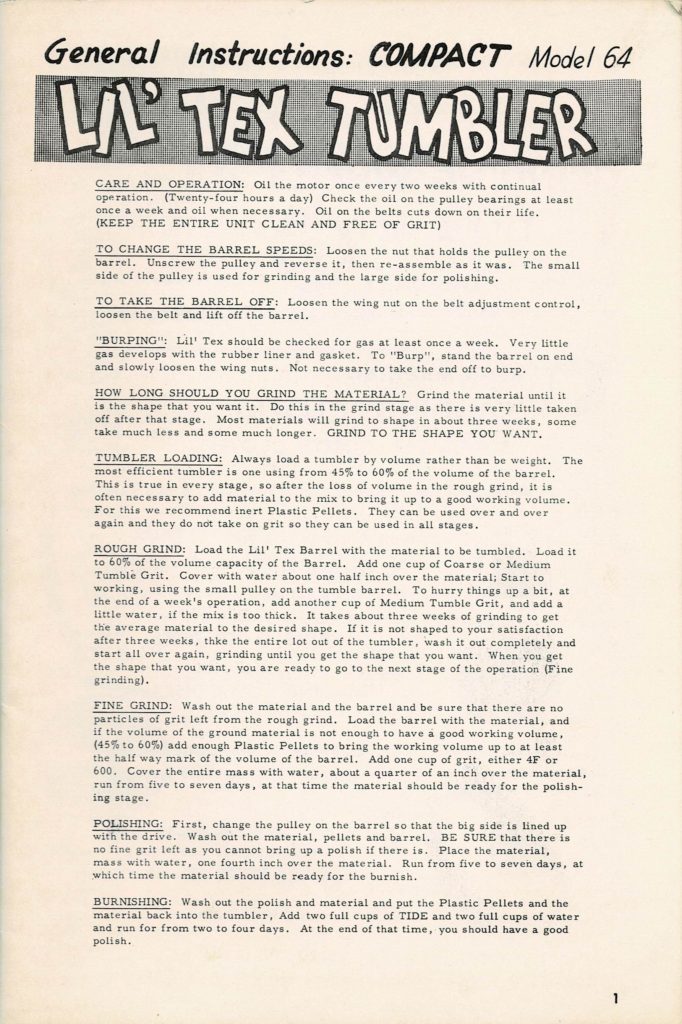 To explain, here is the Little Tex Tumbler Instructions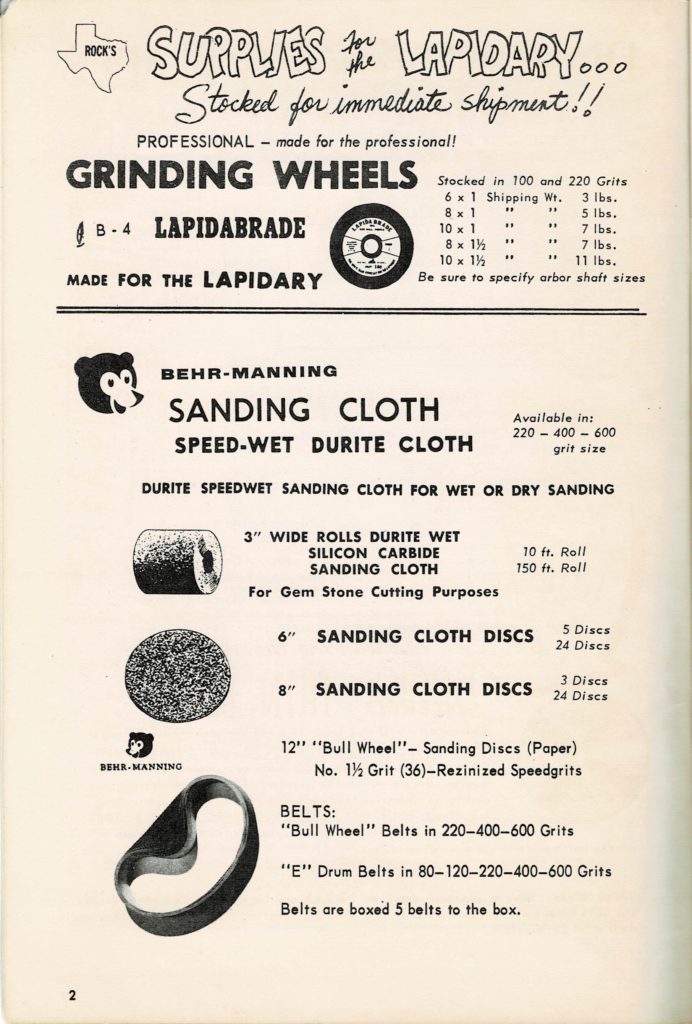 For instance, here are Behr-Manning Grinding Wheels and Sanding Cloth Discs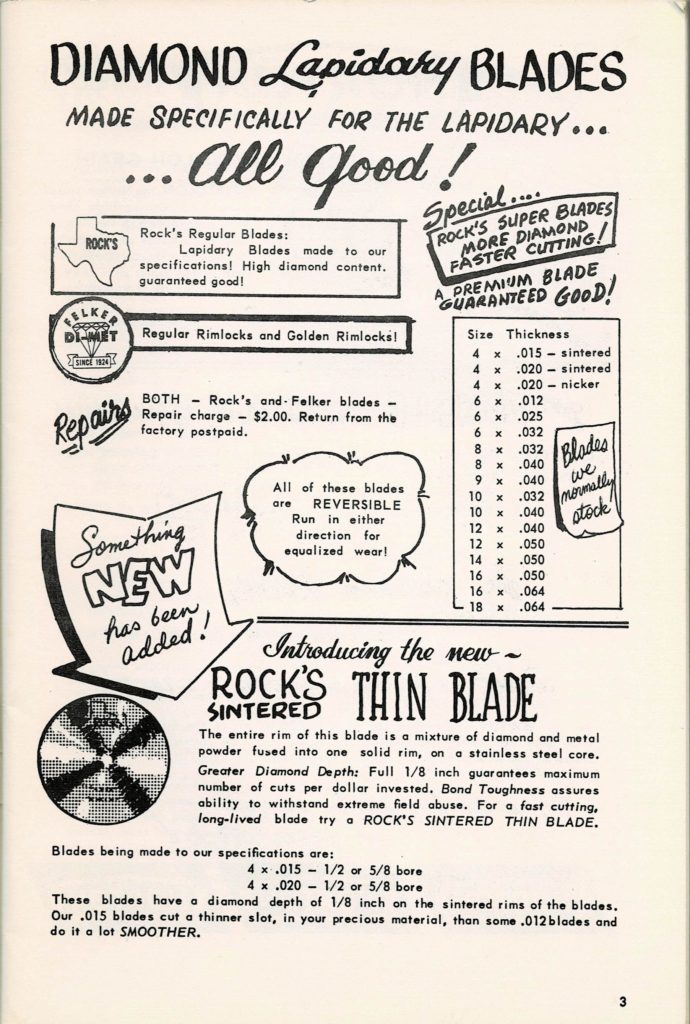 Chiefly, Diamond Lapidary Blades are -"All Good!"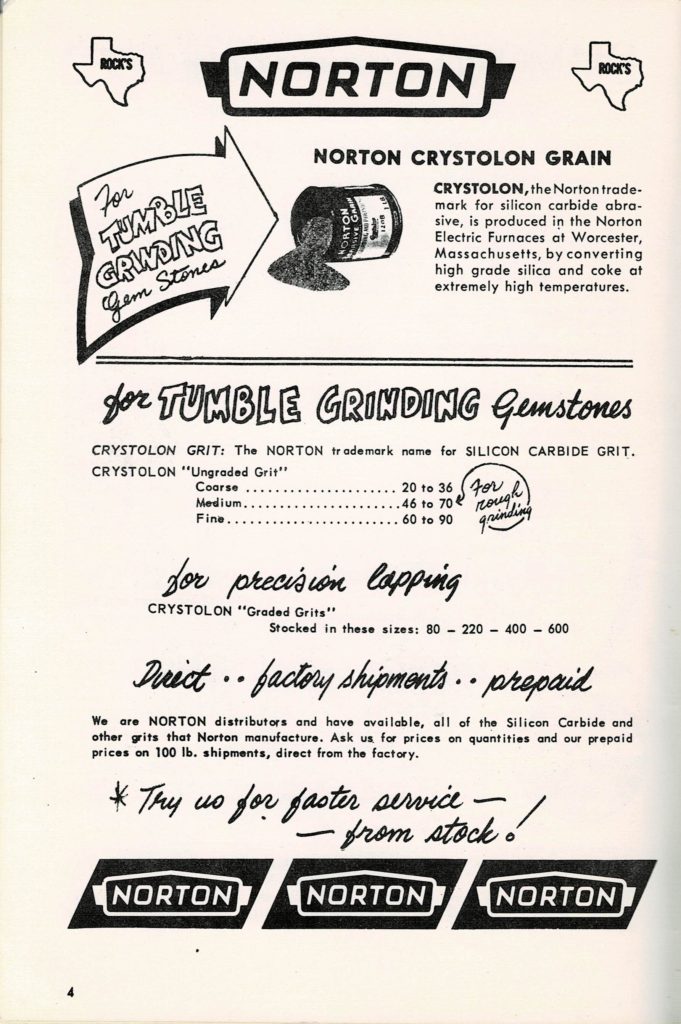 By all means, use Norton Crystolon Grain for tumble grinding gem stones!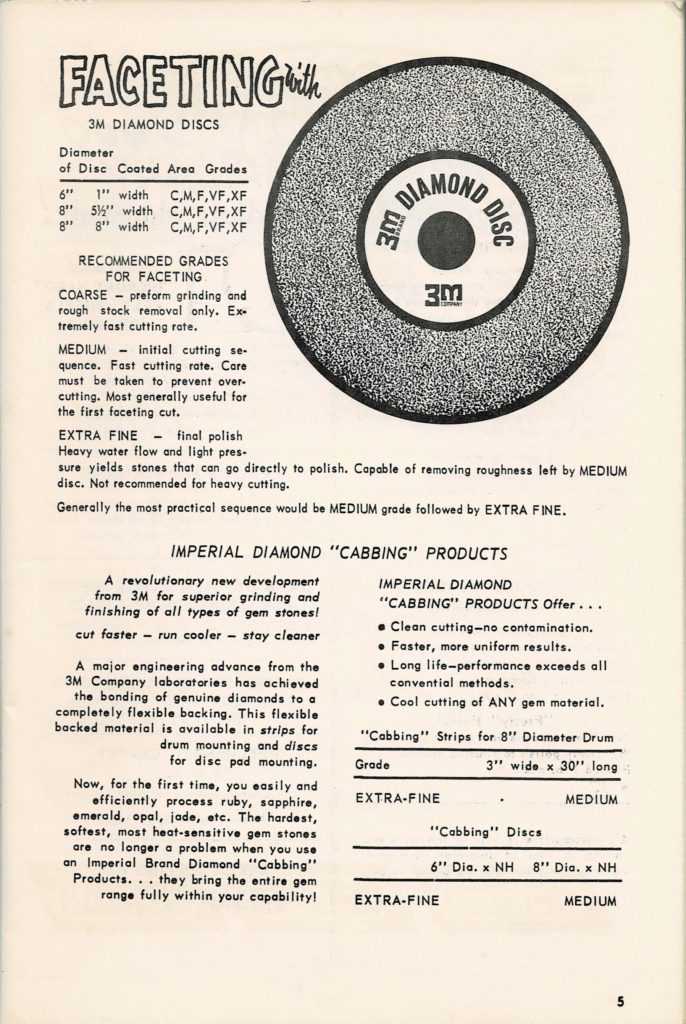 Indeed, here are 3M Faceting Diamond Discs for sale through Rock's Lapidary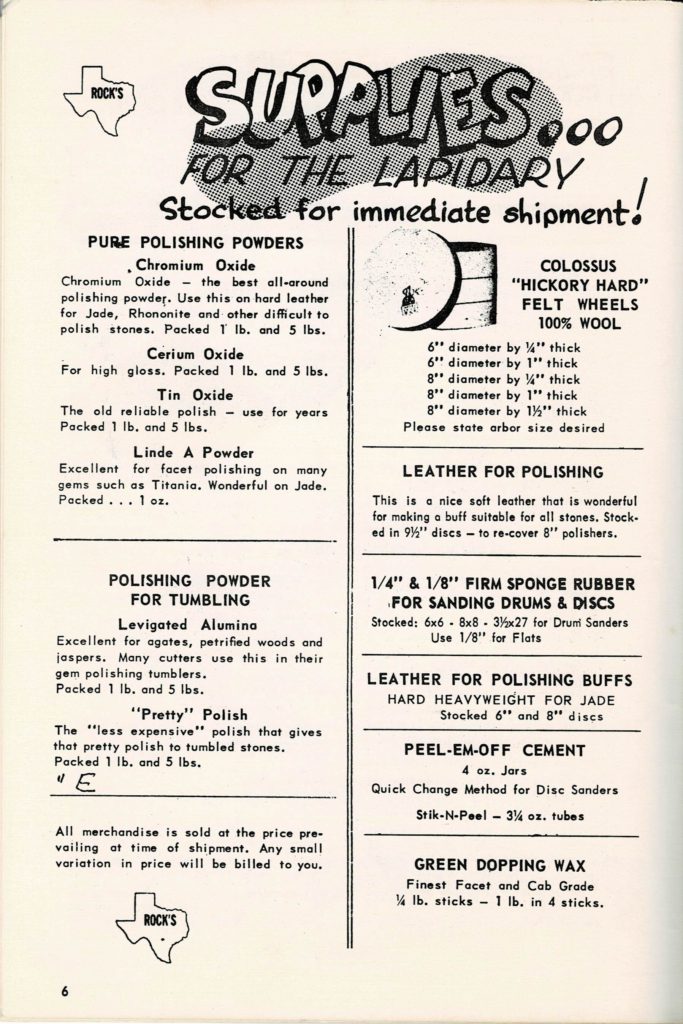 Markedly, Lapidary Felt Wheels are Wool!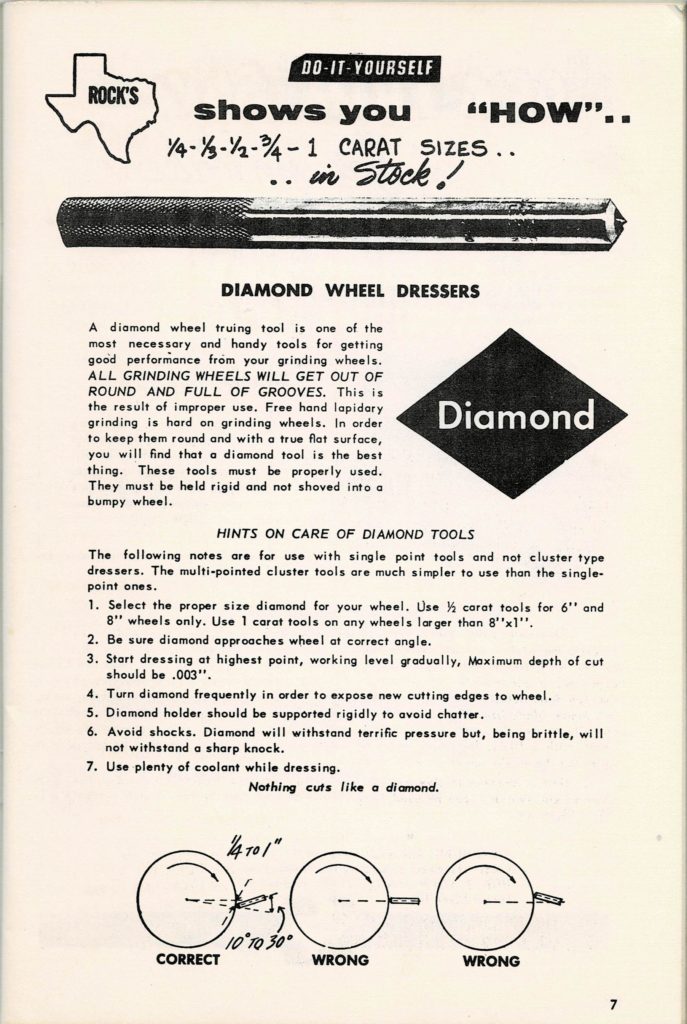 To be sure, Rock's Do-It-Yourself Lapidary shows you "how"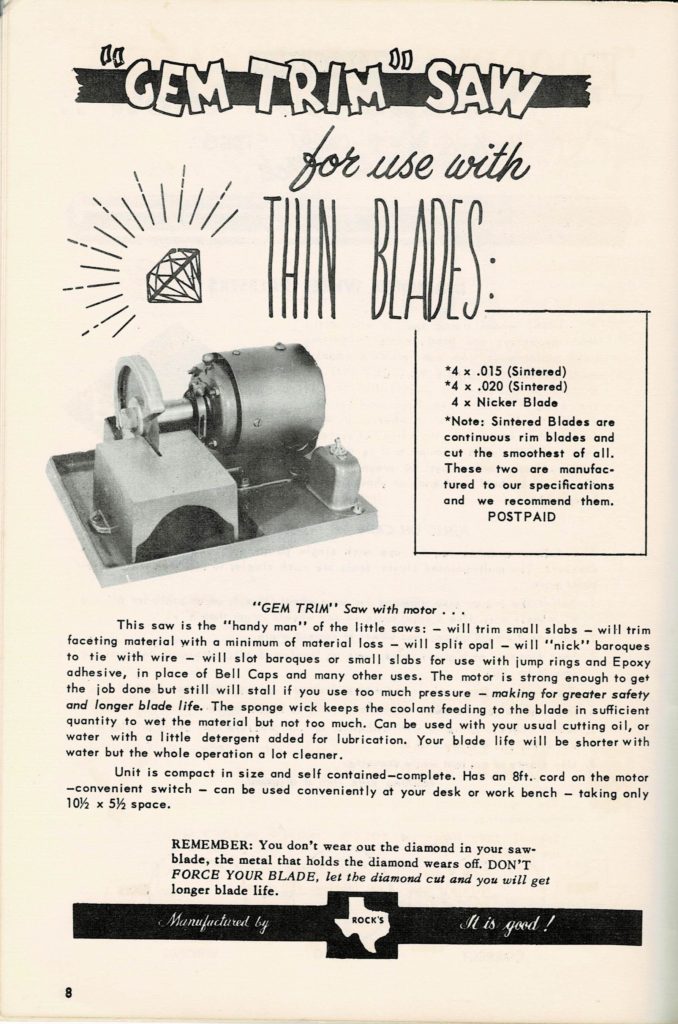 Especially relevant, the "Gem Trim" Saw with Motor "the Handyman"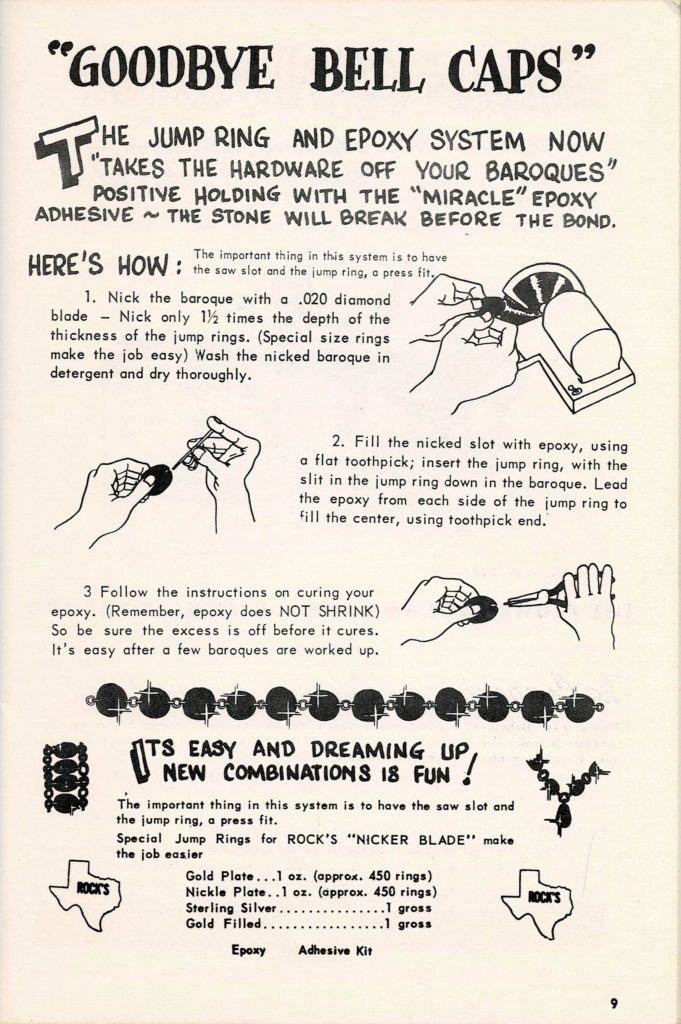 Furthermore, Rock's instructions on epoxy jump rings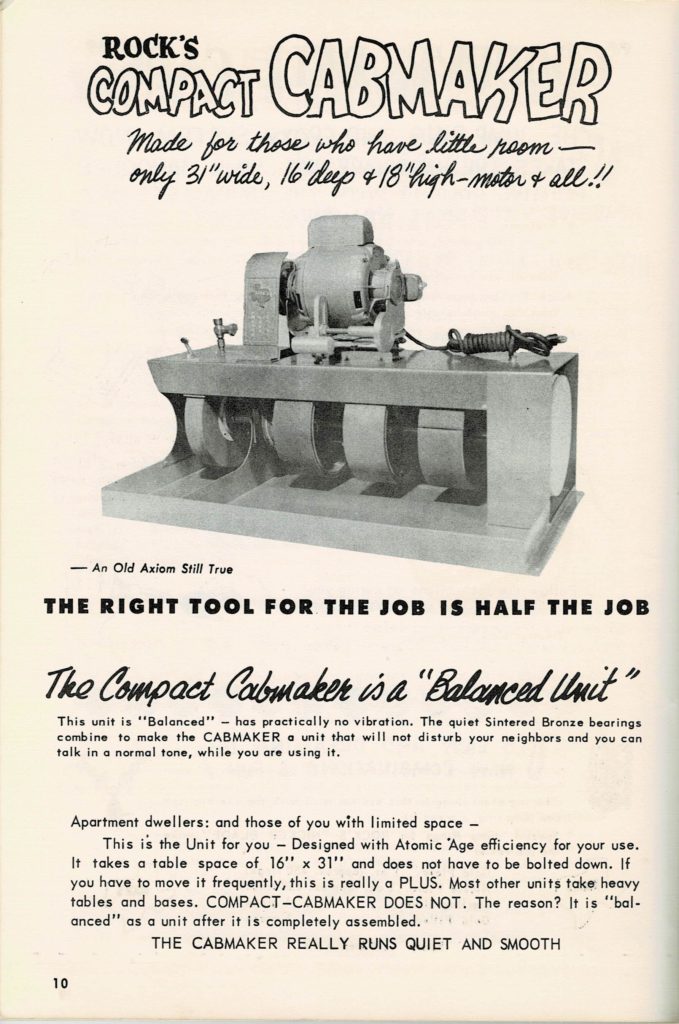 To emphasize, Rock's Compact Cabmaker with "Atomic Age Efficiency."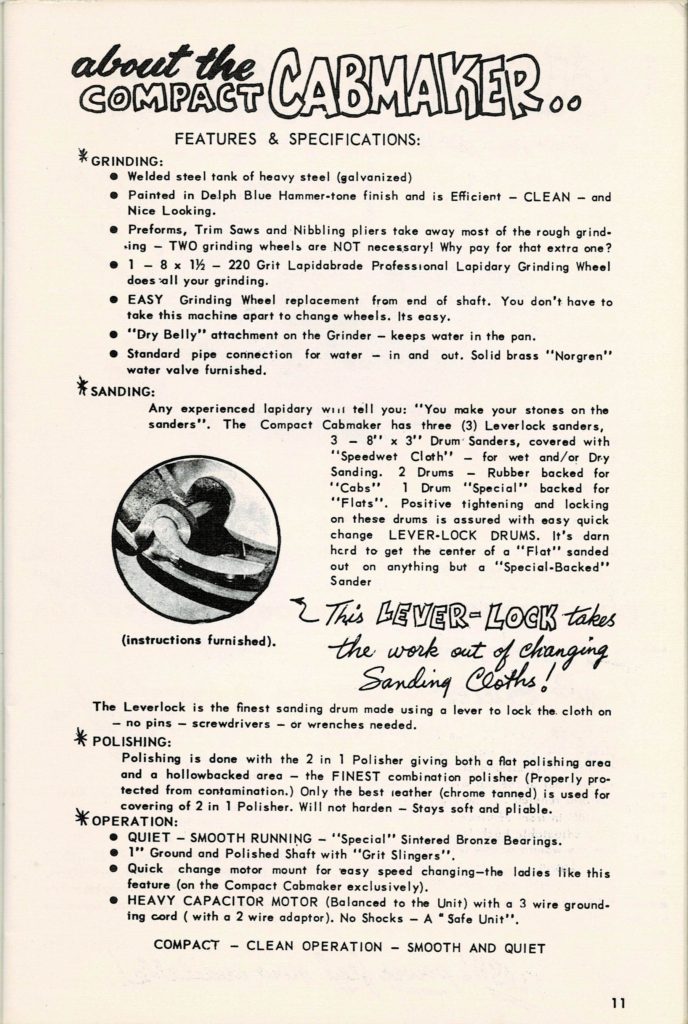 In particular, the compact Cabmaker features and specifications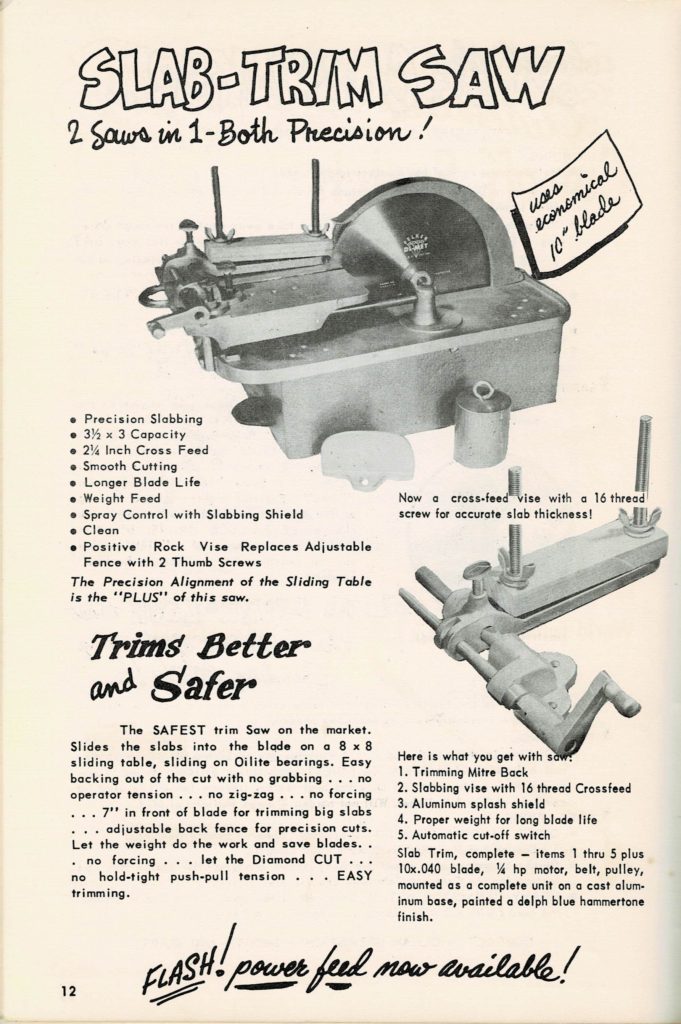 Most notably, Slab Trim Saw and vice Trims Better and Safer!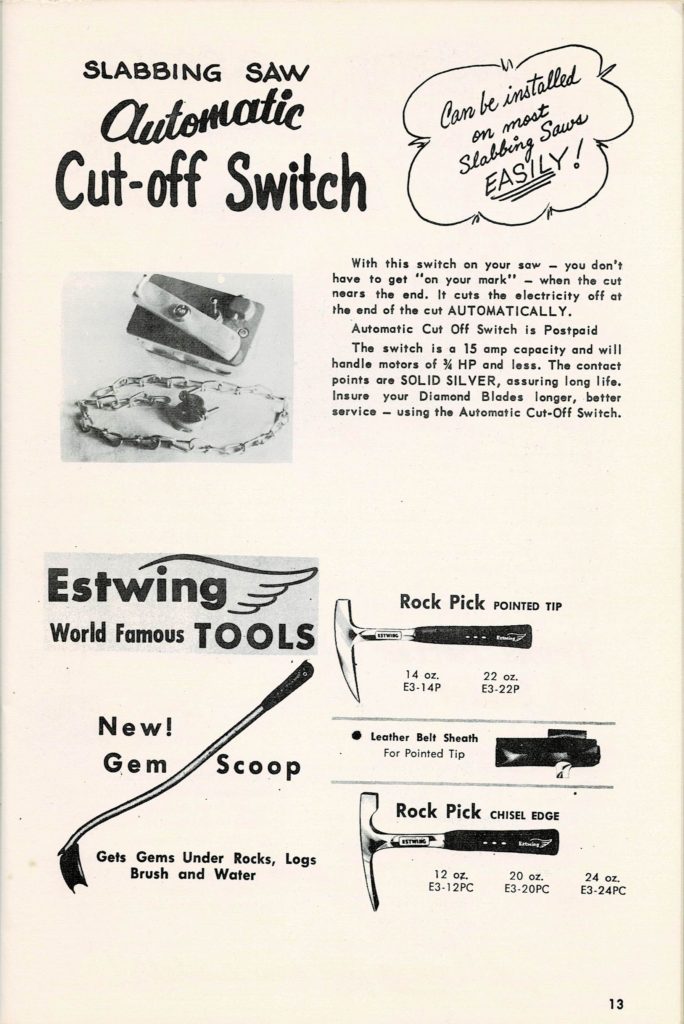 In addition, Rock's Lapidary Eastwing World Famous Tools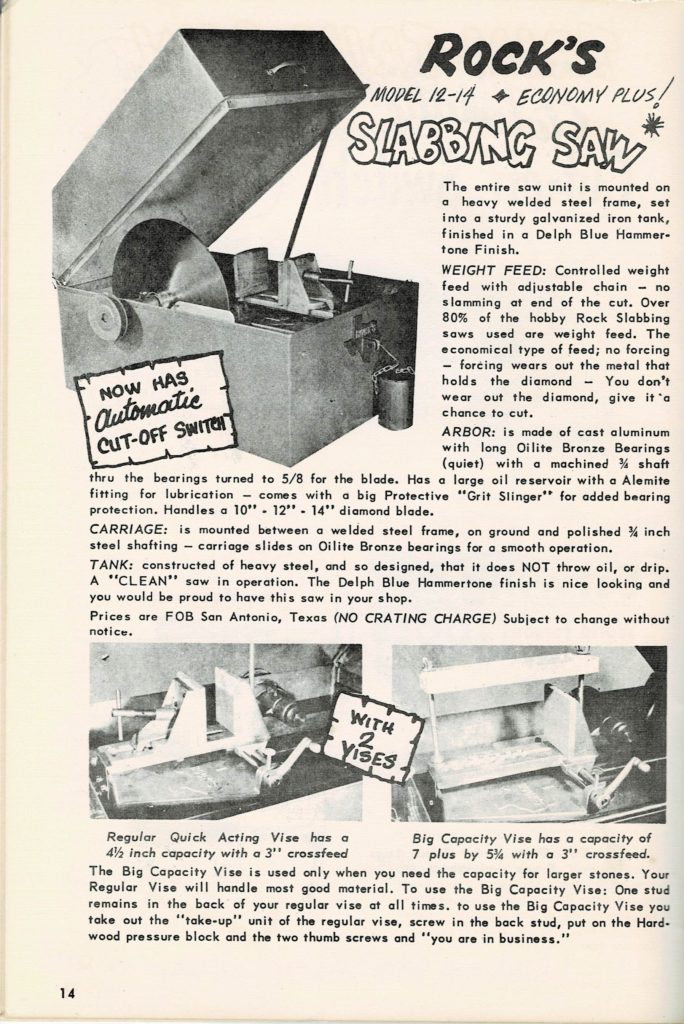 By all means, Rock's Economy Plus Slabbing Saw w/ 2 Vices!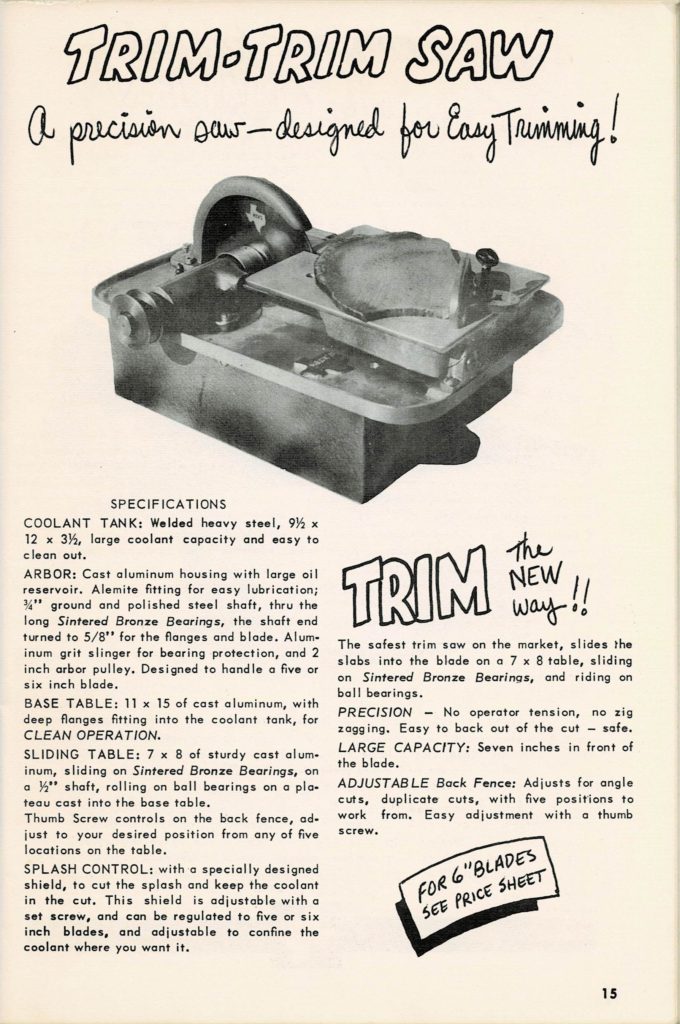 In other words, Trim -Trim Saw The New Way!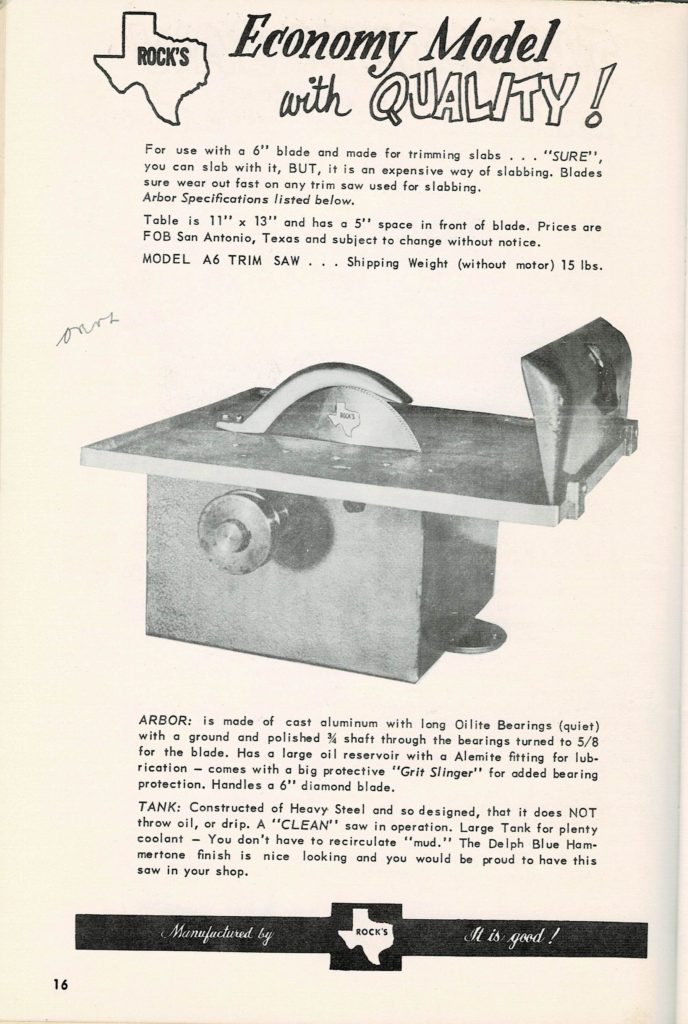 Economy Model with Quality! Most notably, It is good!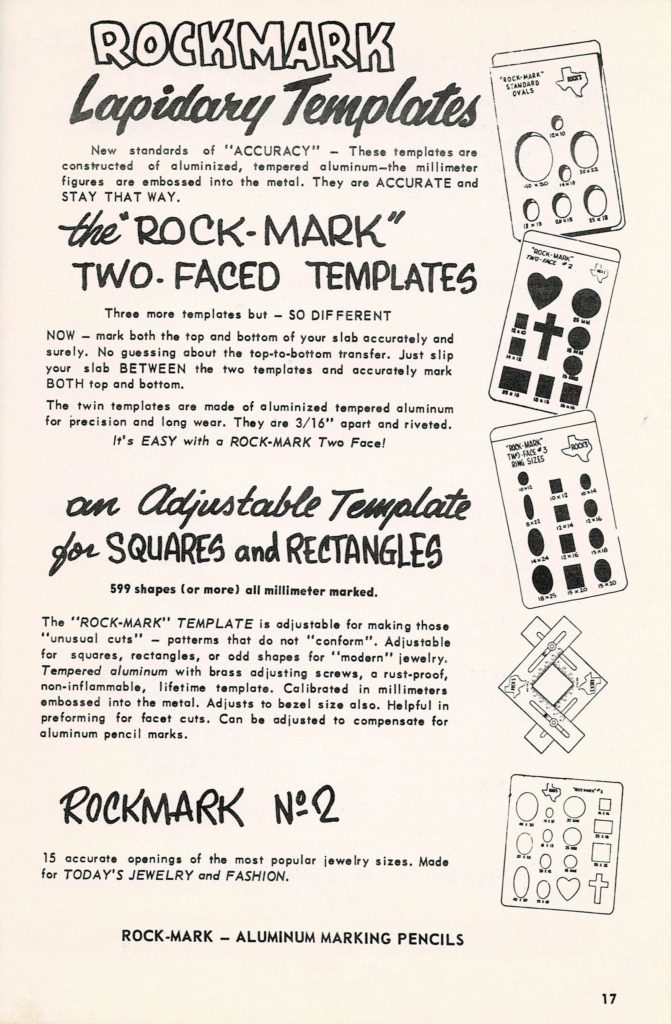 In addition, Rock-Mark Lapidary Templates from Rock's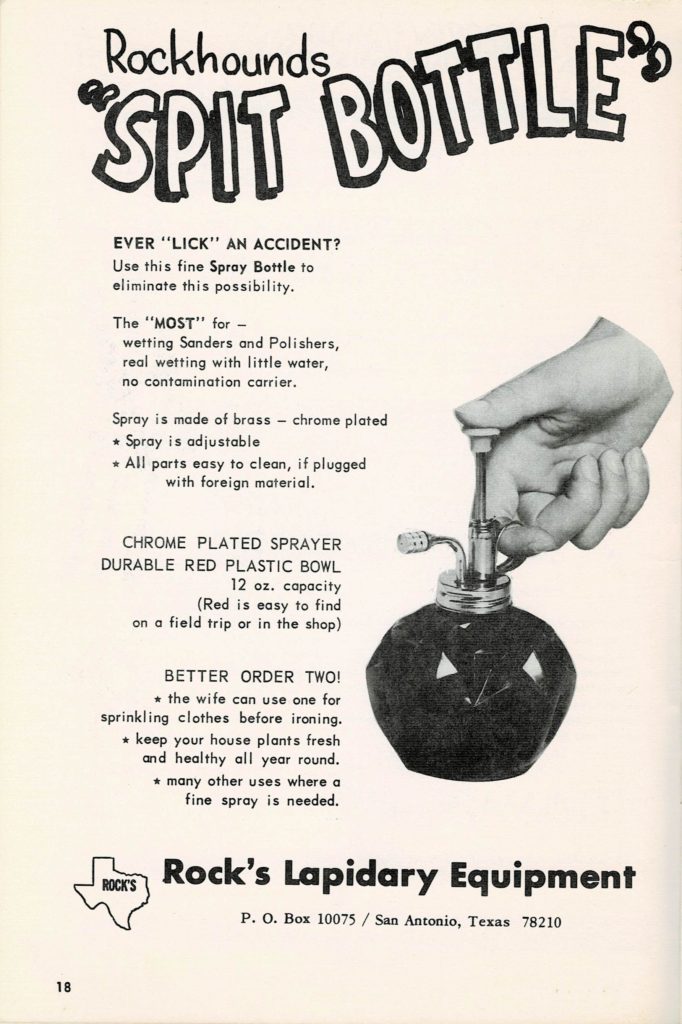 Correspondingly, Rockhound's Spit Bottle "Better Order Two!" "The Wife Can Use One"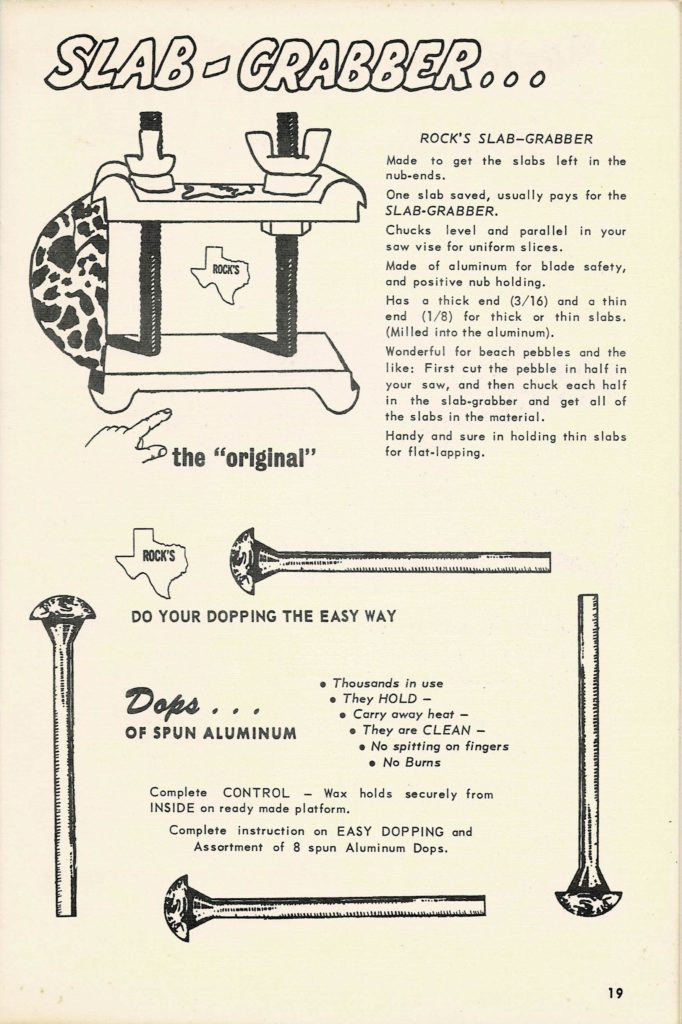 Not to mention, Slab Grabber and Spun Aluminum Dopping Sticks for holding your stones!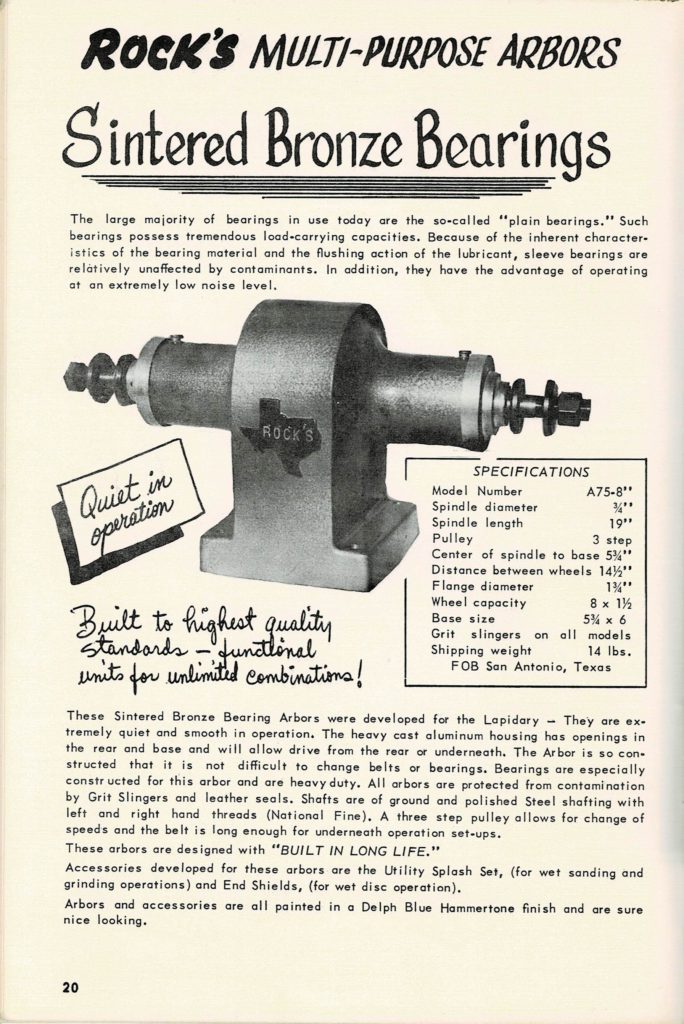 In addition, Arbors designed with "Build In Long Life"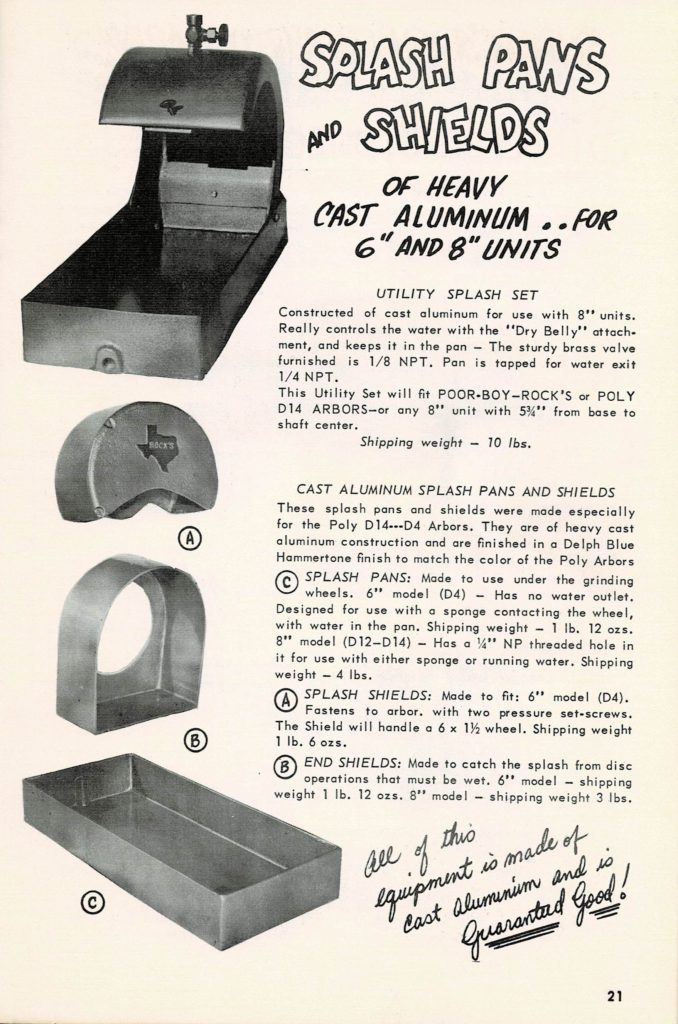 Moreover, Cast Aluminum and is Guaranteed Good!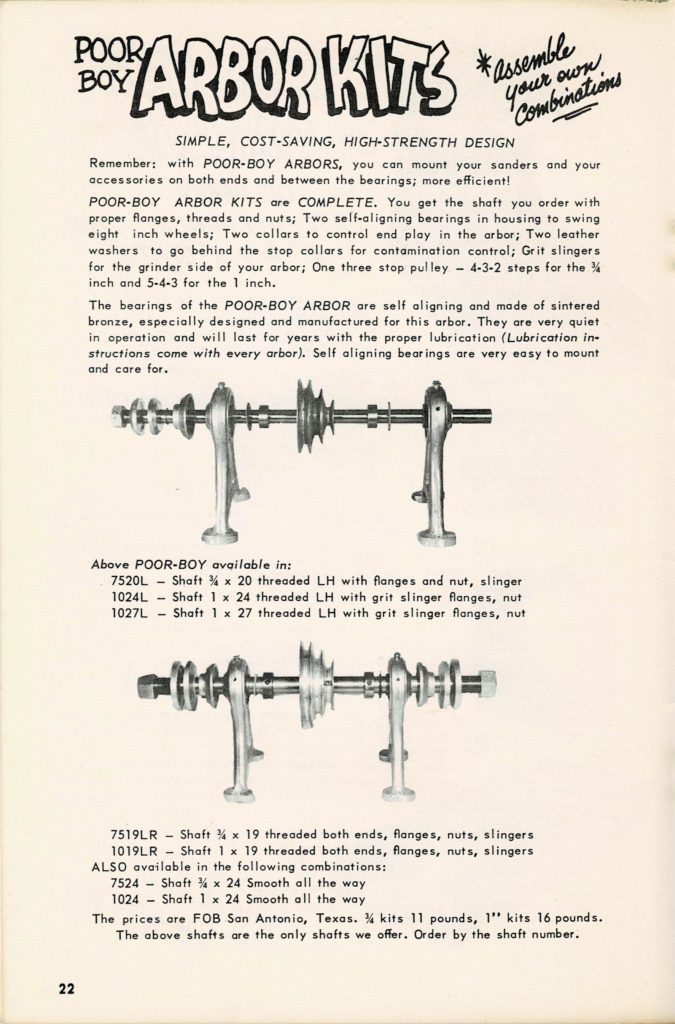 Poor Boy Arbor Kits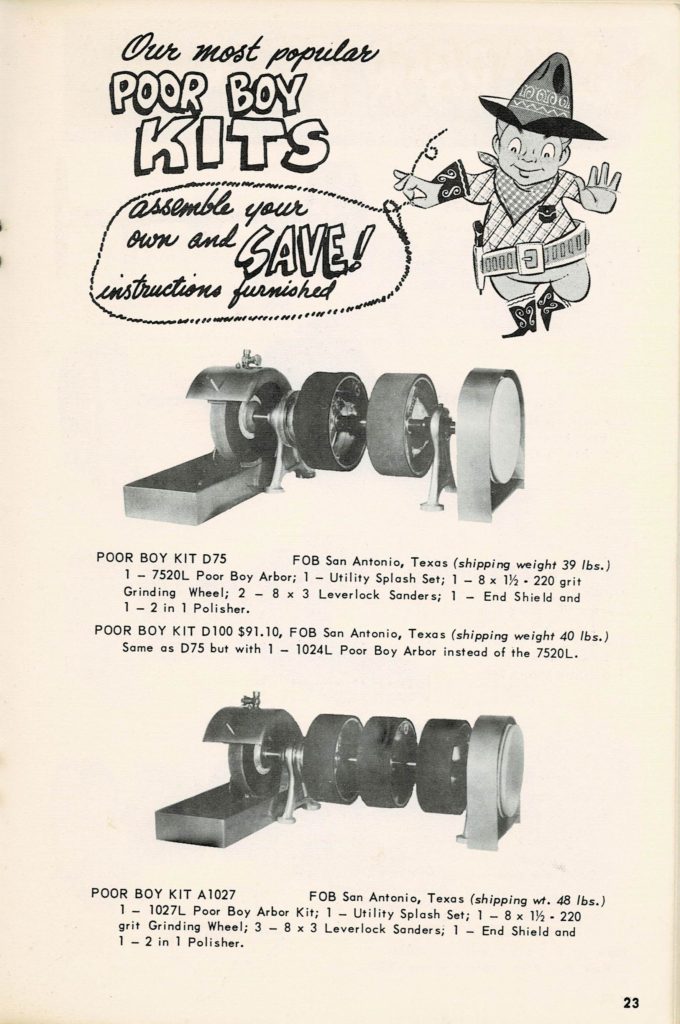 Assemble Your Own and Save! (Instructions furnished)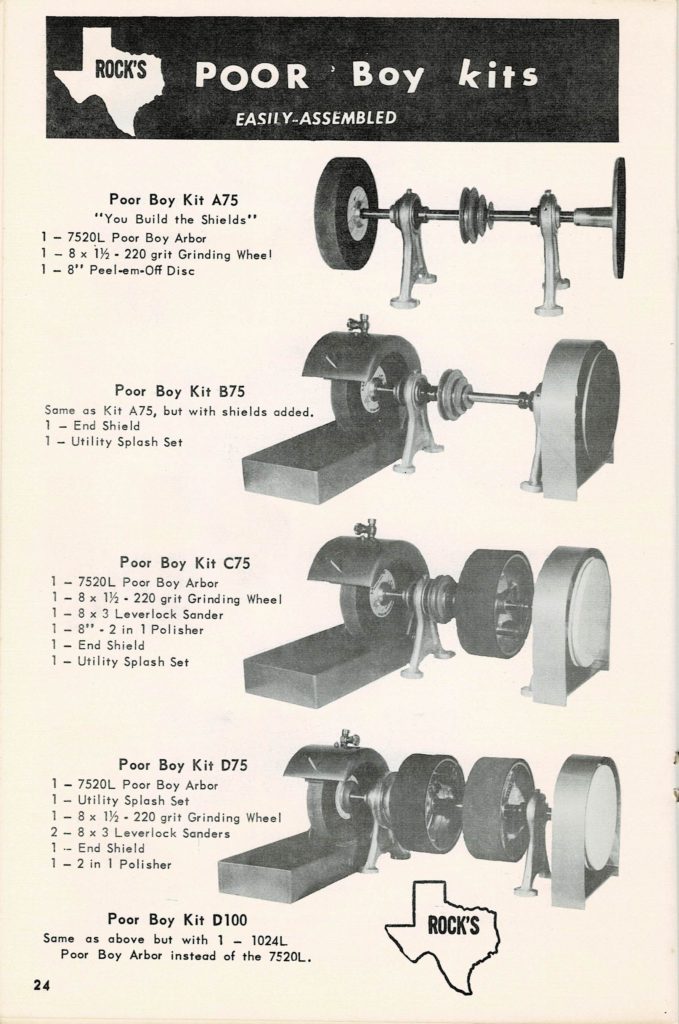 Easily assembled Poor Boy Kits (You build the shields)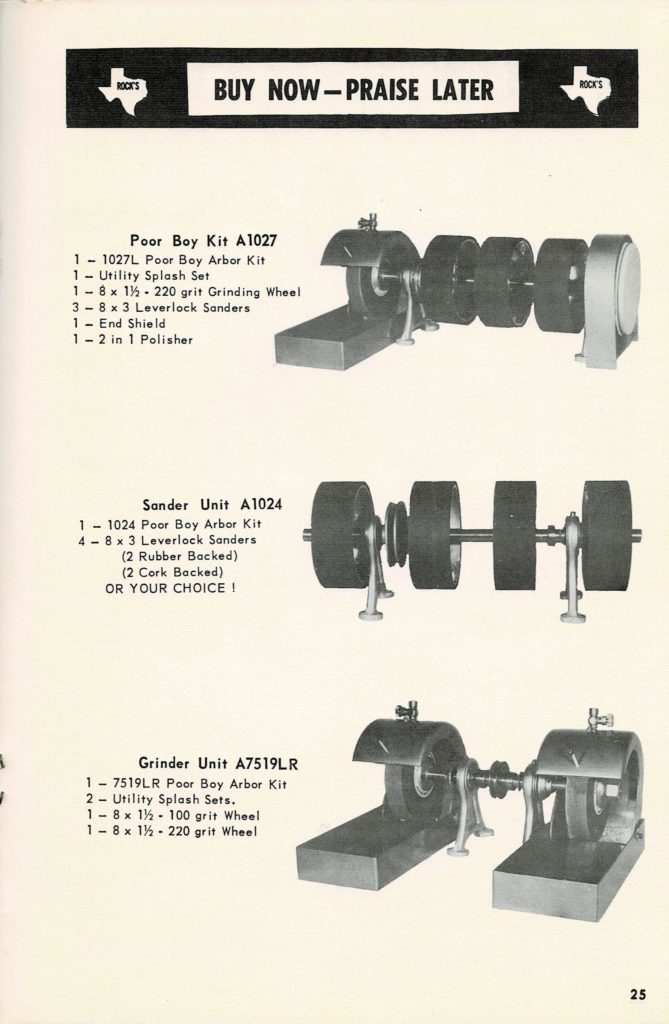 Buy Now – Praise Later!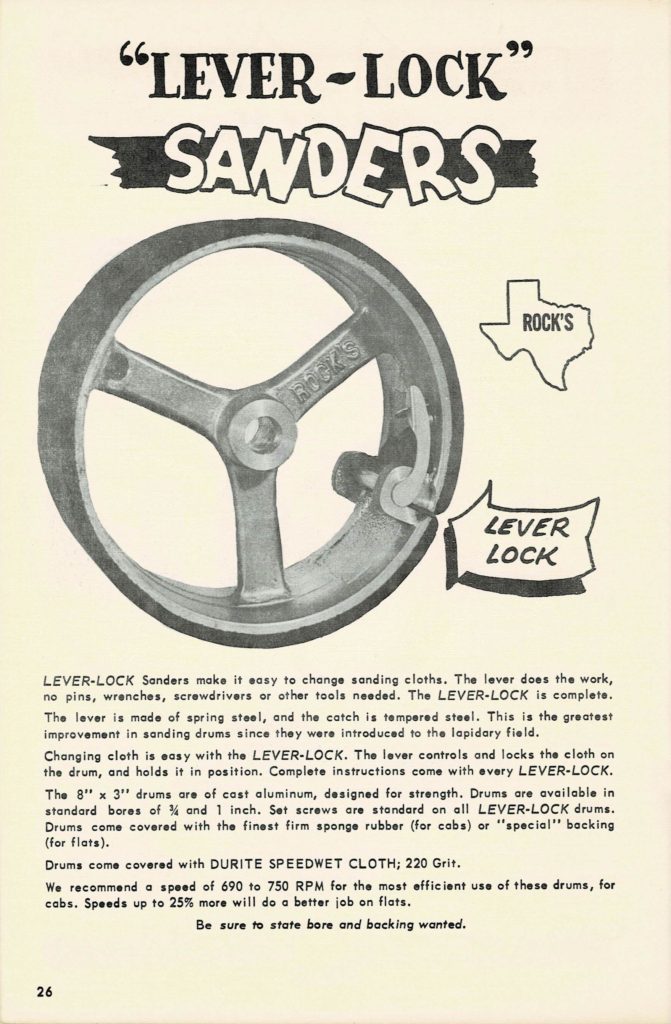 New Lever Lock Sanders!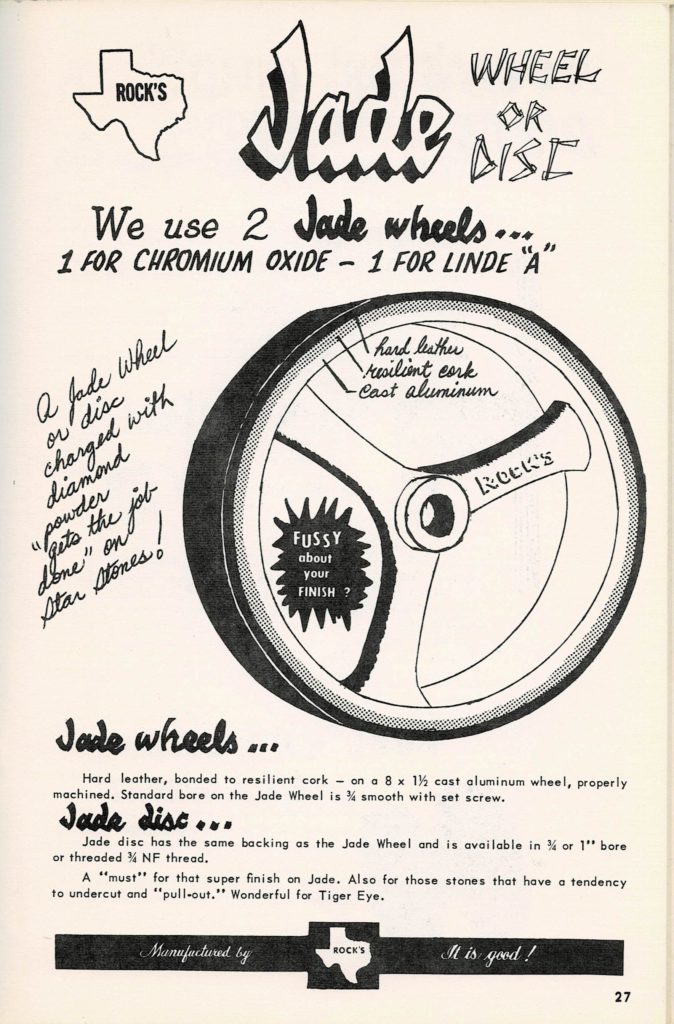 "Gets the job done" on Star Stones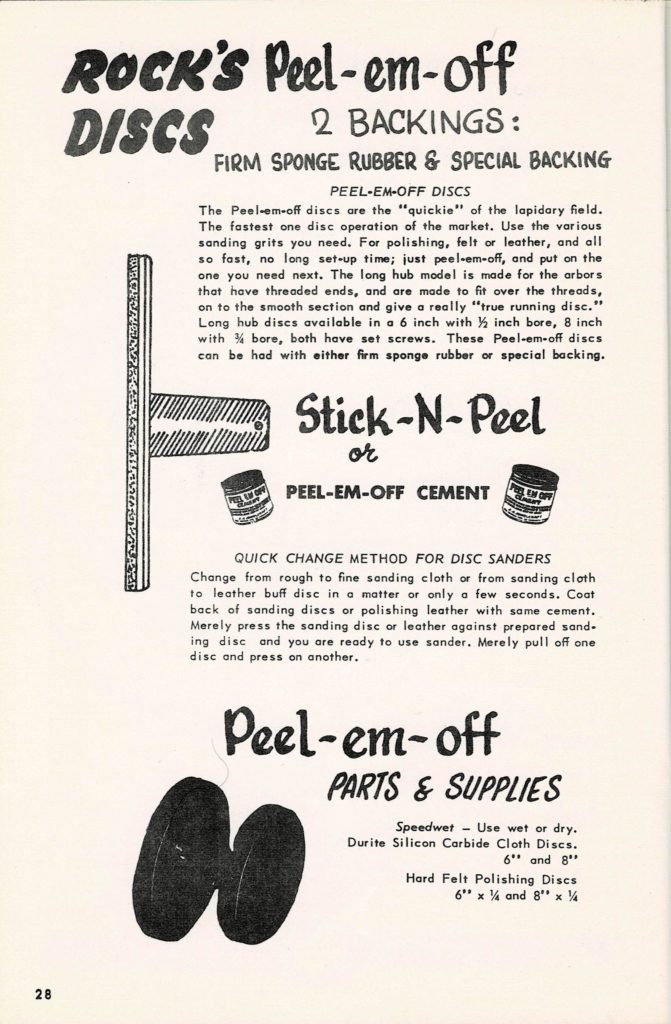 Peel-em-off and Stick-N-Peel. Your choice!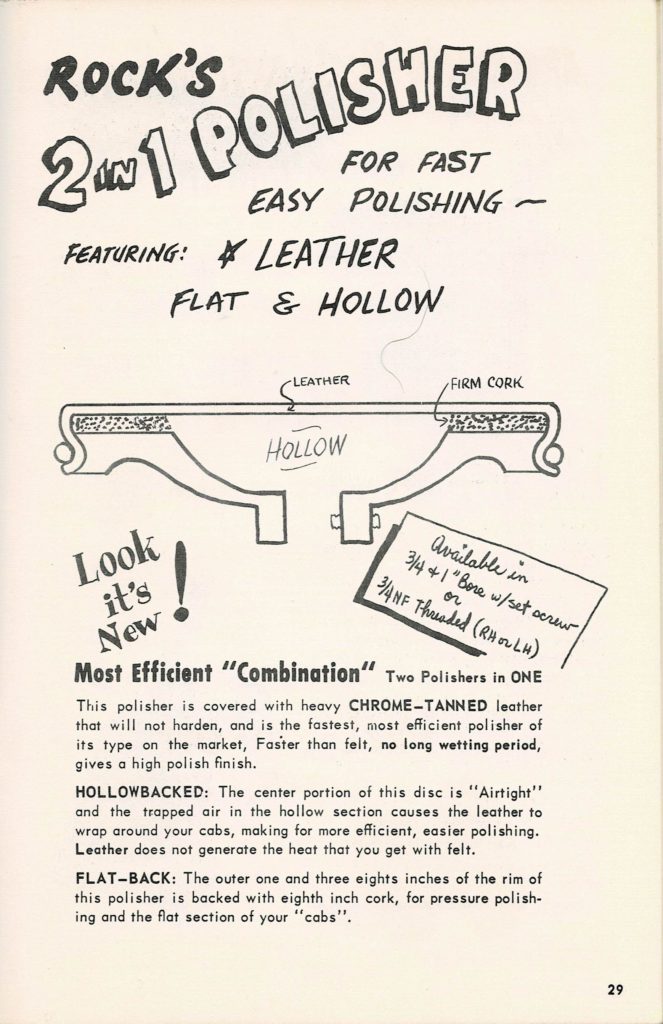 2-in-1 Polisher featuring Leather!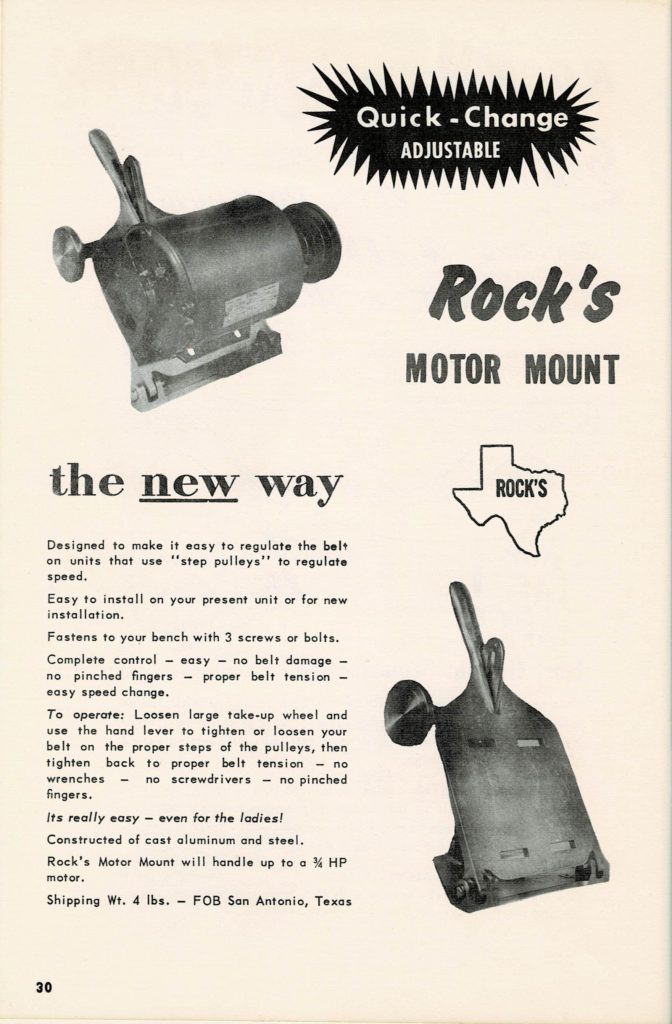 "Its really easy – even for the ladies with no pinched fingers".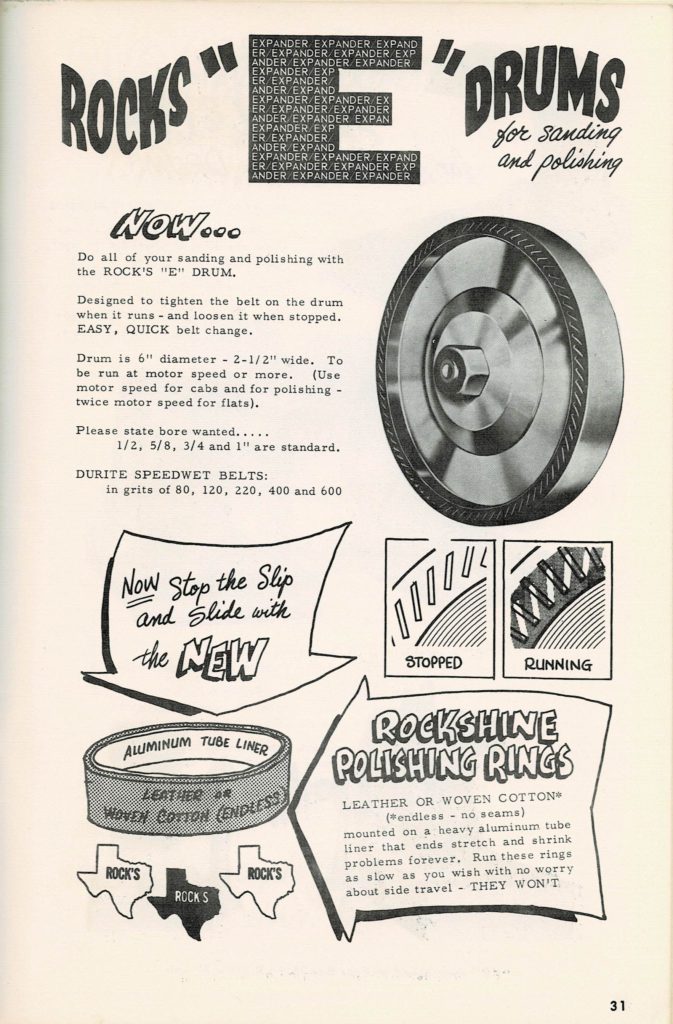 "Stop the Slip and Slide"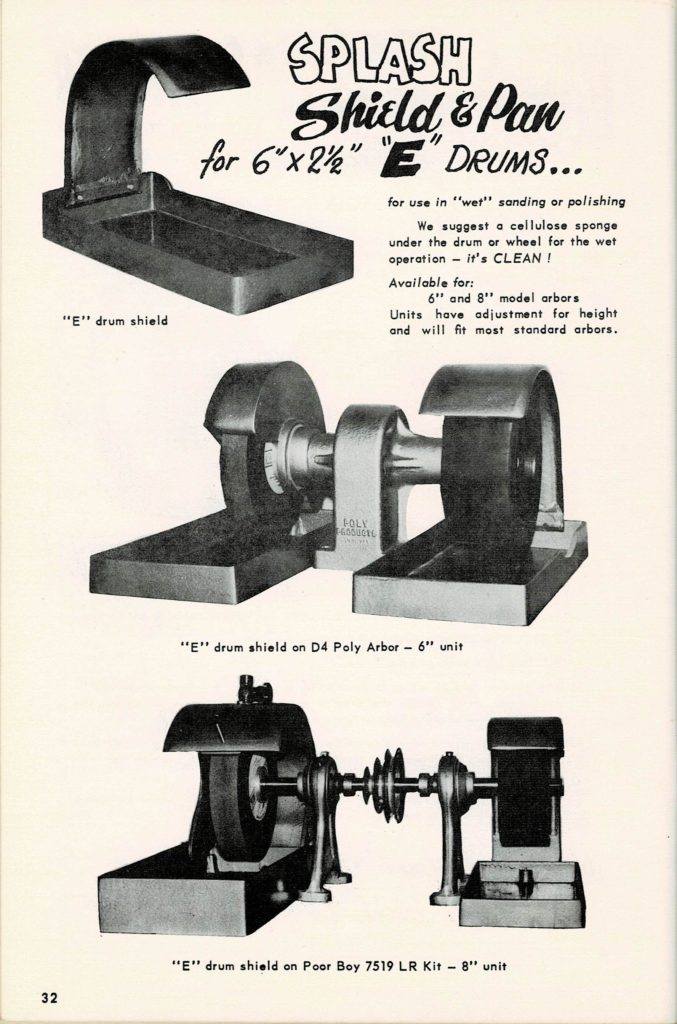 Splash Shield and Pan, Cellulose sponge recommended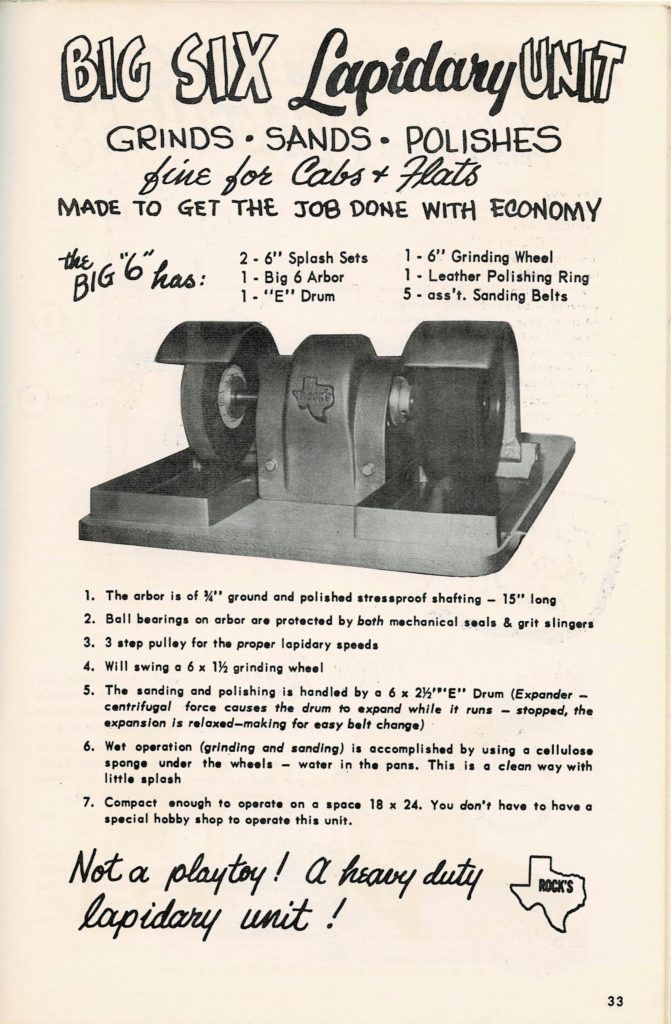 Furthermore,"Not a playtoy! A heavy duty lapidary unit!"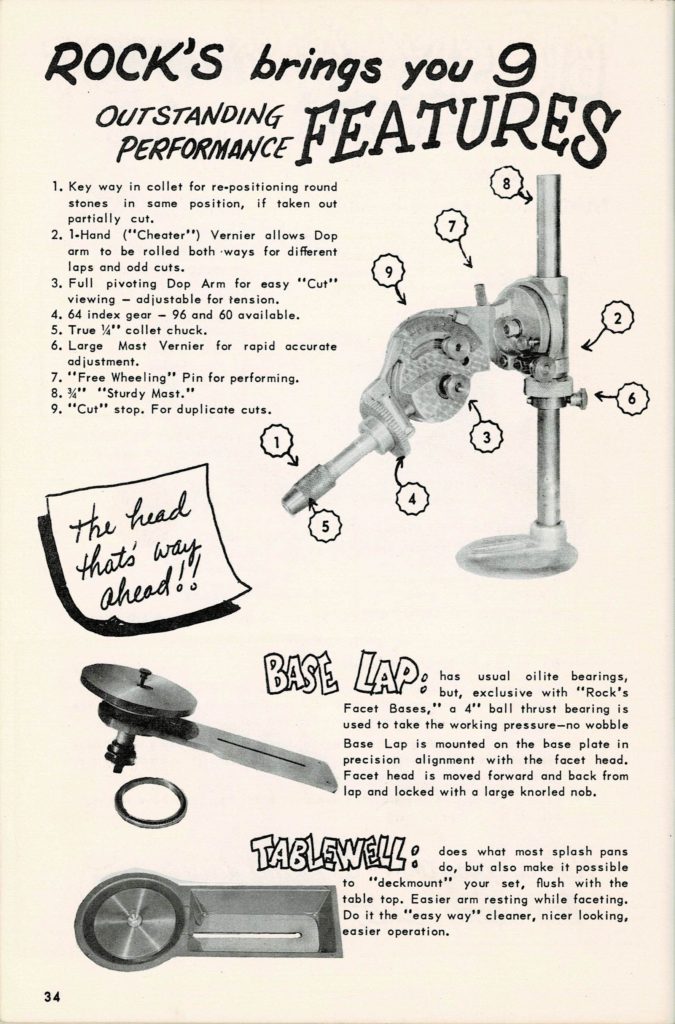 "The Head thats' way Ahead!"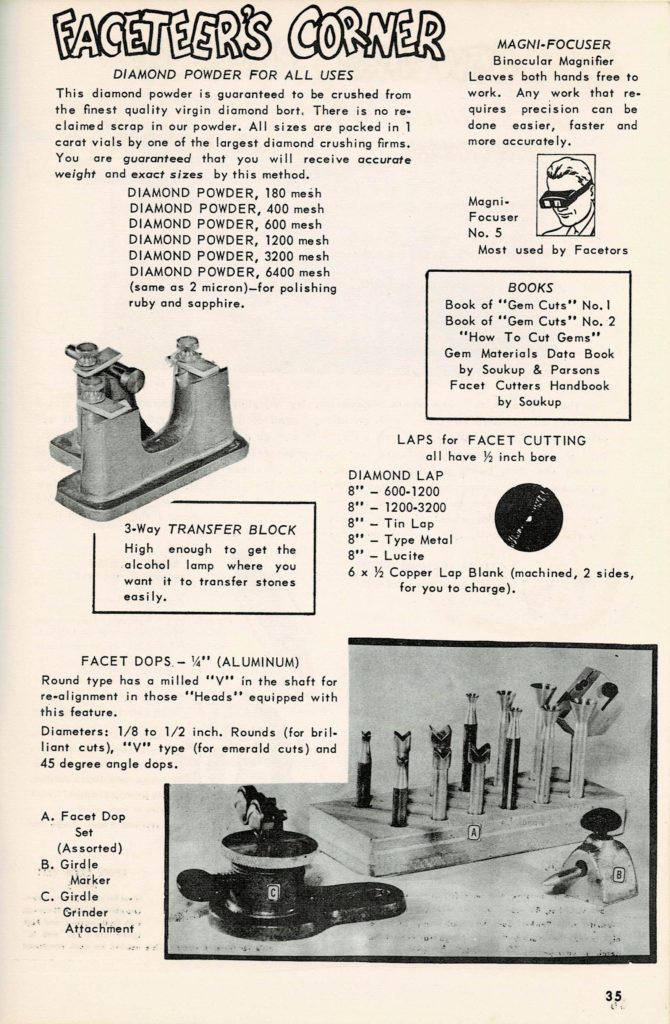 Faceteer's Corner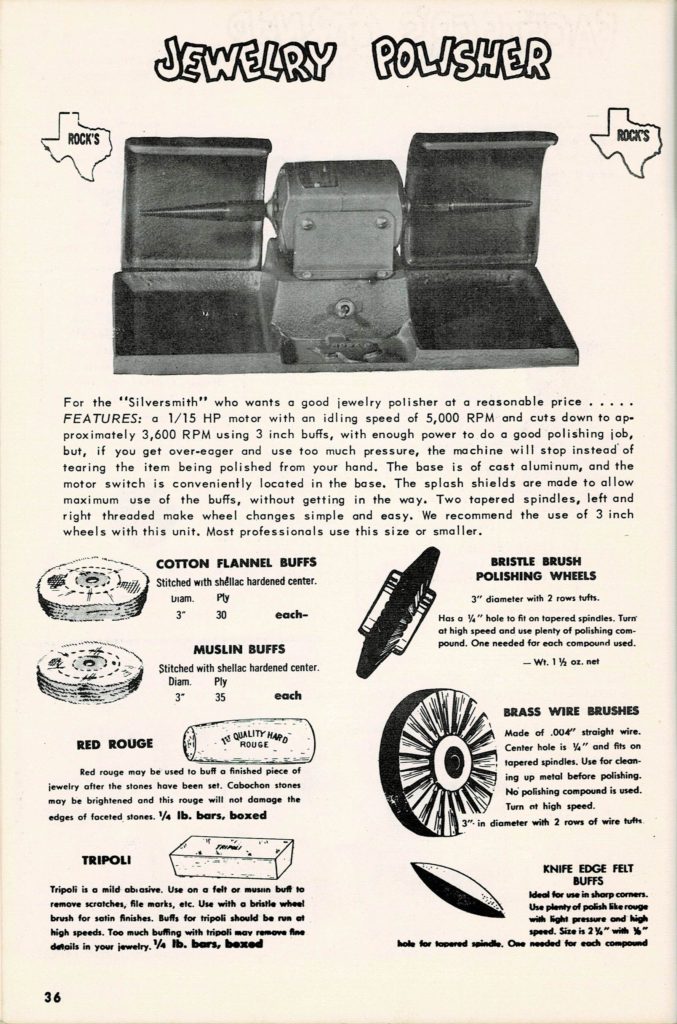 Also, Bristle Brush Polishing Wheels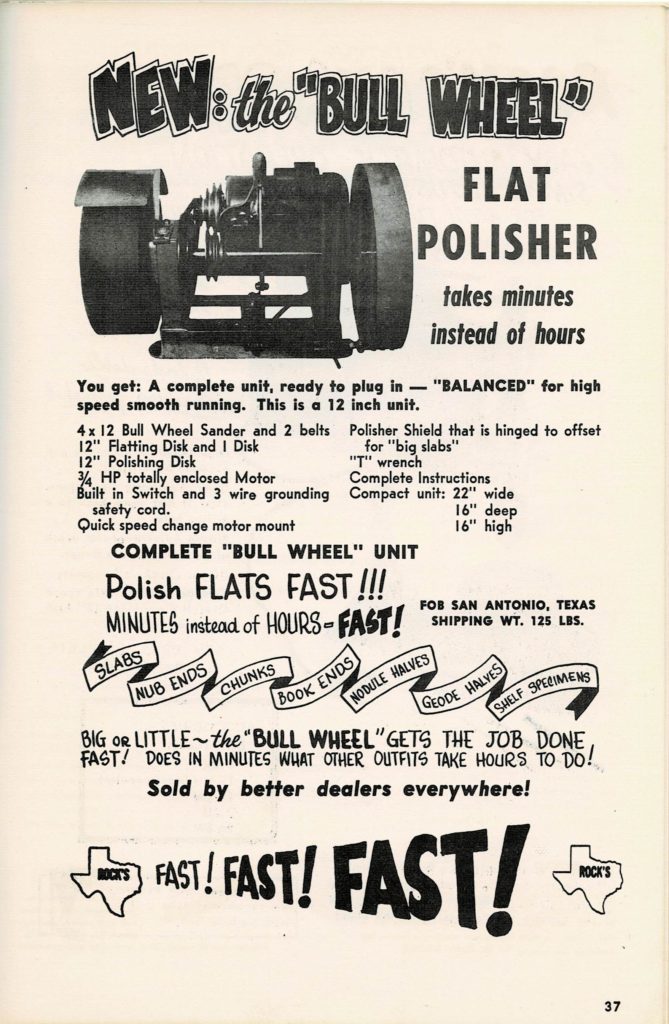 Uniquely, "Minutes instead of hours. Sold by better dealers everywhere!"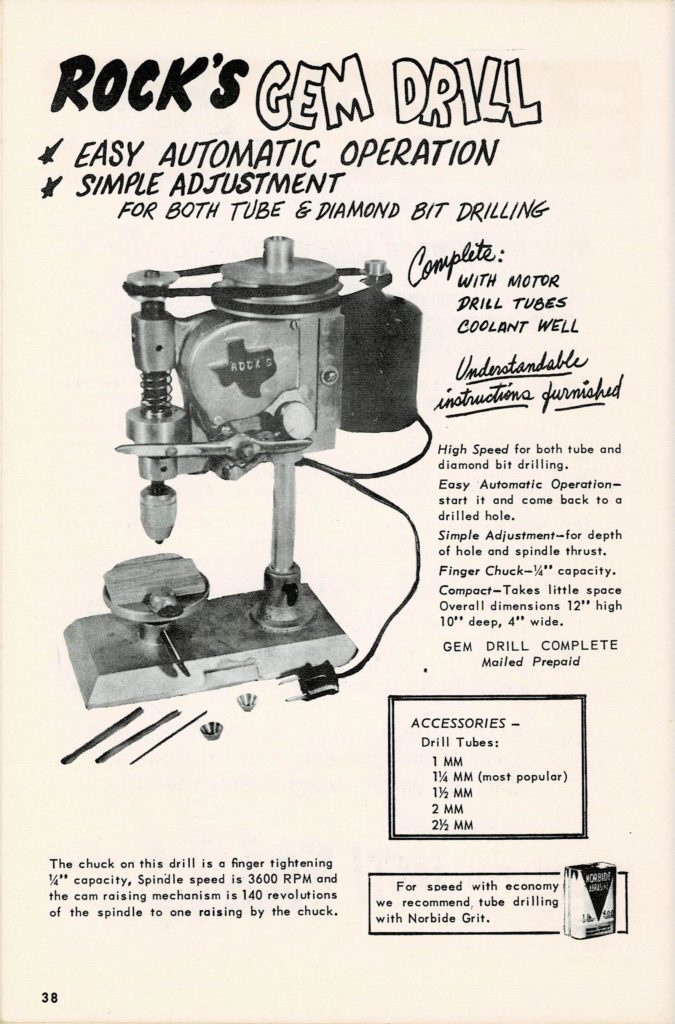 Notably, "Understandable Instructions Furnished"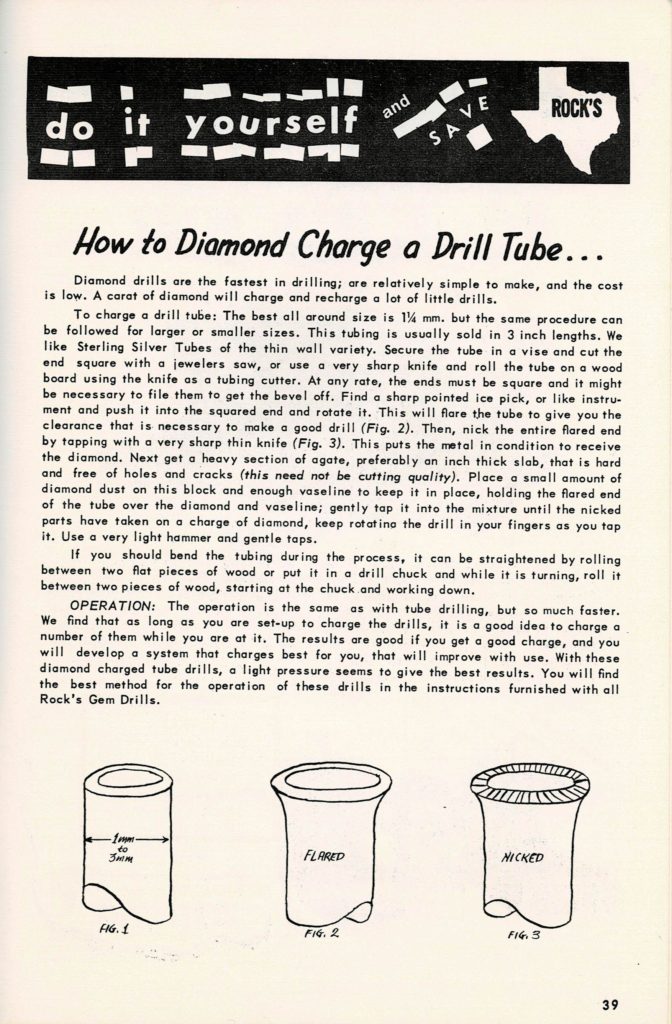 "Do It Yourself and Save Rock's"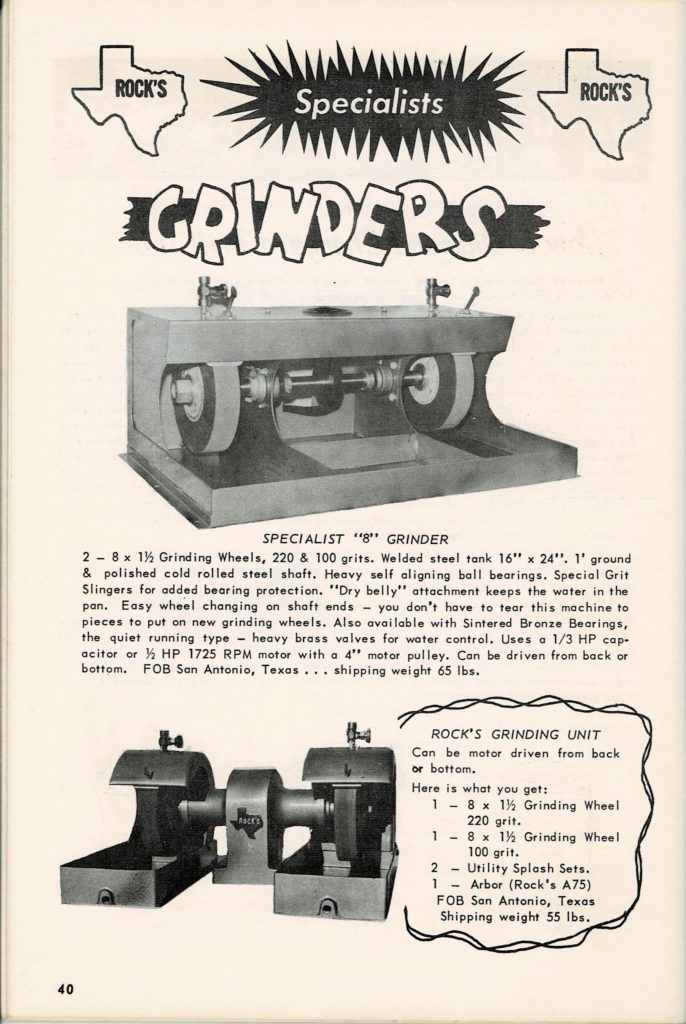 Most importantly, "You don't have to tear this machine to pieces to put on new grinding wheels"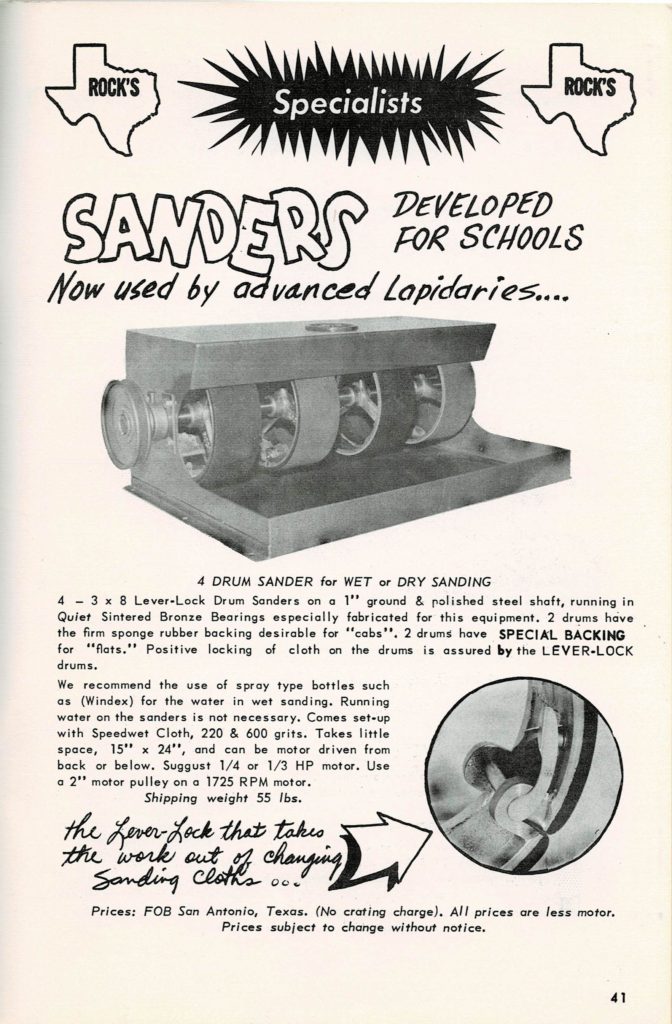 Developed for Schools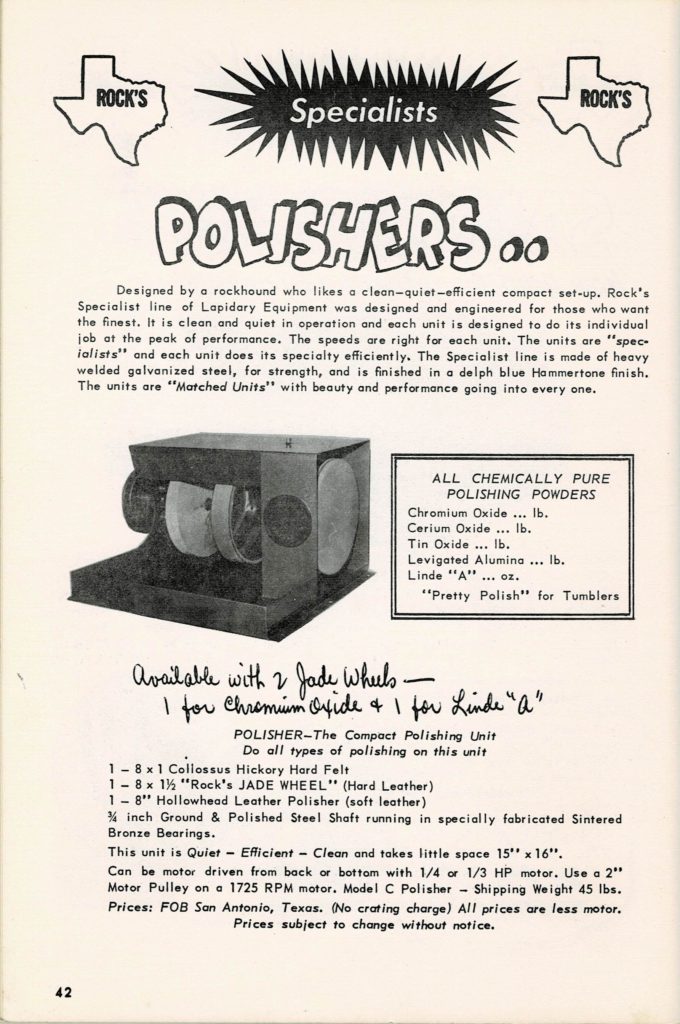 Most notably, designed by a rockhound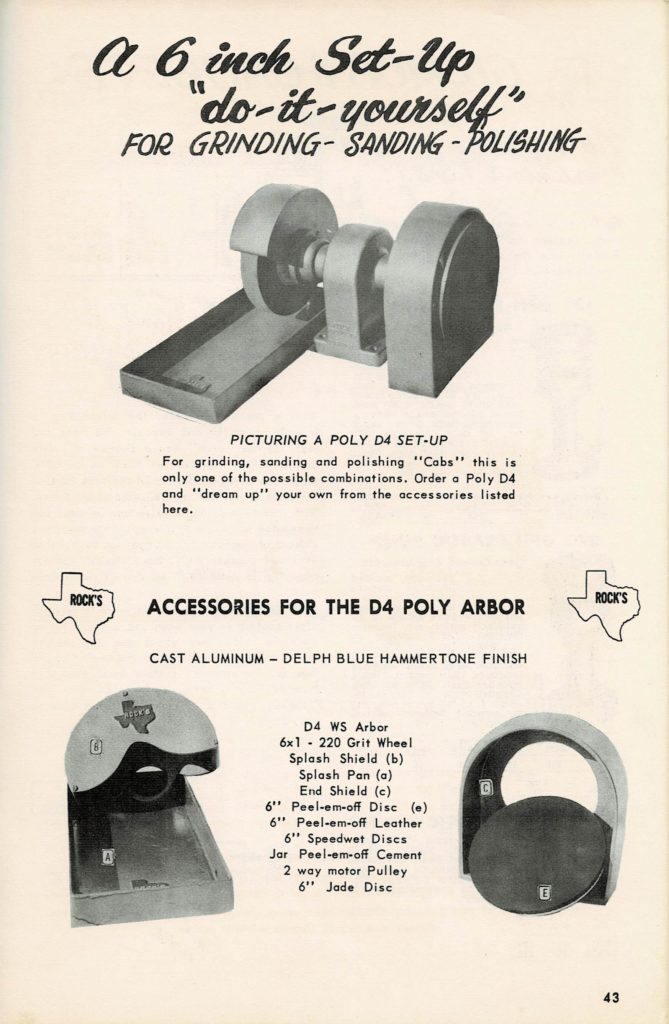 Additionally, Rock's famous Delph Blue Hammertone Finish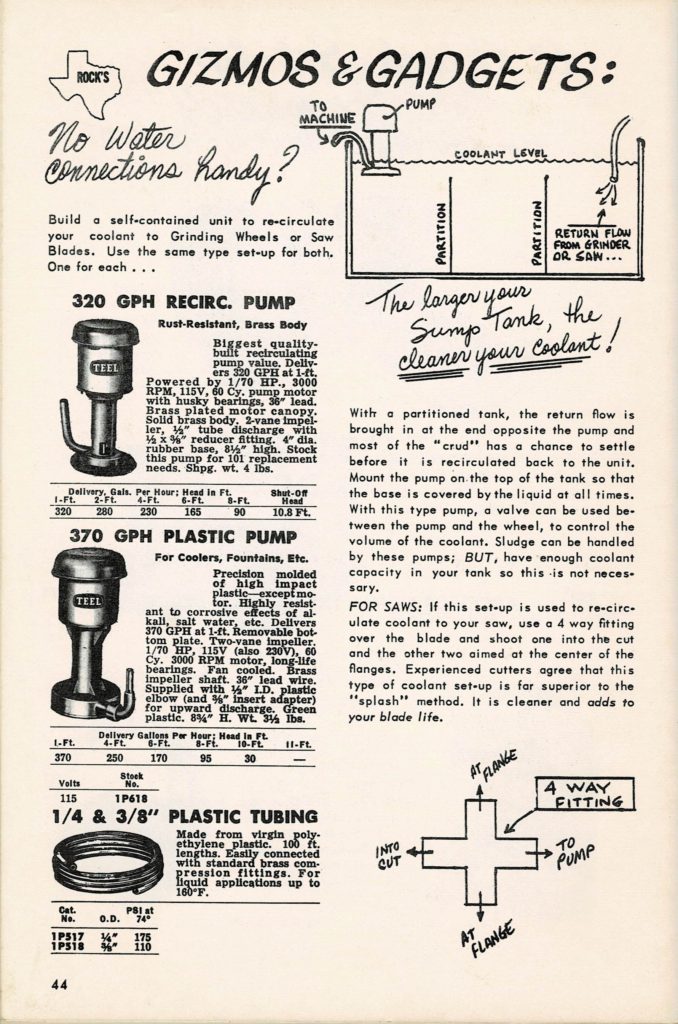 Of course, everyone needs Gizmos and Gadgets!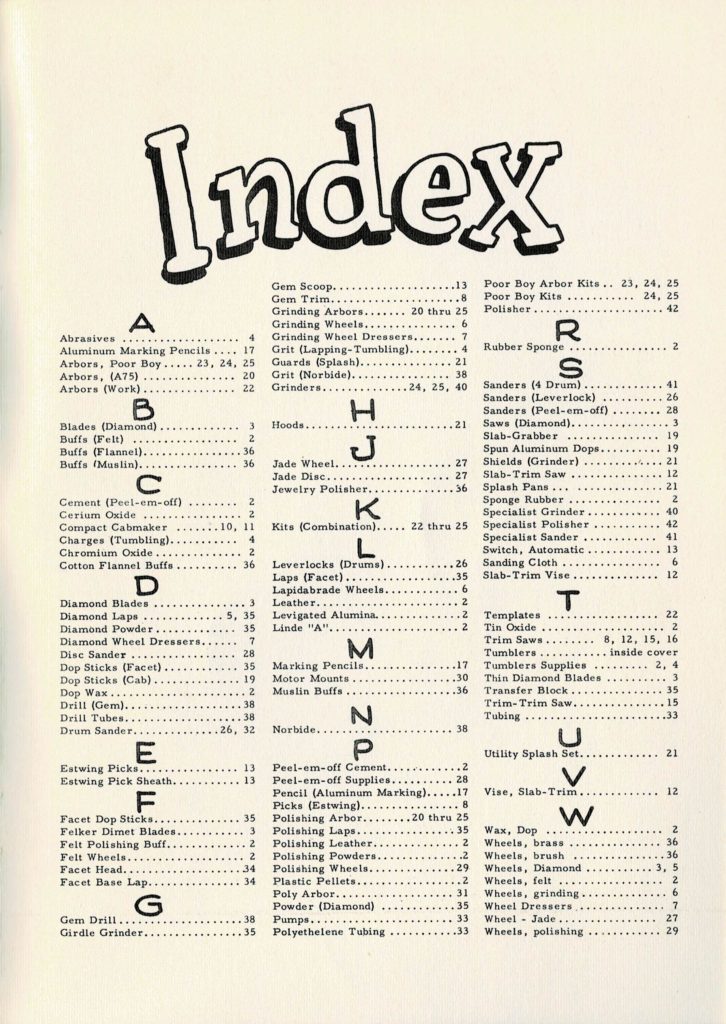 Finally, Rock's Index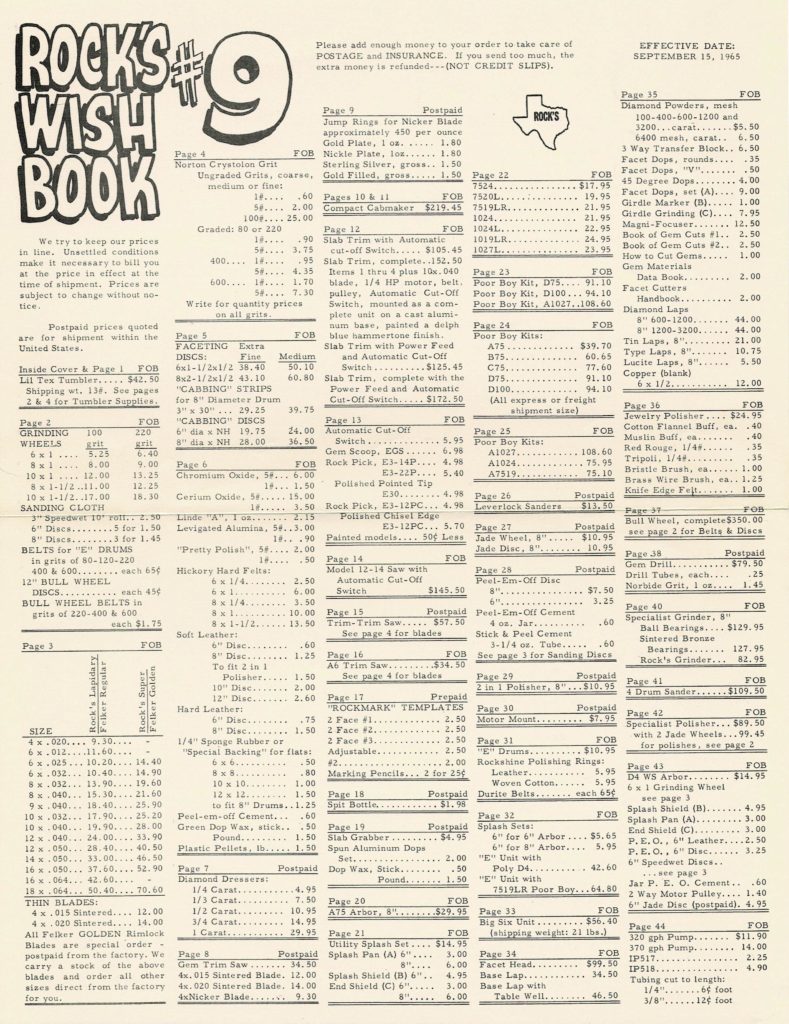 In conclusion, I hope you enjoy this rare complete scan of a 1965 Rock's Lapidary Catalog. Most interestingly, this catalog is complete with clever hand drawn graphics, and eye catching slogans.  Of course, a company bias commentary on the accompanying products!
Most notably, the last section, titled "Gizmos and Gadgets" indicates a true sense of humor from this small Texas manufacturing company.
Consequently, no doubt that you may occasionally stumble across a "Rock's" lapidary machine in your travels. Most importantly, like all the vintage lapidary machines of the 1960's and 1970's, they are built with pride to last. Most interesting, this company would make easily rust prone parts with non-rust aluminum. In conclusion, you can obtain replacement parts without having to buy a whole new machine, in opposition to today's "product obsolescence" practice.
Finally, this fine catalog originally sells for 50 cents, but is FREE to view and reference for all Tucson Lapidary website viewers!
Tucson Lapidary 1990 -2023 © Schannep Ventures L.L.C. All Rights Reserved