In this case, here is a rare and complete copy of Highland Park Lapidary Equipment Gem Cutting Equipment. Also, it offers helpful hints for your hobby from 1969.
First of all, this vintage catalog demonstrates the basic process of forming a cabochon. Secondly, this catalog features slab saws and trim saws available at the time. Furthermore, it further features arbors.
Most interestingly, this catalog shows many different combination machines that include both polishing wheels and saw units. Consequently, Faceting Machines, Congo Wheels and Expandable drums close out the catalog contents.
Alternately, to view a 1970-71 catalog, please click HERE
⇒ Finally, click on any page for a magnified view . . . 

In conclusion,

I hope you find this information interesting and useful! It will take a little time to fully load…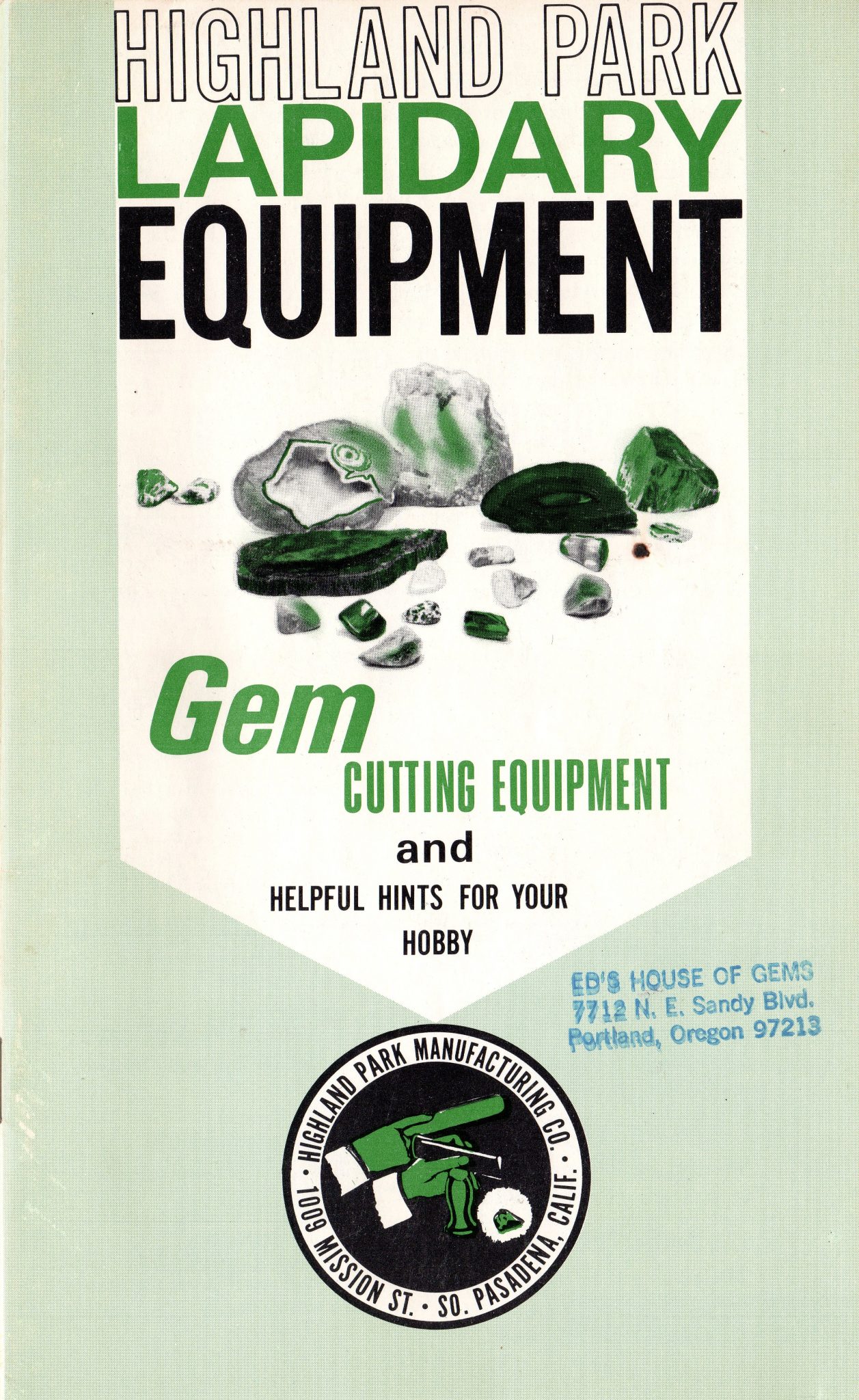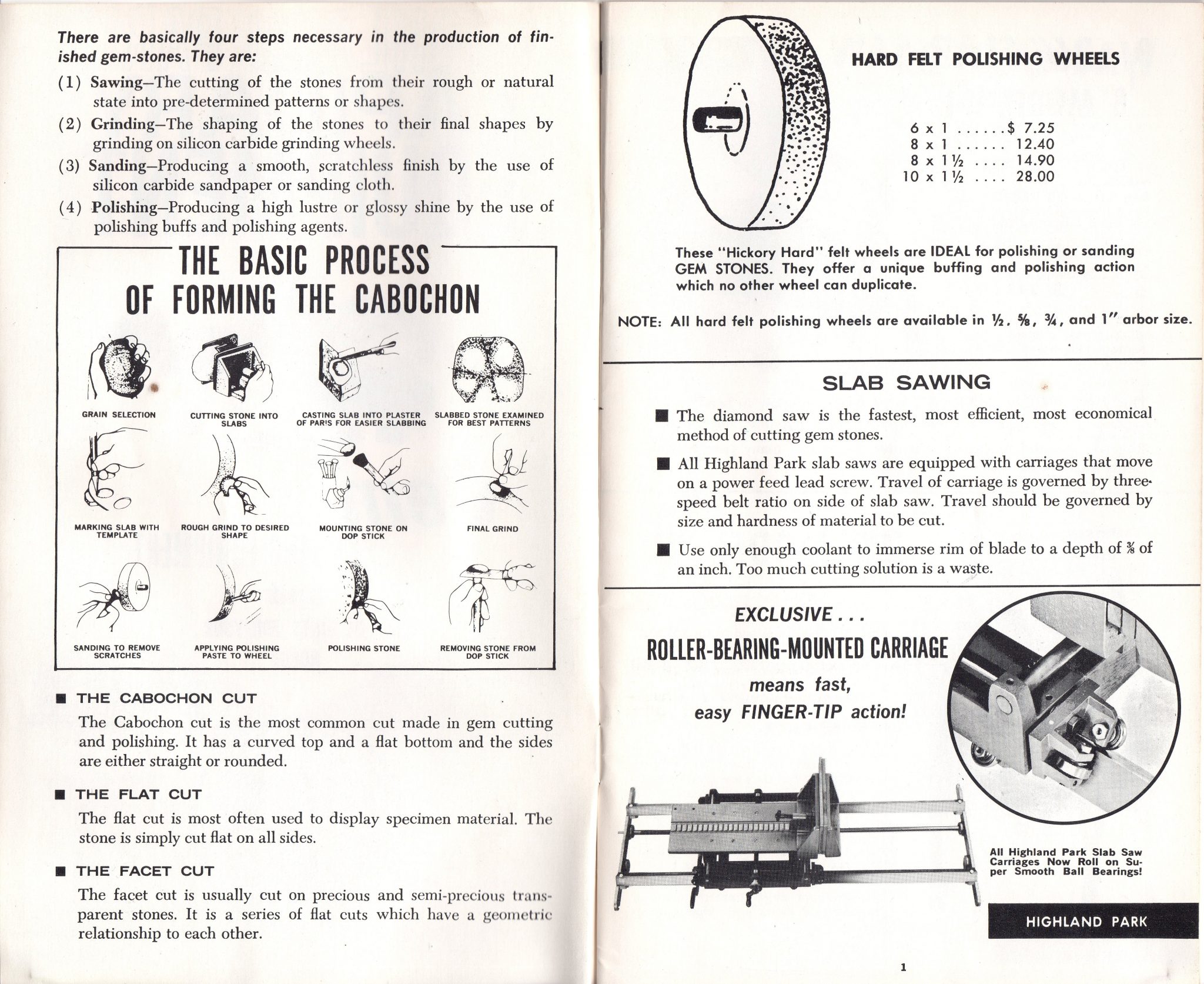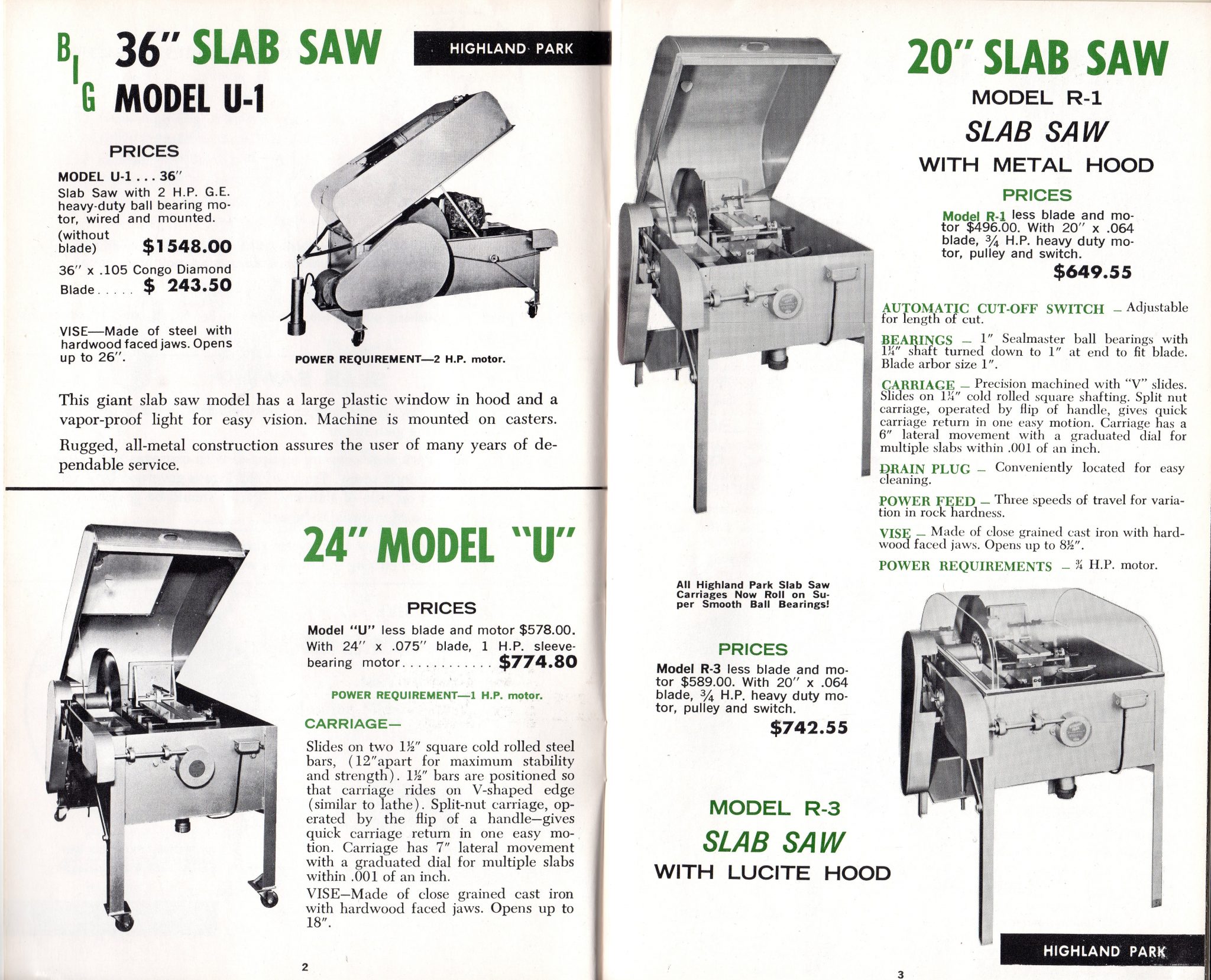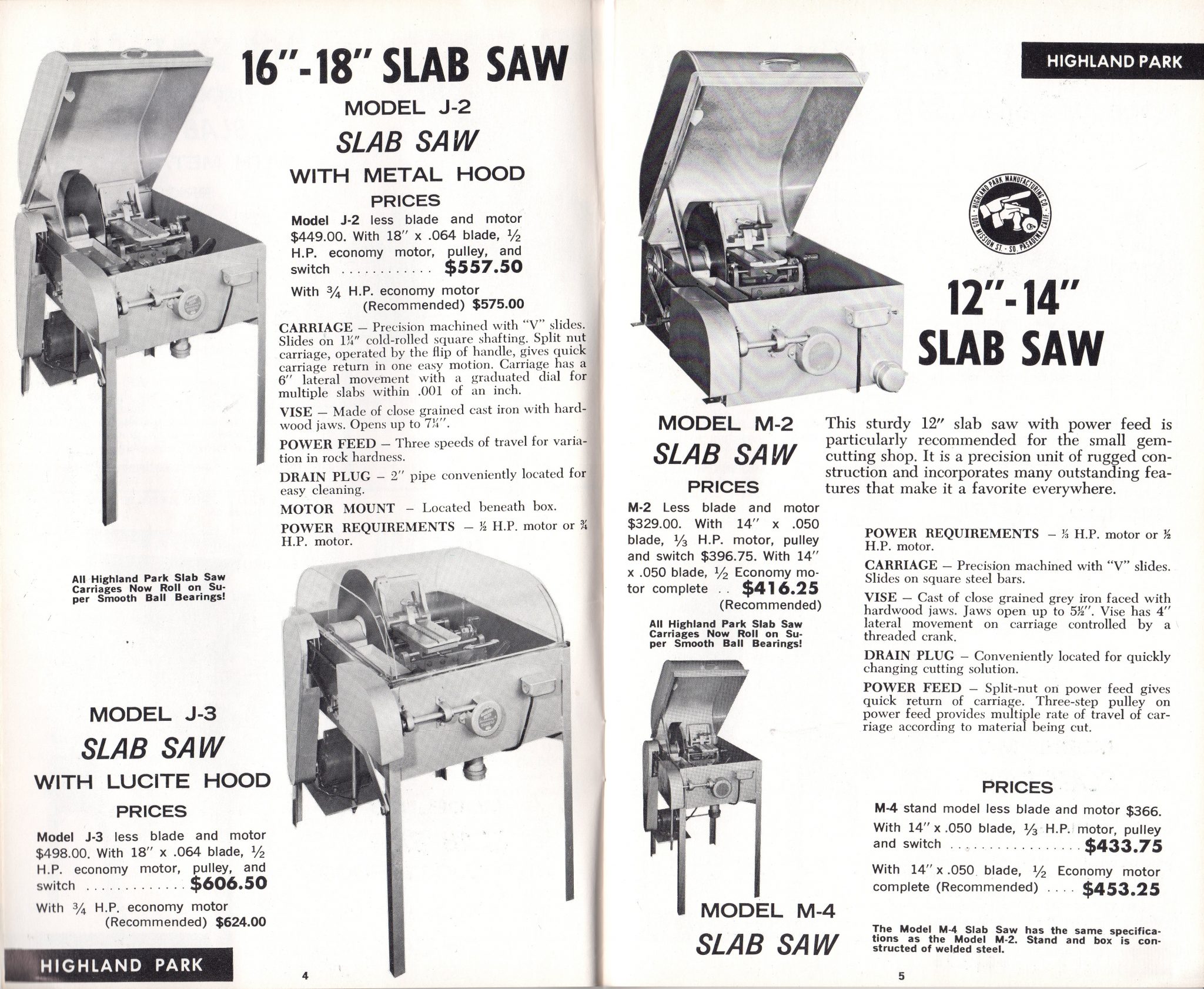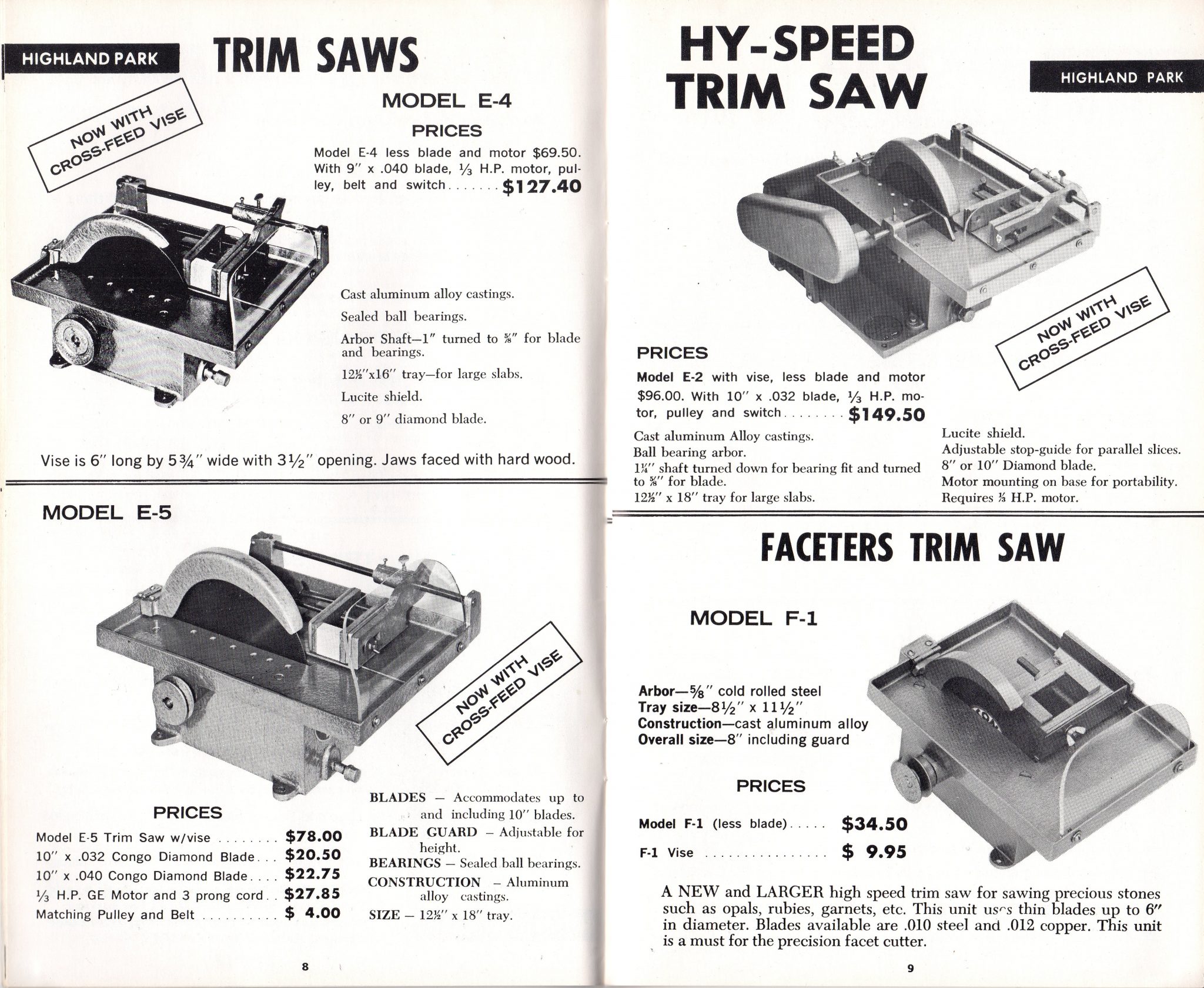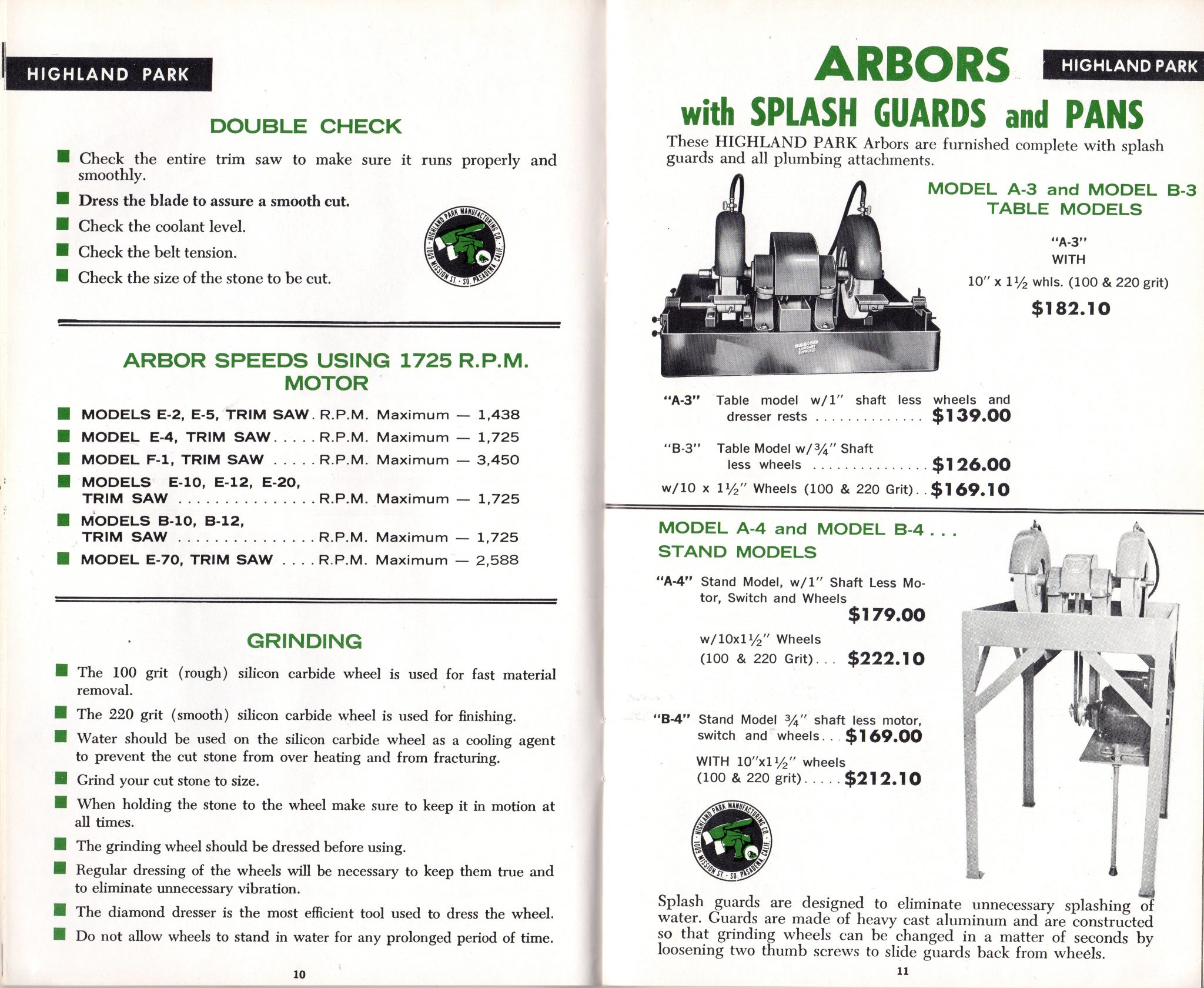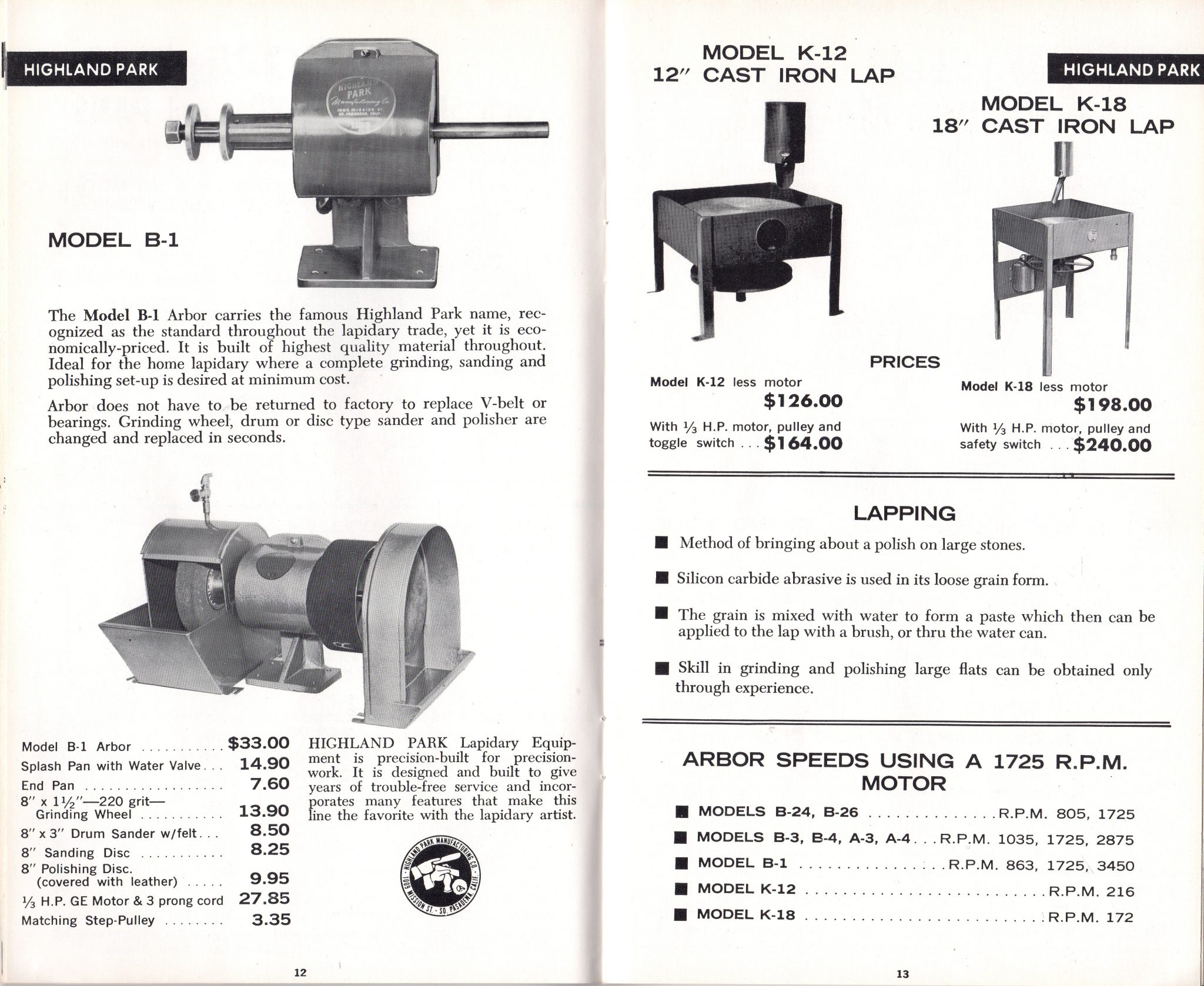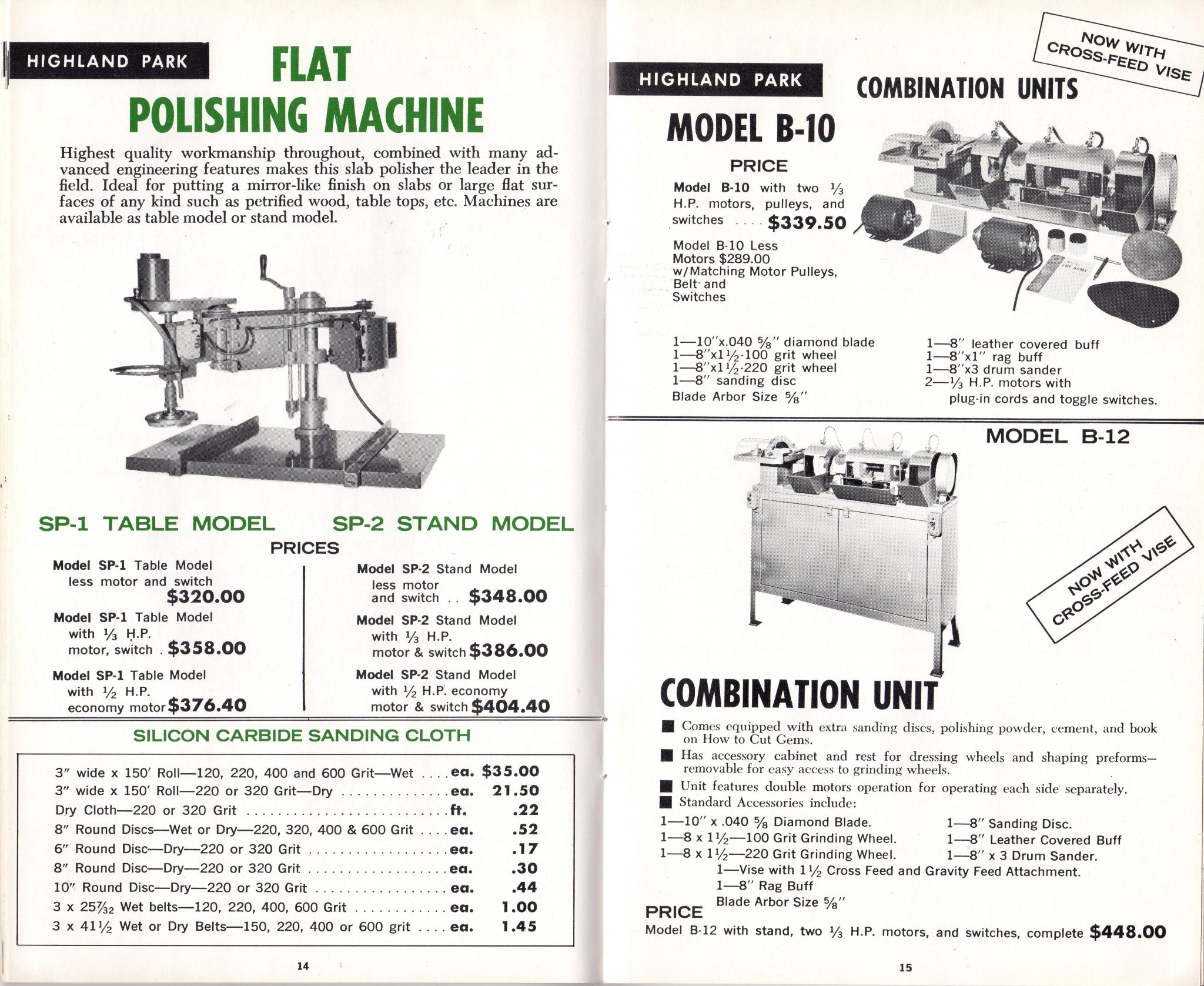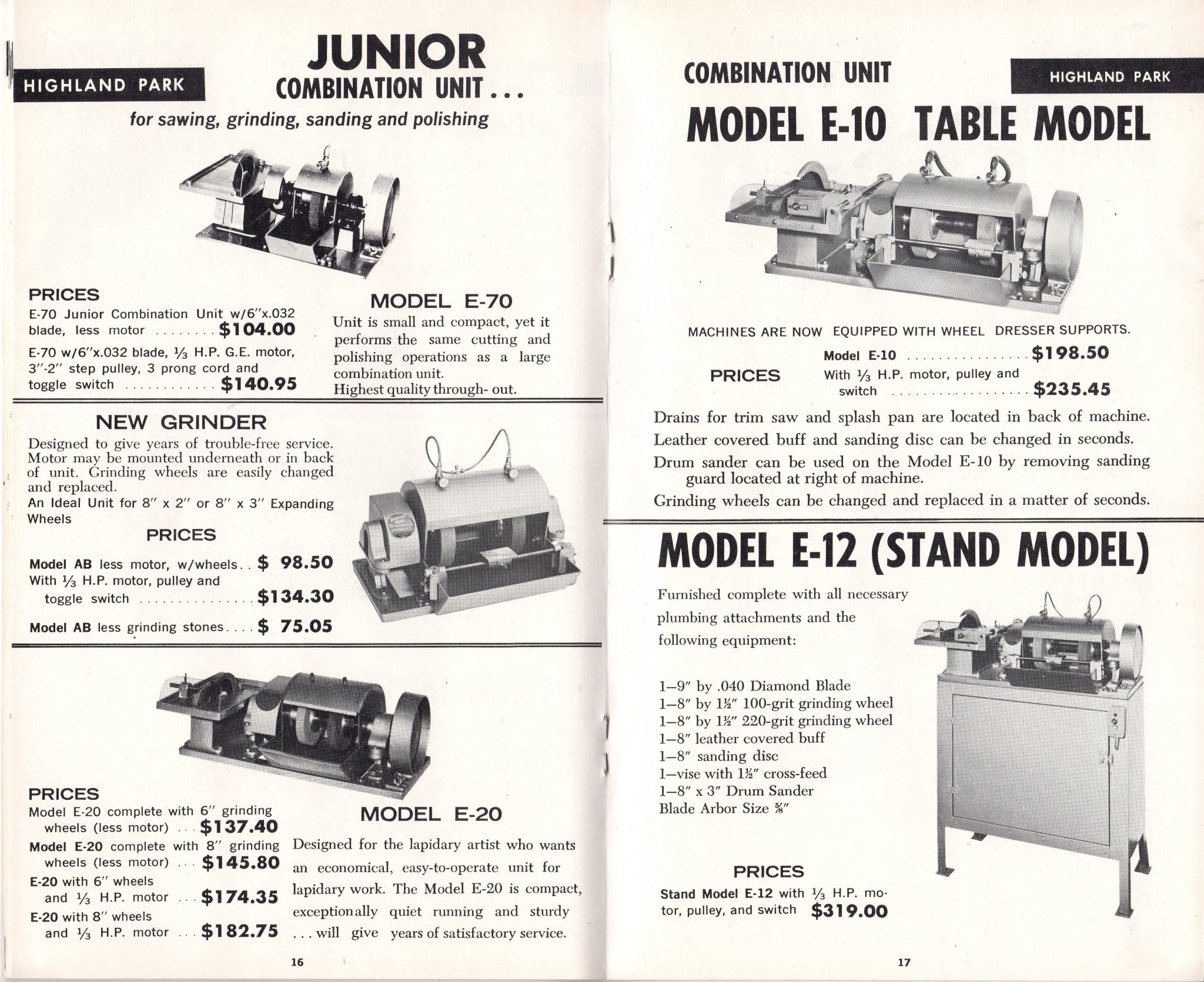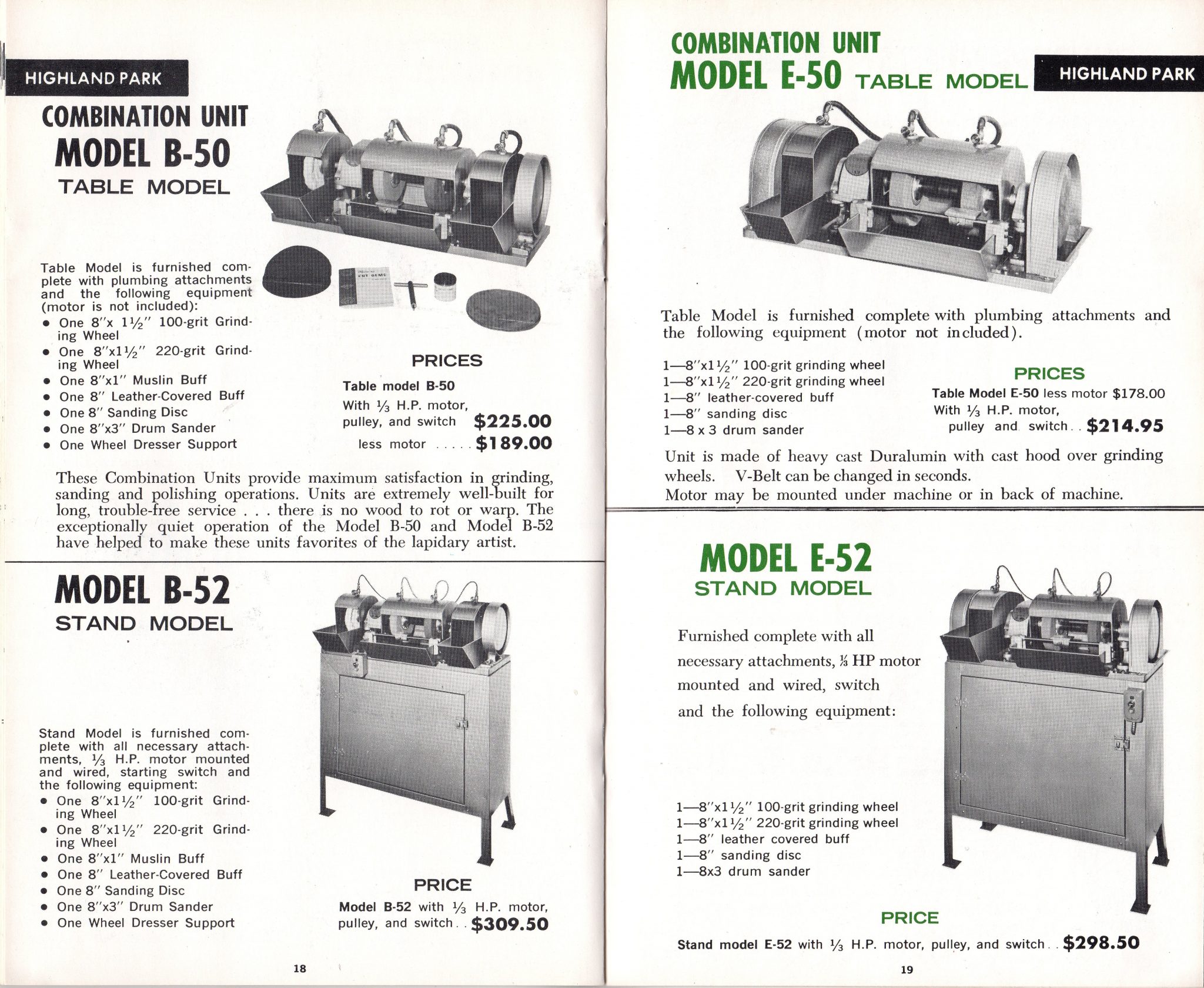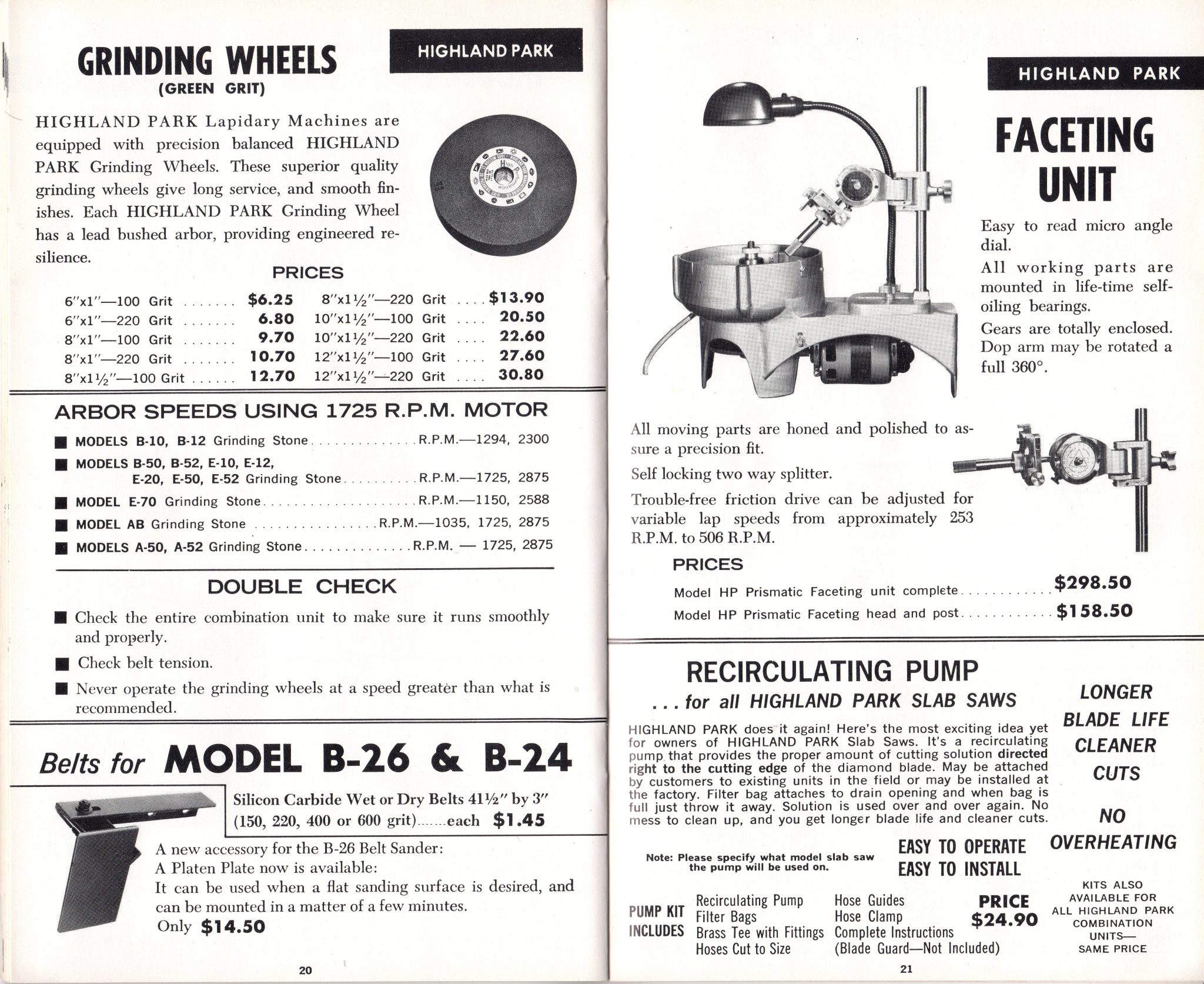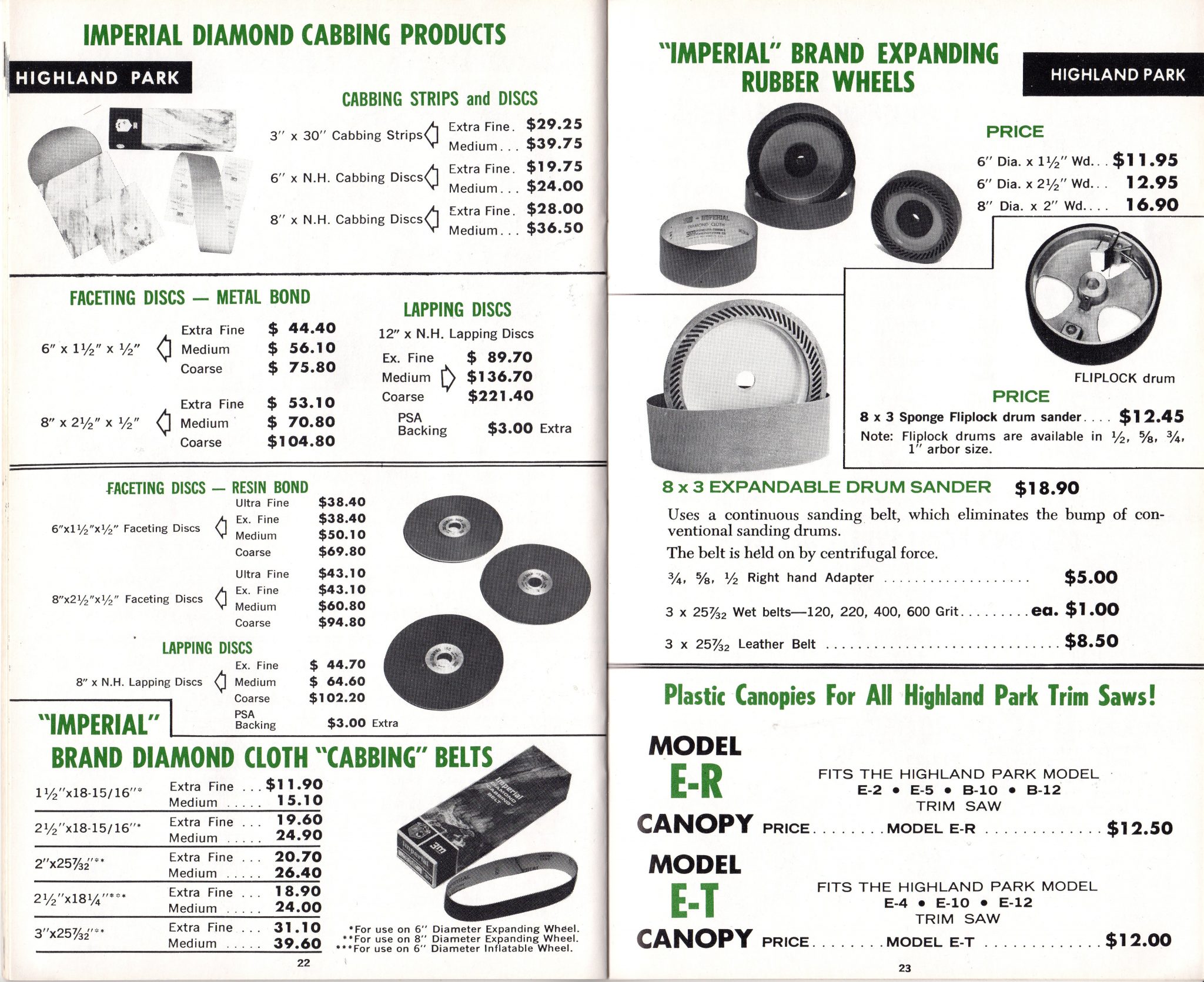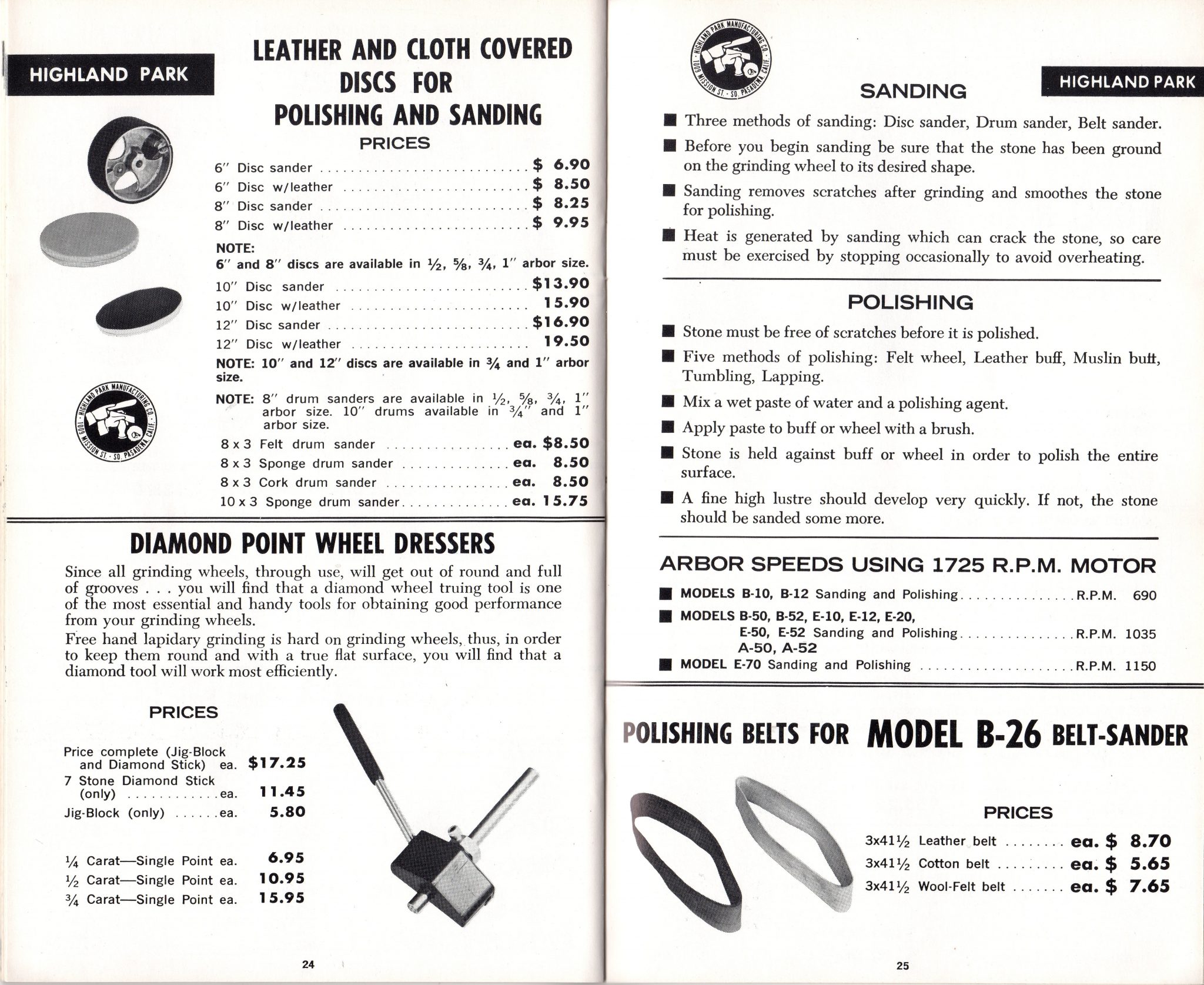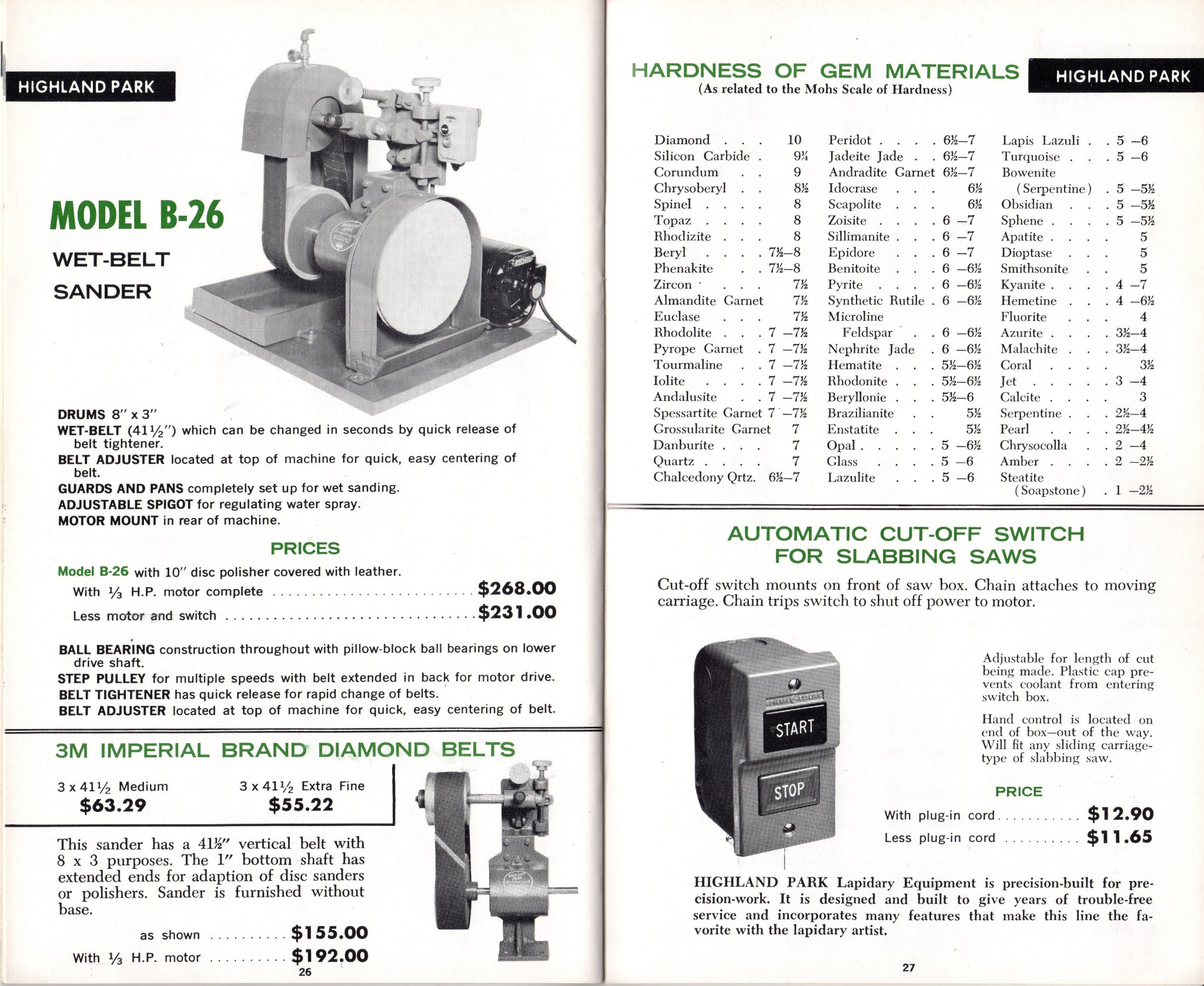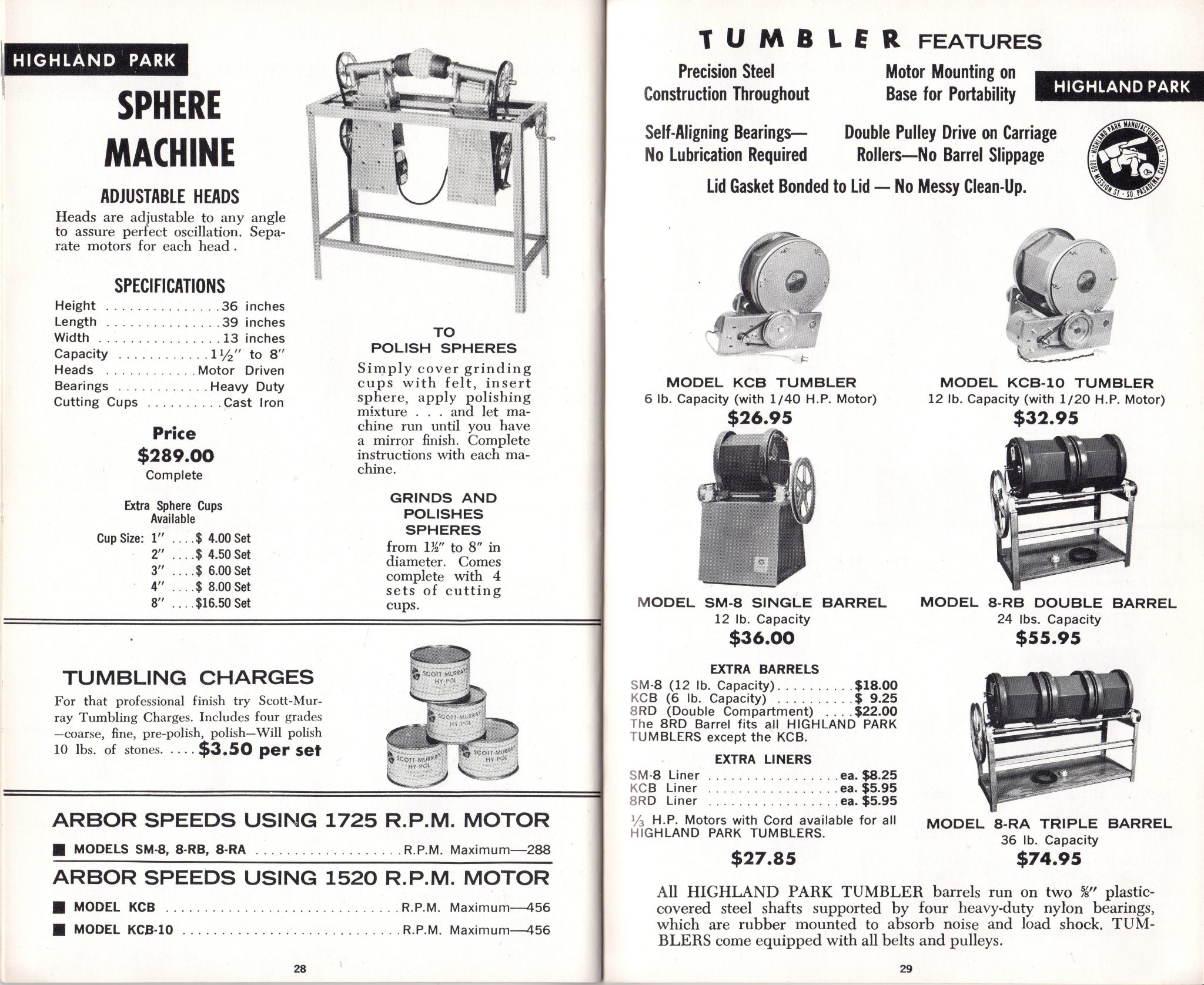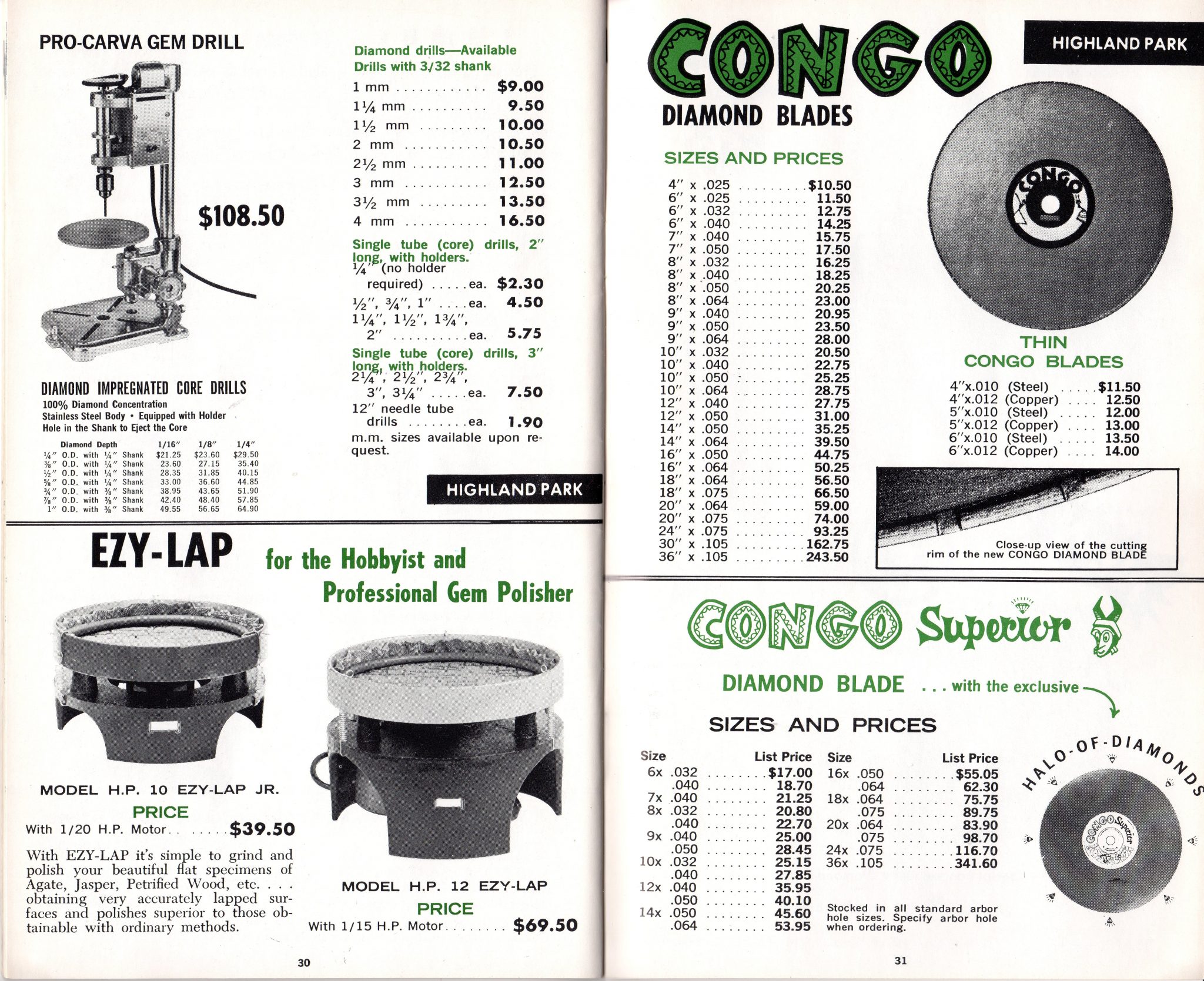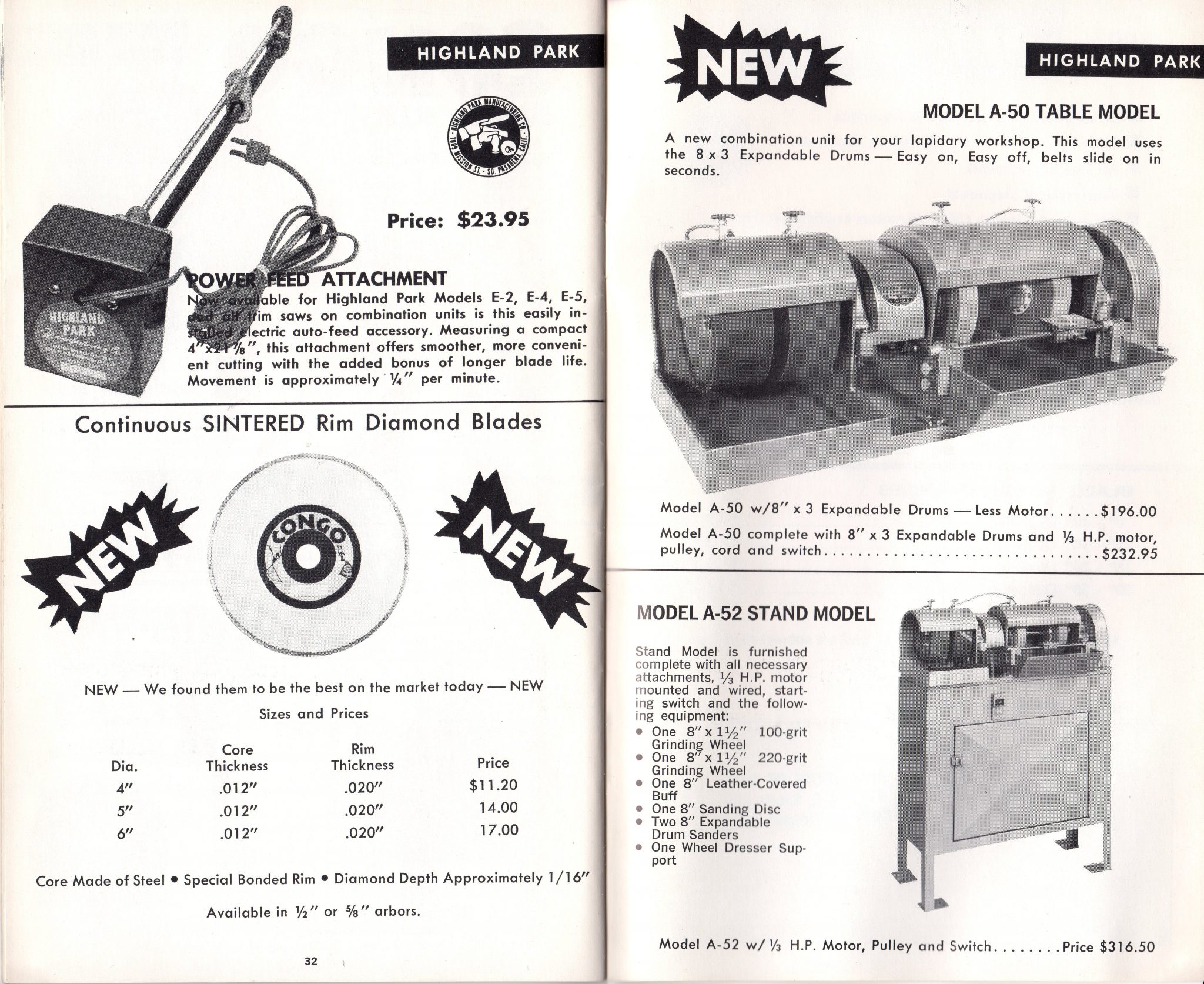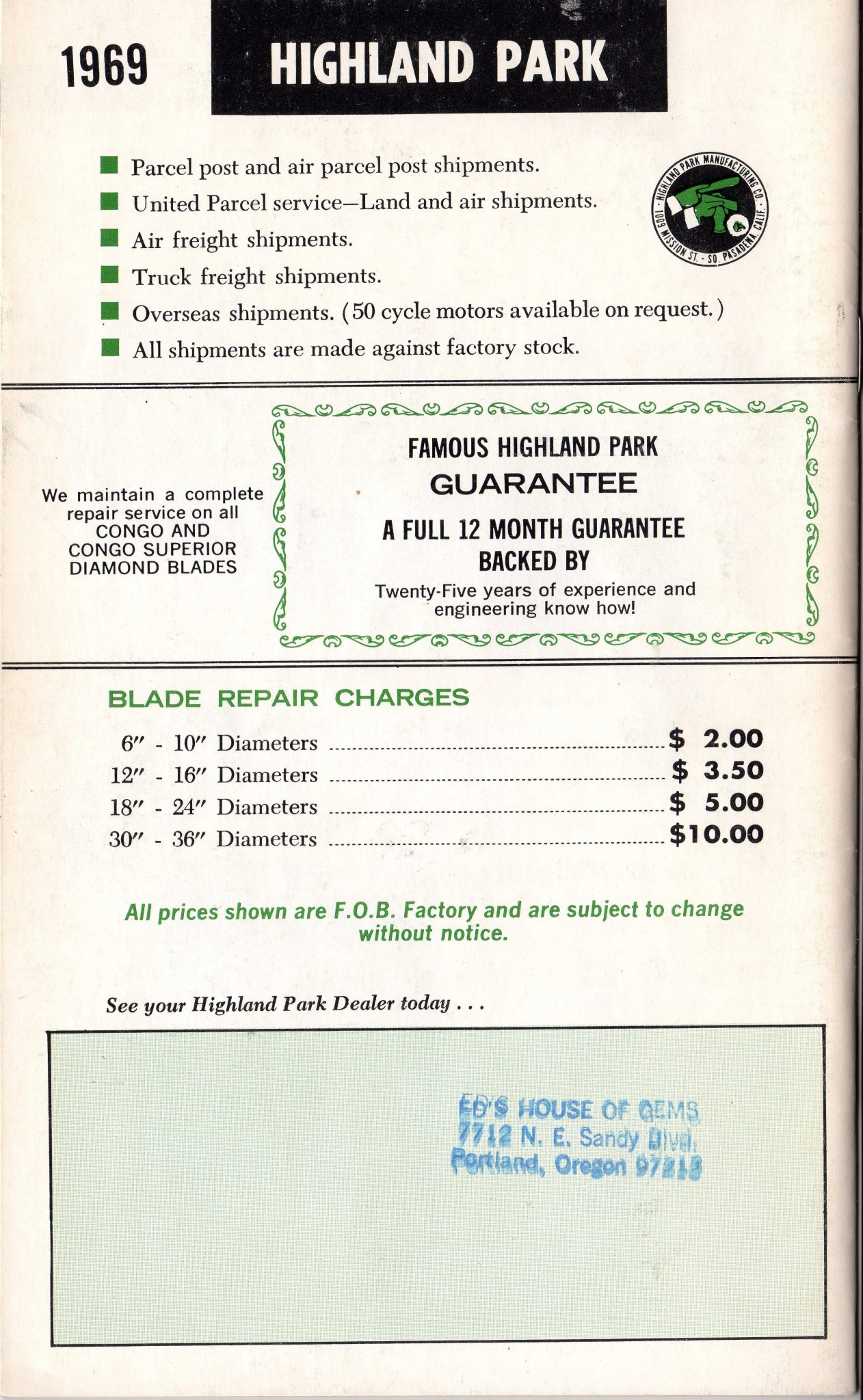 Most interestingly, there is a new company, who buys the trademark name. Consequently, this new company's name is Highland Park Lapidary, who manufactures similar equipment. Most importantly, this company uses reverse engineering to replicate some of the earlier equipment.
Consequently, this company also improves old ideas. For example, they currently produce a stainless steel cabbing machine. In addition, they sell lapidary saws, shaping machines, and flat lap machines.
Tucson Lapidary 1990 – 2022 © Schannep Ventures L.L.C. ALL RIGHTS RESERVED